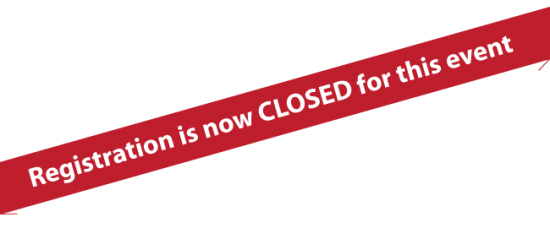 Angela, an artist in her 50s, has been painting and showing in galleries and hotel lobbies for 20 years. She has had a long,  successful career as an artist and has been blessed to be able to support herself financially for most of that time.
It hasn't always been easy, but she had been getting by. Angela had always been forward thinking. She had a website and a blog which she posted to occasionally, but it never seemed to make much of a difference to her sales. She had heard that she needed these things, but she wasn't really sure why.
Recently, however, things have changed. Galleries started crowing about people taking to the Internet to find art they wanted. The Great Recession hit, and the art market fundamentally changed for Angela, and for many of her artist friends.
Seemingly overnight Angela needed to make a shift in the way that she ran her art business. She had to learn to sell herself – and her art – online.
If you're an artist looking to build relationships with collectors, make an impact on the art world, and create an income to support your vision, the Internet can sometimes seem like the enemy because it changes so quickly. Angela, and other artists like yourself, needed someone who gets it to help grow her art business.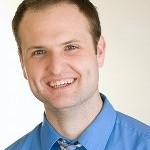 I'm Cory Huff, an online marketing guide for artists, and I want to help artists get the most out of their online marketing efforts.
I want to share with you the secrets of how successful online marketers leverage the power of the Web to build big audiences, develop loyal customers, and bring in sales – all so you can live the artistic vision you have for yourself and your family.
With the Web becoming such a powerful force in reaching people and creating awareness of art, I think it's time artists like you had the tools and techniques at your fingertips to market your art business and create your own thriving online art empire.
Introducing: The Abundant Artist Guide to Content Marketing.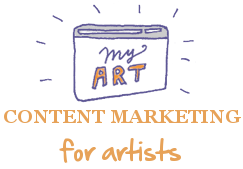 For years I worked as a double agent doing digital marketing strategy for some of the world's hottest social media technology companies by day, and helping artists learn to adapt these same techniques to grow their own art business by night.
I understand you don't have time to go out and learn all of this yourself – so I am bringing you what actually works.
I have had a lot of questions from artists like yourself – you know you should be using Content Marketing, but don't have a clue where to begin, or even what that phrase really means (hint: it really just means bringing together your blog, your email, and your social media pages together to create a cohesive marketing strategy)! Perhaps you've already set up a web page, but it's faltering in cyberspace, alone and unshared. Perhaps you've even got a small following of fans but you don't know the best way to reach them and persuade them to buy your work.
The Abundant Artist's Guide to Content Marketing Course makes Content Marketing simple for even the most technically inept artists. Using real-life case studies, we show you how you can use the web to create a professional artist brand, earn more money and form a deeper connection with your collectors.
In this unique Content Marketing course created especially for artists, I will show you:
How to automate your marketing so it isn't so exhausting anymore
How to get people talking about your artwork and interacting on your web page
How to turn collectors into buyers who are after the unique art you create

How to grow your mailing list and what types of messages get collectors to buy
We're also going to give you the low-down on:
How to find success on Facebook 
and other social media
Effective artist websites
 and how to get the most bang for your website buck
Drafting off of popular news stories
to grow attention to your art
Prints verses Originals:
what to sell, and how to sell them for maximum returns
The content of the course is focused on the questions asked by readers of The Abundant Artist. We're not wasting any time talking about what you already know – we're here to show you new ways of using the Web to create a thriving art business.
By the end of the class you will have a business that is connected to your passion as an artist. You'll have automated systems in place that will grow you reader base and bring in new business while you are sleeping.
Your web page will be a fun, interactive place for your fans and collectors to hang out. And, most importantly, you'll be on your way to creating your thriving online art business.
Sign up for the Content Marketing for Artists Course
The course starts February 3rd and lasts through the end of March.
Each week will alternate between instruction courses and implementation weeks. e.g. In week one, we will learn about marketing content creation and everyone will go and do some work. In week two, everyone will come together to show what they've created, get feedback, and make changes.
You don't have to be present at each session. Everything will be recorded, transcribed, and made available for later viewing.
Here's what you get:
Four recorded video sessions (1 hour each) covering content creation, email, social media, and websites
Four Live Group Q&A sessions where you can ask anything you want from me and from the group
Transcripts of the courses for you to review and implement, just in case you prefer to read along
Worksheets that take you step-by-step through the content creation process
Access to a members-only mastermind group on Facebook that will allow you to ask questions and collaborate with other artists
One 30-minute session of one-on-one help (via phone or Skype) with Cory to be scheduled at your convenience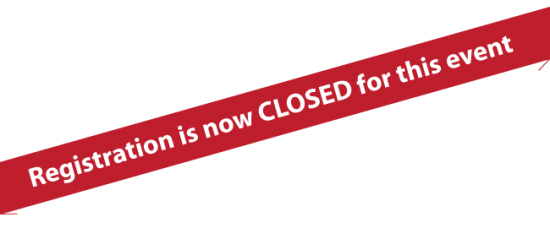 The art world is definitely changing, and the thriving artist needs to keep up. Don't miss this opportunity to learn how to sell your artwork on the Web with Content Marketing. Sign up today.
What Artists Are Saying About The Abundant Artist Courses & Coaching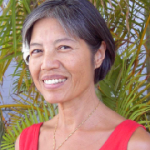 "With Cory's able guidance, the launching of my first newsletter and redesigned website generated over $2500 (commissioned work and a couple of originals). This kind of 'live response' is a form of validation of my work. It encouraged me, knowing that I can grow my niche in online marketing. Having Cory as my online mentor is priceless." – Ada Horn
"I liked how each session was jam-packed with useful information, and I liked being able to review the information at my own pace later by listening to the recordings…All in all, I'm so glad I bit the bullet and signed up for this course. It is going to flatten out my learning curve going forward. A million thanks!"- Hannelore Dean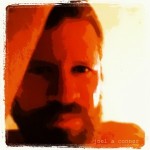 "Thanks so much for all your help.  [My Facebook page] had a 2,793% increase this week and reached 55,000 folks. I can't thank you enough…" – Joel Conner
90 Day Money-Back Guarantee. As always, if you sign up for the course and decide that its not for you, I'll give your money back. All I ask is that you provide me with copies of the homework you did.
Magic Bullet warning: You have to do the work. This course is designed to help you be successful online if you work hard. Everyone's results will vary.
Bonuses!
Just in case you missed it, all participants in The Abundant Artist Content Marketing Course also get access to the following materials that will help you succeed as an artist.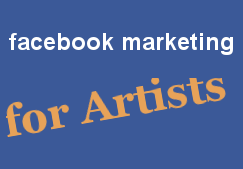 Facebook Marketing for Artists (valued at $25) – designed to help you get maximum exposure on Facebook, drive traffic to your website, and sell more art on Facebook. We show you how to build a Facebook business page, grow a following, throw interesting Facebook contests, and become a FB ad ninja.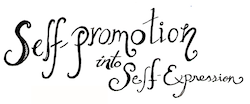 Self Promotion into Self Expression ebook (valued at $20) - Luz Donahue's insightful book on how to get past your own fears and barriers and feel confident expressing yourself through online media.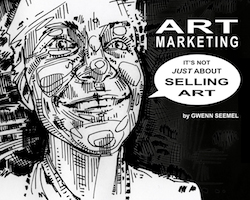 Art Marketing (value of $10) – Gwenn Seemel's book about her 10 years of experience selling art as an independent artist. Gwenn's insights into why we market art and sell it for money in the first place are worth the price of the book alone.