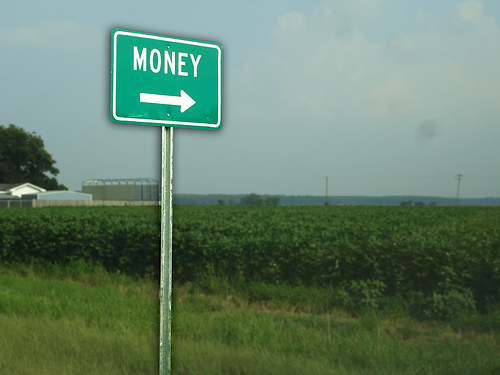 Last week, the Governor of Kansas vetoed funding for the Arts Commission in his state. The Governor of Texas has vowed to do the same. There are rumblings of this happening in other states as well. Whether this will be a trend remains to be seen.
There's never been a more important time for artists to learn how to support themselves with their art. I've never been a big fan of artists and arts orgs being dependent on the government for funding, and now it looks like artists need to be more proactive about finding funding sources outside of government grants.
There are lots of ways to make a living as an artist. I would argue that artists should expand out even beyond foundational grants. Building your own fan base and turning them into regularly contributing patrons is a great way for artists to make a living. Creating work that is uniquely you, and using that art as its own message to build a community around you is a great way to prevent big corporations from ripping you off…or at least make them pay when they do.
The dissolution of institutional funding of the arts makes it imperative for artists to learn to turn their work into a business, if they want to survive as an artist and keep creating. If you are content to work a day job and create in your limited free time, then ignore this whole post.
If you are going to learn to turn your art into a business, then you need to get over the common misconceptions of what it takes to sell your art. You need to understand that it's just a simple exchange of value.
Beyond that, you need to learn to control the things that you can control. You can't really influence whether the government has money to give you. You can control whether or not you create art at the value that your fans find worthwhile. You can connect directly with your fans and find out what they want. You can build a community around your work. You can inspire and excite people.
You can do it. You just have to learn how.