As the launch of The Abundant Artist Association gets underway, one of the most common questions we're getting is about health insurance. Let me give you a brief outline here and explain a few more details.
HOW? 
First of all, any group that wants to organize together can access group health insurance. You could grab everyone in your neighborhood and organize together to get group access if you wanted to do so. You just have to have a legitimate reason to be an organization that isn't just about receiving the insurance.
Why more people don't do this, I'm not really sure. It might be a matter of not being willing to do the research or handle the admin, but I was surprised when I spoke to my good friend who works in the insurance industry who explained all of this to me.
WHO?
TAA Association's health insurance is open to anyone in the USA. There may be some states that are excluded (NY, NJ, VT and MN). Most artists living outside the USA have access to a government-sponsored health plan. Association members living outside the USA will have access to all other benefits of the association.
WHAT?
We will be setting up a website with wide range of plan options for Association members. Essentially, you'll be able to pick from a range of insurance providers, depending on which state you live in, and get access to discounts that grow as the association grows in size.
Obamacare (Affordable Care Act)
Non-Obamacare
Indemnity
Non-ACA plans:
Generally include a PPO network
require underwriting & pre-existing clause
offer cost-savings over non-ACA plans
The risk pool that we are using is used by American Dental, American Bar, and American Medical Associations.
Here's a screen shot of what one potential plan looks like (your specific plan will vary based on your age/health, but this is an approximation):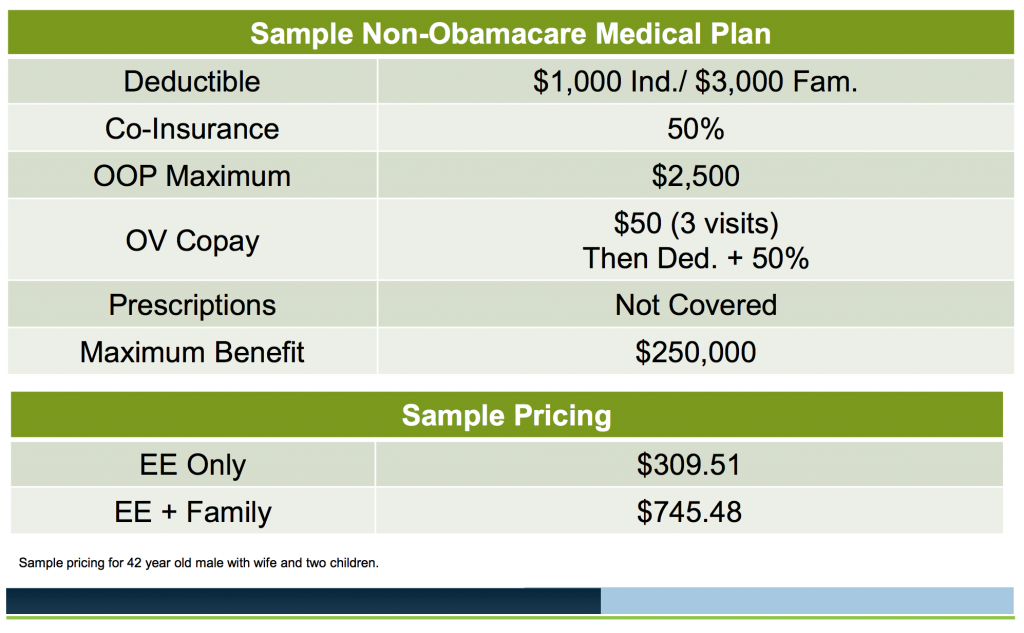 WHERE?
After you join the Association, starting September 1, we will have a website where you can go to enroll in these plans. There will also be a phone number you can call for assistance, staffed by insurance professionals.
WHEN?
The Association is open for enrollment now. The insurance portal will be up by September 1, 2017. Depending on your circumstances, you may need to wait until the next open enrollment period begins (currently set as November 1 through December 15 2017) before you can sign up for health insurance.
Insurance is not the sole reason to sign up for TAA Association, but we understand that its a very attractive reason. If you sign up and the insurance options are not to your liking, let us know because we want to make sure that its working for as many members as possible.