Jane is an artist who takes her work seriously.
She spent years studying her technique.
She is a master with paintbrushes and composition.
Since her career is growing and she would like to have a website to match her amazing artwork, Jane spent a ton of time on her new site.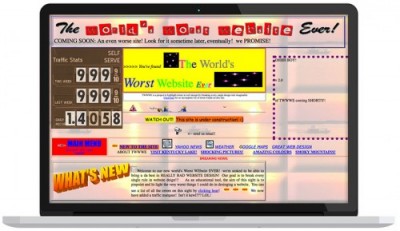 Unfortunately, even after all of that time, it looked something like this, and it wasn't selling her artwork either.
To fix it, Jane thought she would hire a web designer. Unfortunately, she quickly realized that good web designers are too expensive for the income of an emerging artist.
What is an up and coming artist,
like Jane, supposed to do?
She doesn't have time to learn web design, marketing AND be an artist.
After all, she needs a website that looks great and gets customers, like, yesterday.
She could keep her website the way that it is right now. Slow. Confusing. Ugly. Clashing with her art. Alone and unloved on the Internet, where nobody comes to see it and nobody buys anything when they do find it.
Or...
Jane could turn to Natalie...
Meet Natalie McGuire.
Natalie is a fancy-pants Web Designer & Digital Strategist at Natalie McGuire Designs. She has designed fancy websites for some of the fanciest people and companies in the world, like PBS, Hilary Winfield, and more. On top of being a fancy Designer, Natalie has a passion for helping artists like Jane - and you. She also loves the word fancy.


I'm Cory Huff.
I'm the founder of The Abundant Artist, where we've helped dozens of artists quit their day jobs and take control of their art careers. I'm teaming up with Natalie McGuire for an awesome new course on web design for artists.
The course is designed to help you to be fancy (Natalie's word) in the following ways:
Learn the process that professional designers use to create beautiful websites that convert visitors into customers (and doesn't involve hiring a costly professional, or touching a letter of code) so you can spend more time making art and changing the world
Drive more traffic to your site from sources like Google and social media, so people who are looking for art like yours will find you
Create a seamless buying experience for your ideal collectors so you can focus on making art, not negotiating sales
Get coaching
$247
I want extra help
Get 30 minutes of personalized coaching at the beginning and the end of the course. Sessions conducted over Skype or phone.
Artist Websites that Sell is a new course, but here's feedback from previous TAA courses that other artists have loved. 
"I quit my job. The class, and the help of the Facebook group was one of the best investments I have ever made."

Adam Hall
"I sold $500 worth of art from what I learned in the class, BEFORE the class was over. I loved the videos. I'm a visual person and learned a lot from the graphics, downloads, pdfs, and videos!"

Kathleen Eaton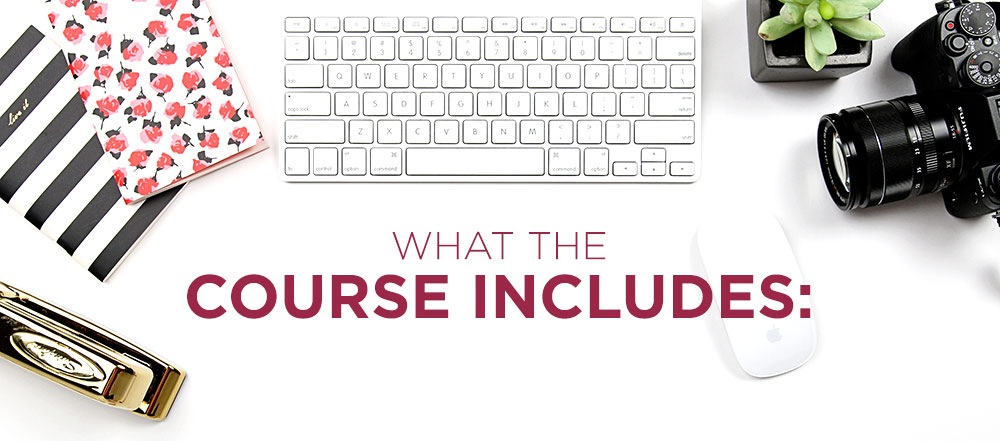 Video modules that will teach you how to fascinate your collectors by creating a unique visual brand that fits you and your work.
A photography and copywriting crash course on what kinds of photos to get, how to craft your website copy, how to gather testimonials, and legal stuff to include on your site so you are irresistible to your collectors.
Guides to the best Wordpress, Squarespace and Shopify templates for artists and what makes them successful and profitable.

What's NOT INCLUDED in the program:
Tutorials on design or programming languages like Photoshop, CSS, PHP, or Ruby - this is not a technical course, it's a course on branding, design, and sales. We're not trying to turn you into a professional designer or developer.
Done-for-you services. This is a course designed to you help you design (heh) your own site for less than the thousands it costs to hire an experienced designer.

Want some bonuses?
3 example design briefs so you can see what website research and brand design looks like
A checklist with everything you need to remember to include in your website
We're looking forward to working with you!
Coaching
$247
I want extra help
Get 30 minutes of personalized coaching at the beginning and the end of the course. Sessions conducted over Skype or phone.
More feedback from students of previous courses. 
"I did earn a commission from a local dance studio that I belong to…I contacted the owner, she looked at a few of my pieces and liked them and my ideas. So now I am doing 2, 12 x 12 paintings for her. If she likes them, she will comission 10 more for a total 12. The only reason I did this was because of the course."

Theresa La Londe
Being with other artists in a live setting used to make me almost sick to my stomach, but now I can do it and have a good time. And talking about my work to non-artists is now – tadaaaa – exciting!

Angela Treat Lyon