One of the biggest challenges with selling art online is sifting through the thousands of people online to find the person who is ideally suited to fall in love with your art.
How do you break through the noise? People are bombarded by sales messages every single day.
People are looking for novel experiences. They're looking for something that encapsulates what it means to be alive, to be human. They are looking for an artist like you who can bring your vision and your creation into their lives.
How can you cut through that noise?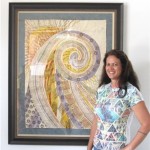 Dalani, an artist in Hawaii, was looking to solve this same problem. As a test, we spent $30 on Facebook. Within two weeks, Dalani had brought in over $5,000 in new business.
Using Facebook's incredible targeting system, we were able to target the exact type of people who are interested in what Dalani does with her art. 
Obviously Dalani was excited. So was I. I wanted to see if we could replicate these results. While I never saw quite that good of an ROI again on Facebook, I did see consistent results. Artists are selling art on Facebook.
Artists like Melissa Dinwiddie, who sold two paintings to the same collector for $1500.
Or Lisa Frick, who was paid $2,500 for a commissioned furniture piece.
Or like Janet Thatcher, who repeatedly sells commissioned paintings for $3,000 or more.
Of course the long term play is to sell some smaller pieces and turn those collectors into higher price collectors down the road.
And that's what I help artists do.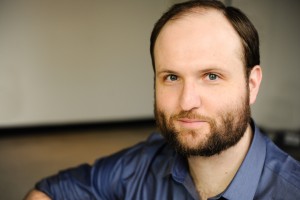 I'm Cory Huff. Actor, storyteller, photographer, online marketing guide for artists – and I want to help artists get the most out of their Facebook efforts.
I started using Facebook's advertising platform back in 2009, and I've been teaching artists about online marketing for just as long. I have experience working with some of the world's largest companies, and I bring that experience here to teach you how to make money selling your art Facebook.
Introducing: How to Sell Your Art on Facebook
Over the last 4 years of teaching this course, I've had a lot of questions from artists like yourself – you know you should be using Facebook, but don't have a clue where to begin. Perhaps you've already set up a Facebook page, but it's faltering in cyberspace, alone and un-Liked. Perhaps you've even got a small following of fans but you don't know the best way to reach them and persuade them to buy your work. How do you make Facebook advertising work?
The How to Sell Your Art on Facebook course makes Facebook simple for the artist who is "not a computer person." Using real-life case studies, we show you how you can use Facebook to create a professional artist brand, earn more money and form a deeper connection with your collectors.
In this unique course created especially for artists, I will show you:
How to set up your business page correctly 

so you can attract more fans and show up in Facebook searches
How to target your ideal collectors with Facebook's Ad Platform

so you can get more sales
Retargeting ads (Updated 2016)

This one type of ad is the most effective ad there is on Facebook, and its EASY to do.
Facebook Live Video (Updated 2016)

We'll show you how artists are using live streaming to grow their collector base
How to get people talking about your art

so you can generate demand for your work
What to offer for sale on Facebook

so you can make the right offer at the right time
Custom Audience Targeting (Updated 2016)

We will show you how to target your exact ideal client with Facebook's ad platform
The content of the course has been refined over four years, and is focused on the questions asked by clients of The Abundant Artist. While we do cover the basics of how to get started, the majority of the course is designed to introduce you to the powerful tools that Facebook makes available – that almost no artists are using.
By the end of the class you'll be stuffed with ideas on running your own Facebook marketing campaign. You'll have set up and optimized your own artist's Facebook page. You'll be uploading images and updating your status like a pro, you'll be interacting with your fans and followers, and you will be able to use Facebook's massive advertising platform to grow your business.
Your Facebook page will be a fun, interactive place for your fans and collectors to hang out. And, most importantly, you'll be on your way to creating your thriving online art business.
What previous students are saying
"I took your Facebook for Artists course and sold 2 paintings right away. Your course made my art business."

Asphyxia
"Thanks so much for all your help. [My Facebook page] had a 2,793% increase this week and reached 55,000 folks. I can't thank you enough…"

Joel Connor
WHAT'S NEXT? SIGN UP FOR HOW TO SELL YOUR ART ON FACEBOOK.
All registrants will get LIFETIME access to: 
4 Video Modules

7 total videos
Audio Transcripts

Text transcripts of all content
Membership in our incredible Facebook Community

Lifetime access (not one year). Ask questions, share ideas, and get help.
Bonus downloads

More than 50 example posts, ads and more
What does it cost?
We can give you the tips and techniques you need to use Facebook effectively. Where could your art career go next? 
The art world is definitely changing, and the thriving artist needs to keep up. Don't miss this opportunity to learn how to sell your artwork on the biggest and most effective social media site today – Facebook. Sign up today.
Course + Coaching
$247
Get one hour of coaching on top of the course.
Sign Up Now
Get access to the course, and a member of the TAA team will personally look over your Facebook ads and offer help.
More Feedback From Students
I figured out all of the people who liked my art were horror and strange movie fans-- which doesn't entirely make sense, but it's a correlation- so I targeted fans of Werner Herzog and also people who like Jon Hodgman, because he mentioned me on his twitter a couple of weeks ago and I thought they might recognize my name.

Shoshanah
Woot! My business page just hit 500 Likes!

Kathy
I am thrilled to pieces in receiving my first online painting sale!!! It is a large painting 24x60 and it is going to England.

Janet
I sold a piece of art from my personal FB page yesterday about 6 hours after I posted it! YAY!

Anne Marie
What's Included in the Coaching?
*If you purchase the coaching option, you not only get access to the course materials, examples, videos and the private group, a member of the TAA team will meet with you one-on-one and look over your ads to offer a critique. You'll get an hour of time to develop an in-depth FB ad strategy, and you'll have all of the materials to refer back to later.