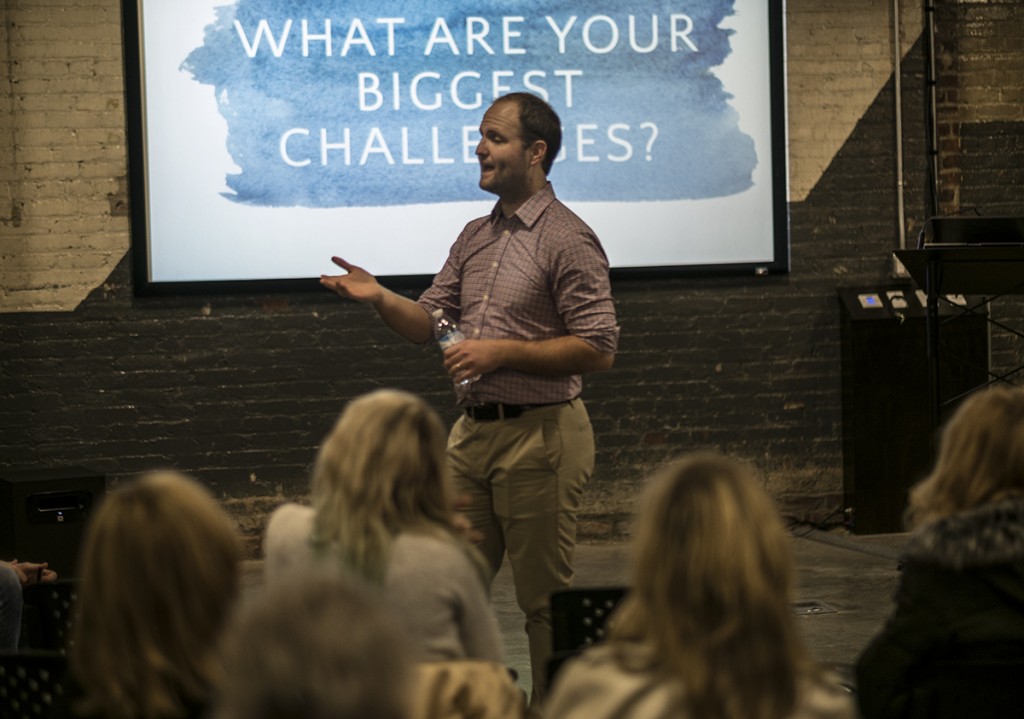 Looking for someone to speak to your group? Cory Huff, the founder of The Abundant Artist, is an experienced and accomplished public speaker and performer. He specializes in talking about:
The Hidden Path: What it Takes to Make It As An Artist. Most artist think that they need to be "discovered" in order to make a living and an impact. In this talk, Cory will show you examples of artists who make their living both with and without gallery representation, and use these examples to show you how to find your own art career path.
10 Lessons on Creativity from working with 20,000+ Artists. The corporate world often talks about needing creative ideas. Those creative ideas are secretly residing in your employees. After nearly a decade consulting with artists, Cory has learned that a large percentage of employees feel creatively stifled at work. Cory will show you how to harness the existing creativity within your organization.
The How to Sell Art Workshops. A two day workshop focused on taking your art business from poor, inconsistent sales to developing a long-term sales strategy that will help you connect with your ideal collectors and build an engaged audience that buys art.
Cory's speaking experience:
Carpe Diem Education (January 2017)
Whidbey Island Blue School of Arts (January 2017)
Nashville Creative Group (January 2017)
New York Fashion Institute of Technology (December 2016)
Southern Methodists University (November 2016)
The Abundant Artist Conference (July 2016)
ArtExpo NYC (April 2016)
Pacific Northwest College of Art (2014, 2015, 2016)
Artists Trust, Seattle (2014)
Society of American Mosaic Artists (2014)
Thriving Artists Summit (2012 – 2014)
Pioneer Nation (2014)
Theatre Marketers Collective (2012)
More Info
Cory is also a
published author
and regular guest contributor to a variety of magazines and news media including the Chicago Sun Times, IWillTeachYouToBeRich.com, and Professional Artist Magazine, Entrepreneur On Fire and Smart Passive Income. His writing has been read by more than 2 million people.
Book Cory to Speak
If you would like to book Cory to speak for your group, please
contact us
.