The fine art industry, as most people understand it, is built around a small group of people who have managed to control the messaging around how art is sold.
If you went to art school or you know folks in the industry, then you were probably told that the only way to make a living as an artist is to hand your work over to a gallery owner and hope for the best.
But that's not the only way to make a living from your art.
The Abundant Artist exists to dispel this notion and teach artists like you about all of the other ways that you can make a living from your art.
Via blog posts, podcasts, and courses, we teach artists:
the starving artist is a myth created by our culture and is not true if you don't want it to be true
how to make a living from your talent as an artist by selling your art directly to collectors, whether that is selling original work, prints, commissions, or licensed products
We teach artists how to sell their art in three ways.
Self-study courses for art business. If you're just getting started in your online business journey, check out some of our self-study courses that cover beginner topics on the Artist Courses Page.
An incredible community of professional artists who help and support each other by sharing experiences and ideas. We have an online community as well as meetups happening all over. Check out The Abundant Artist Association.
One-on-one coaching via phone/Skype. If you are interested in talking with me directly, the best thing you can do is visit the TAA artist business coaching page and book an appointment.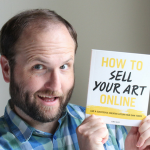 I'm Cory Huff, and I'm a business coach for artists. I've been helping artists sell art online since 2009, and I've helped hundreds of artists just like you figure out how to navigate the hidden path of the fine art career.
I literally wrote the book on selling art online. Harper Collins published my book, How to Sell Art Online: Live a Creative Life on Your Own Terms, in the summer of 2016. I've done guest lectures on marketing at schools like Southern Methodist University, Pacific Northwest College of Art, and the Fashion Institute of Technology and workshops in multiple countries.
My mission is not only to teach talented artists to sell their art, but to dispel the "starving artist myth" forever. It is possible to make the art you want, live the creative life you want to lead, and make good money doing it. There is no reason artists need to take a vow of a poverty in order to create their art – it is possible to be an artist who makes regular, consistent sales by using the Web to sell directly to your fans.
Over 30,000 artists have created free accounts on The Abundant Artist to take advantage of our free content library, and over 5,000 artists have enrolled in our courses.
We've helped dozens of artists just like you quit their day jobs and make art their full time career. (You can read their testimonials and case studies on this page.)
If you would like to make art your main gig, start by creating a free account to check out what we have to offer, or jump straight into The Abundant Artist Association if you're focused and ready for everything we have to offer.
Looking forward to getting to know you a little bit better!
– Cory Huff
Founder, The Abundant Artist
Meet the Team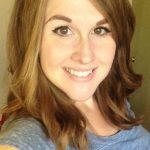 Sharayah Pranger handles our blog, marketing content, and research projects. She is a marketing content strategist and has been writing and editing professionally for nearly ten years. In her spare time she enjoys drawing a webcomic at BabySheepComics.com, and preventing her two small children from burning the house down.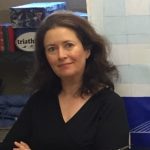 Sarah C.B. Guthrie, MFA, MA, who runs our accountability groups, is a Seattle-based, professional artist with over 20 years experience in communications, including facilitation, coaching, storytelling, marketing, performance management, public speaking, social media, and design. She is a Certified Innovation Facilitator by The Creative Problem Solving Group; a certified Development Dimension International (DDI) customer service trainer; and completed Training Resources Groups' facilitator training. She specializes in creativity, accountability, and business coaching for artists. Her website is www.ArtistGu3.com.

Website Terms and Conditions.