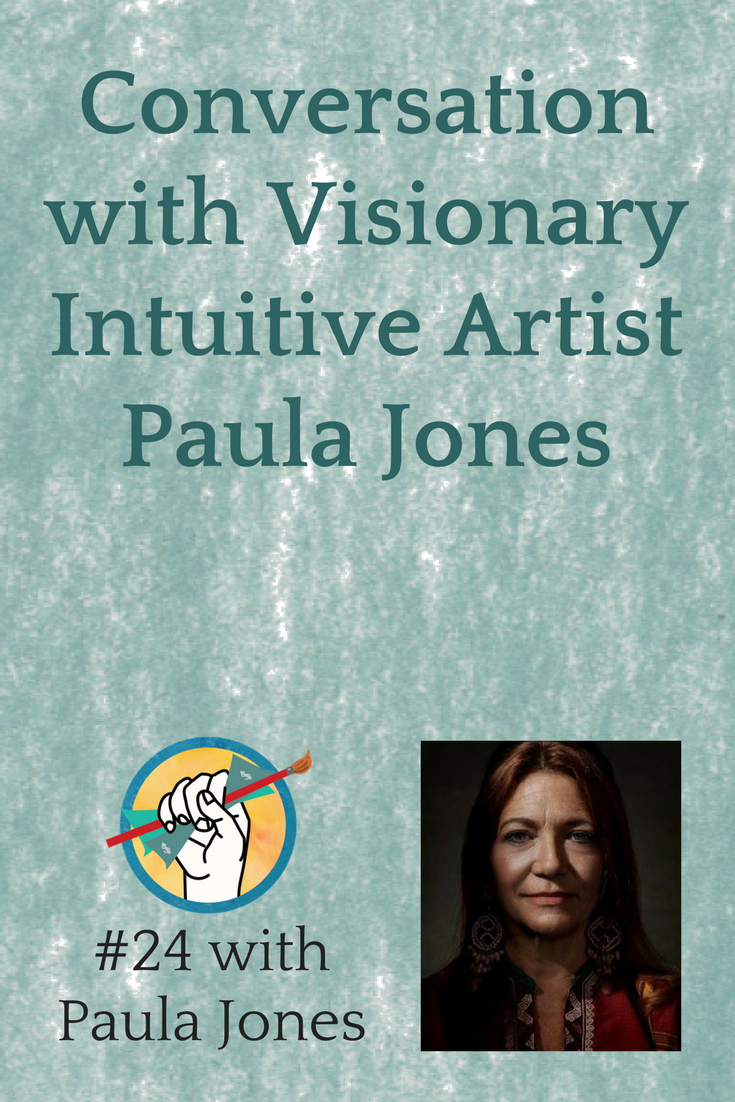 In this episode we cover:
1:35- A smaller but dedicated fan base that is passionate about your work is just as (if not more) valuable than a much larger fan base.
3:27- Paula's journey of spiritual self-discovery
7:07- Paula began her creative journey later in life, at the age of 45. She explains how this shift came about.
8:08- What it's like to be an artist working/living out of an RV for several months out of the year.
10:55- How Paula comes upon her painting ideas and messages, and noticed an increase in her Facebook likes and sales numbers when she stopped subconsciously discrediting the power of her messages.
14:45- Navigating the change from art that galleries want you to make, to making the art your soul asks you to make (and how this can actually lead to better sales of your art!)
25:38- How Paula sells her art on Facebook.
27:14- Why alienating a certain portion of potential collectors may be a sign that you're on the right track.
30:50- Paula's advice to artists new to selling their work to be true to who they are.
33:08- How Paula knows that her messages are the real thing.
36:42- How artists can become more comfortable sharing their ideas about their work on the Internet.
37:50- Changing or uncovering your true self and how helpful it can be for your art, and the shamanic journeying that Paula does now to continue to uncover her true self and receive her messages.
39:58- Artists should paint what they are obsessed or preoccupied with, and their passion will be apparent in their work.
Download the transcript here: