Welcome to season five, episode 13 of The Abundant Artist, the show that dispels the myth of "the starving artist" and shares how you can live an abundant life as an artist and make a living from your talent one interview at a time.
Joining the podcast today is Creative Director and Set Designer Marina Skye! Skye does freelance set design and creative projects for restaurants, recording artists, designers, and clothing stores – just to name a few. Her creative designs have caught the attention of the fine art world; platinum recording artist, Jidenna; the infamous Stankonia studios; 2Chainz' Street Execs, Mike Will's Studio; and many more!
"(For set design), we do a walkthrough of the space and the client tells me in their own words what their hopes and dreams (are); what they hope the space (will) look like and feel like. I then go back…create a mood board and a mockup of the space, and I associate that with a budget. I'm really big on my clients knowing where all of their money is going." — Marina Skye
In this episode, Skye shares her journey as a creative professional and set designer, how she began building out her portfolio when she was first starting out, the exciting doors she has opened from always being open to new challenges and opportunities, the business side of how a set design project works from top to bottom, and what's to come for the future of her business as she moves onwards and upwards!
In this episode:
[:30] How Skye developed their aesthetic as an artist.
[2:02] About Skye's background and their pathway as an artist.
[3:15] What Skye studied in college.
[3:29] Skye's first job out of college and what led them to transition out of it and create their clothing line.
[6:18] How Skye began to develop a portfolio for their set design through decorating parties.
[8:06] Why Skye was OK with working for free while building her portfolio.
[11:28] How Skye's free work transitioned into paid work.
[16:05] Skye shares about the sorts of opportunities that became available to her after her 6-month nightclub set design project.
[17:47] About Skye's 3-month set design project, the Trap Music Museum.
[20:55] Skye breaks down the business side of how a set design project works.
[21:45] How the process of working on set design looks like from top to bottom.
[23:30] How Skye builds her mood boards and mockups for her clients.
[25:21] Who pays Skye when it comes to set designs for artists – the label or the artist themselves?
[25:55] The challenges of building set designs to be taken apart and put back up on the daily for touring artists.
[27:55] What Skye is excited about right now as an artist.
[29:50] How did COVID impact Skye's business?
[32:35] Where to find Skye's work online!
[33:17] Skye's plans for the future on how to possibly expand her business.
[35:07] How Skye delegates in her business without being directly hands-on with all of her set designs.
[36:05] Cory thanks Skye for joining the podcast!
Resources mentioned:
Set by Skye
Set by Skye on Instagram
Trap Music Museum
Candytopia
About the guest: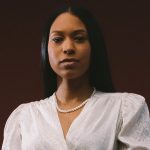 Marina Skye is an Clio award winning Art Director and Set Designer who is behind some of your most impactful activations, including 21 Savage's Motel 21, and the Trap Music Museum. In addition, she works as art director and set designer to Epic Records artist, Jidenna where she is responsible for all music video sets and touring stage designs. Her most recent accomplishment is the interior design of Rockstar Energy Drink's flagship Culture Lab: a 4 story building in the heart of Atlanta dedicated to fostering Atlanta's creative community with conference rooms, a recording room, podcast room, performance space and gaming center.