Welcome to season five, episode 14 of The Abundant Artist, the show that dispels the myth of "the starving artist" and shares how you can live an abundant life as an artist and make a living from your talent one interview at a time.
This week on The Abundant Artist podcast, Cory is thrilled to be joined by a return guest – Patricia Vargas! The last time Patricia was on the podcast was about five years ago – and suffice to say, a lot has changed since then! If you don't already know Patricia, she is the owner of the renowned Parima Studio. She is a visual artist who combines her passions of painting, designing, and technology to create large-scale, custom, abstract art using her computer as her canvas.
In this episode, Patricia shares what has changed for her since she was last on the podcast, how her art career has evolved, what her experience has been like during the pandemic (and how she has adapted to these changes), and what she does day-to-day to balance her business practices while minimizing distractions. Patricia also offers some advice to other artists who may be interested in getting started in the digital art space and what they can do to market themselves online!
"I think just being available on different platforms, different areas, getting your name out – just general marketing – (is important). You never know who's looking. You don't know where they heard about you from. You just never know." — Patricia Vargas
In this episode:
[:30] Cory welcomes Patricia Vargas back to the podcast!
[:56] What Patricia has been up to for the last five years since she was last on the podcast and how her art career has evolved.
[3:00] What Patricia loves about creating digital paintings.
[3:45] How Patricia's "nerdiness" shows up in her professional career as a digital painter.
[5:35] How Patricia is selling her digital paintings as prints online.
[7:05] Patricia explains what a general licensing deal looks like for her.
[8:09] Films that Patricia's work has appeared in.
[8:49] How does Patricia license her work to a hotel? What does that process look like?
[10:40] How did Patricia build up relationships with art consultants?
[12:07] Patricia shares how she got started in being featured in a variety of magazines.
[13:25] Would Patricia agree that blogging in 2010 is what social media is today?
[14:09] How blogging helped Patricia get featured in magazines, in turn, helping her be noticed by art consultants.
[15:32] Does Patricia still do acrylic painting outside of her career with digital painting?
[16:25] Patricia's favorite tools and technology for digital painting!
[17:37] The difference between the iPad Pro and the XP Pen Tablet.
[18:34] Does Patricia have any favorite Procreate toolsets?
[19:34] What Patricia likes about the XP Pen Tablet.
[20:11] What is the desktop device that Patricia connects her tablet to?
[21:30] How Patricia pivoted and adapted during the pandemic as a digital artist that sells their prints online.
[25:23] How Patricia balances her day-to-day business practices and minimizes distractions.
[27:53] Why has Patricia cut down on which social media platforms she focuses on?
[28:59] How Patricia leverages Pinterest and Tailwind to get leads.
[31:47] How Patricia tracks profitability with her ads.
[32:55] What books is Patricia reading right now?
[36:26] Patricia shares about a new exciting road opening up for her and her business.
[39:49] Cory thanks Patricia for joining the podcast once again!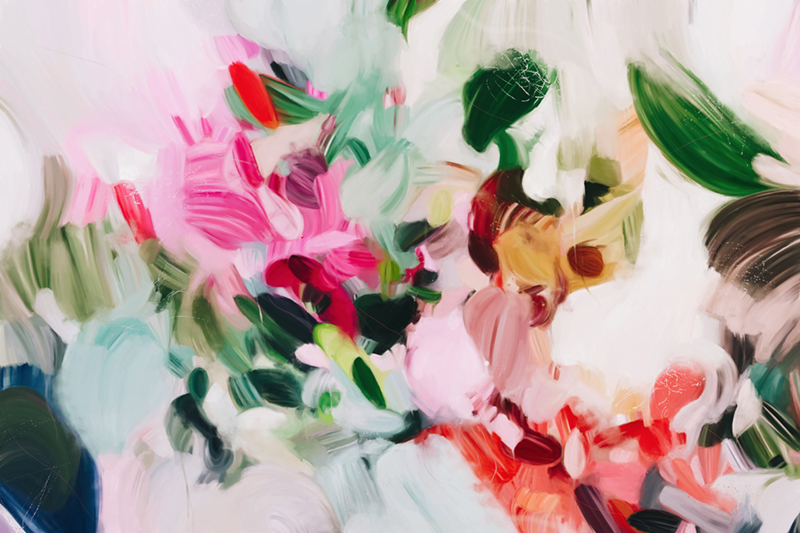 Resources mentioned:
The Abundant Artist Podcast: "Managing a Successful Print Studio with Patricia Vargas"
Patricia's Etsy Shop: Parima Creative Studio
Patricia's Instagram: Parima Studio
Patricia's Website
Procreate
Apple Pencil
iPad Pro
XP Pen Tablet
Adobe Photoshop
Corel Painter
Creative Market
Epson Printers
Pinterest
Tailwind
The Dutch House, by Ann Patchett
Code Girls, by Liza Mundy
The Innovators, by Walter Isaacson
About the guest: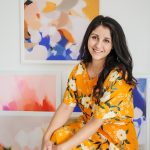 Patricia Vargas is a first-generation Mexican-American artist. Using her computer and drawing tablet, she brings together her love of design, botanical gardens, and fantastical spaces to create color-drenched dreamy abstract art with a painterly aesthetic. Her work has been featured in Anthropologie, Domino, Veranda, and Better Homes and Gardens, among others. Additionally, her work has appeared in feature films such as Vox Lux and the TV mini-series Tales of the City. She resides in Los Angeles County, CA, with her husband and three cats.