If you're an artist looking to sell your art online, we always recommend that your primary point of sale be directly on your own website. Third party marketplaces like Etsy are okay, but there are major advantages to selling on your own website including:
The ability to view and save all customer information
Complete control of your branding
Tools to grow your email list
But for artists who aren't also programmers and web designers, where do you start when building a functional, beautiful website that will do some of the selling for you?
Best Website Builders for Artists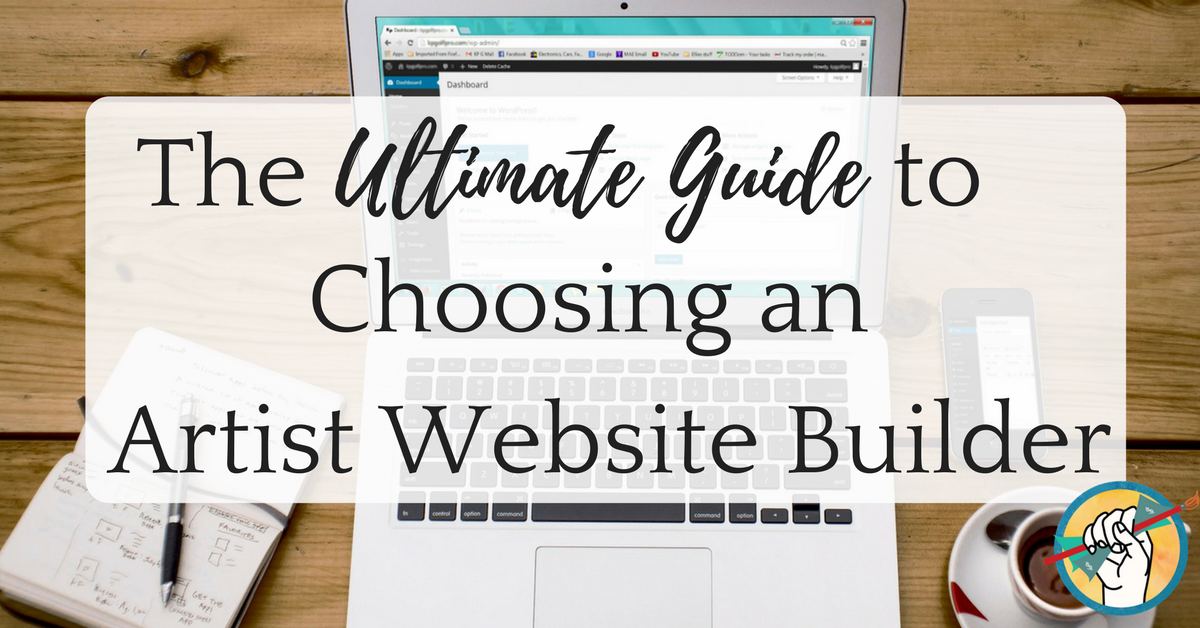 Before you begin building your website, you'll want to take some time to determine which artist website builder will give you the most bang for your buck and also meet your expectations and your individual capabilities. WordPress, for example, is an excellent choice for artists who are comfortable with a little coding and enjoy the challenge. Squarespace, on the other hand, offers a more intuitive drag-and-drop interface but is not as customizable as WordPress. Here are a couple posts on what criteria to consider when making your decision: Before You Build Your Artist Website, Do This… and How to Pick the Right Artist Website Service. We also offer a free webinar on building an effective artist website: Effective Artist Website Checklist Webinar.
How to build a WordPress website
You can be up and running in 10 minutes or so with our guide: How to Build an Artist Website in 10 Minutes with WordPress. We've also got a collection of themes and templates that we love:
Not sure about building your website yourself?
It's better to hire a pro who will do things right the first time rather than spend dozens of frustrating hours trying to teach yourself how to design a website. Check out our guide to hiring professional help: How to Hire a Pro to Build Your Artist Website. Here's a list of the designers we personally recommend: Recommended Web Designers.
Artist Website Do's and Don'ts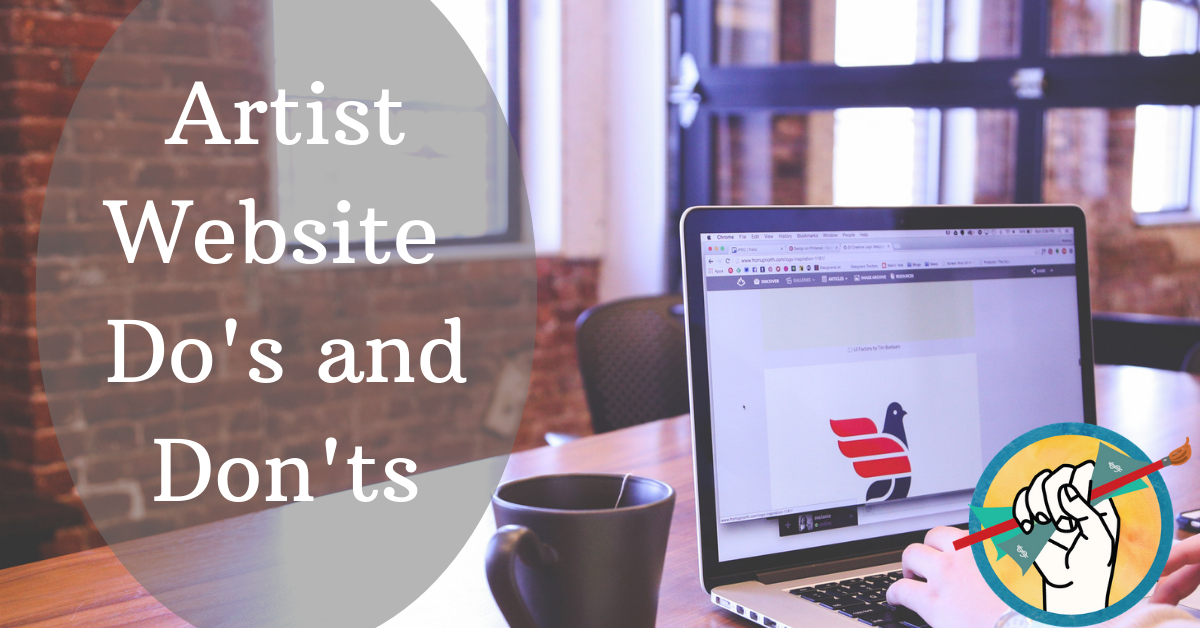 Whether you've hired a pro to build your website, you're creating your site yourself or you're using a drag-and-drop builder, you'll want to download our Artist Website Checklist. This document is the culmination of more than six years of experience, looking at hundreds of artist websites, and talking to successful artists from all over the globe. As you design your website you'll also want to spend some time researching existing website for inspiration: 9 Great Artist Websites is a helpful place to start.
Common mistakes artists make on their websites
Is your website readable and easy to navigate? There are certain mistakes novice website creators make that can have a negative impact on visitors. To ensure that you won't fall prey to the same traps when creating your site, this article highlights some of the more common mistakes and explains how to fix or avoid them altogether: Are You Making Any of These Common Mistakes on Your Artist Website?
Tracking image downloads on your website
There is a risk inherent in uploading images of your original work to the Internet; namely, that someone will like your images so much they'll decide to "borrow" them for their own purposes. Make sure you know how to track how many people are downloading your images: How to Track Image Downloads on Your Artist Website.
Make sure your art is searchable and shareable on your website
Although you need to keep an eye on who's downloading your work, you do still want to make sure that your work is easily searchable and shareable. You never know who may discover and love your artwork! Read our guide on optimizing your images for search engines: SEO for Artists