Before you built your artist website, did you spend time researching what's out there?
Professional web designers spend hours every day looking at other designs, and, let's be honest, stealing the best things that they see. That's why design (and Art) evolve.
UPDATE: In the two years since I first published this post, the state of artist websites has advanced tremendously. It used to be difficult to find artist websites that were aesthetically appealing and also effective at marketing the artist's work. Now there are a number of great artist websites. I've updated this list and will be adding more as time allows.
So, in no particular order…
9 Great Artist Websites
1. Natasha Wescoat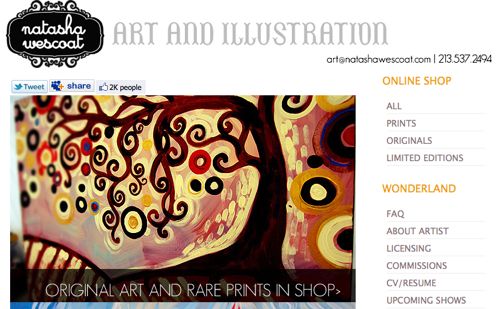 http://www.wescoatfineart.com/
One of my personal favorite artists and a lovely person. Natasha is very tech-savvy and has written several articles for Mashable.com and other technology sites. Natasha's site is beautiful and makes me want her stuff. A lot. I love how she uses Wix's shopping cart to sell her prints right from her site.
2. Ann Rea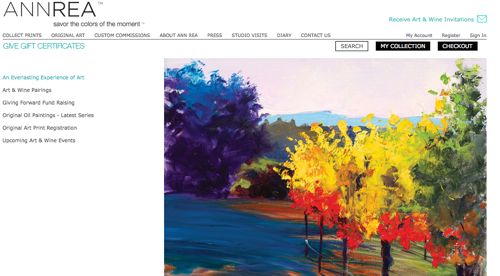 A very clean, simple design that works very well. Ann is very business savvy and artists can benefit from her blog and email list. Another artist who sells her work right from her site, Ann is a model for the art world to follow with how she implements her online marketing.
3. Melissa Smith
Since it's my list, I get to add one of my own. Pretty proud of this one – Melissa Smith is a prolific and successful artist based in Texas. Check out the pet portraits she did for a celebrity NFL player!
4. Kelly Rae Roberts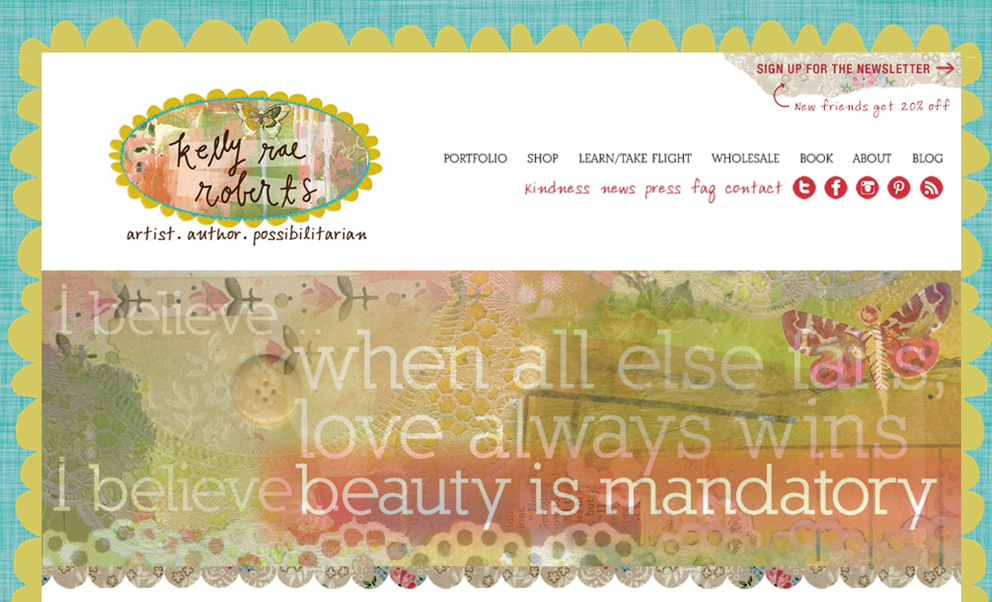 Kelly Rae Roberts calls herself a "possibilitarian." This clinical medical social worker turned artist has done over $10 Million in art sales in three years. She is an incredible success and an inspiration to "self taught" artists everywhere.
5. Amber Jean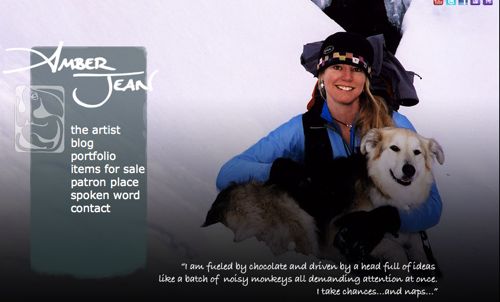 Check out the Patron Place. Probably the most innovative thing I've ever seen an artist do online. I admire Amber on many levels and love hearing about her continued success.
6. Lori Mcnee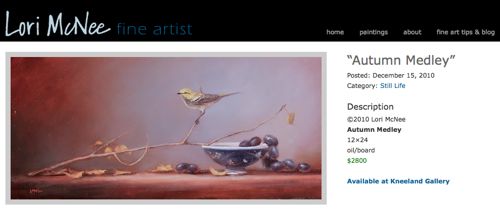 Lori is a wonderful resource for artists everywhere. Her site is well designed, clean, and is another example of being able to sell art directly from the site itself. She also has a great blog where she shares what she learns.
7. Kelli Blickman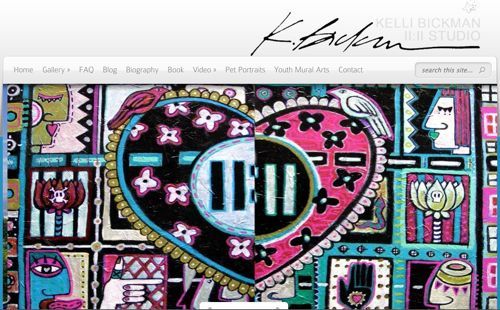 I didn't know Kelli before creating this blog post, but I sure wish that I did. Her site is slick, easy to use, and does everything that you would need an artist's site to do.
8. Matt LeBlanc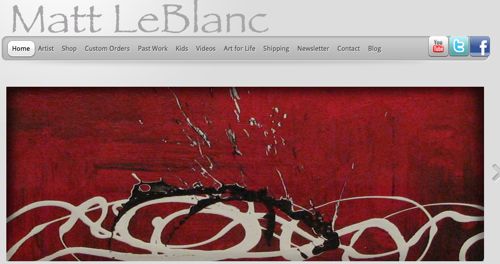 Another new artist for me, Matt's work is big, bold, and colorful. As someone with years of experience in advertising, Matt has an advantage in knowing what works in marketing.
9. Austin Kleon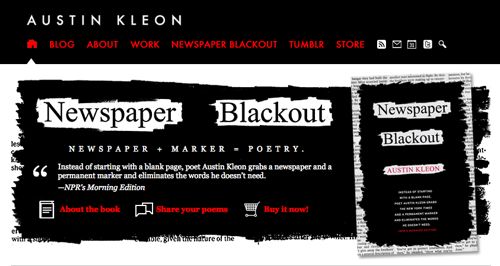 Austin came across my radar several months ago in the major press coverage that he has received. In my other life, I spend a lot of time talking about the future of newspapers and media. Austin's work is fun, with somewhat ominous overtones. Austin also uses BigCartel.
What do you think? Are there any other artist sites that you think belong on this list? What do you learn from looking at these?
If you're looking to create your own website for your art, you'll want to read this first: The Ultimate Guide to Choosing an Artist Website Builder. Then check out our guide on 5 Ways to Make Your Online Art Store Stand Out.