Did you sign up for our free webinar, the Website Working Sessions?
Click here to register if you haven't already. You'll get free access to a recording of me breaking down artist websites in real time, showing exactly how to use this checklist effectively.
Thanks for signing up! Download the Checklist
Here's a succinct checklist made for getting the basics of your artist website right. You can read it below, or you can download it as a pdf and print it out here:
TAA Artist Website Checklist (right click and select Save As or Save Link As)
In addition to being a checklist, this pdf also has many links to blog posts and web pages that explain the terms and concepts in the checklist.
This document is the culmination of six years of experience, looking at hundreds of artist websites, and talking to successful artists from all over the globe. It's my free gift to the community – so please download, share, and pass it on!
Need more help with the checklist and your website?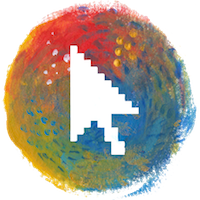 Check out the Website Working Sessions
Get our full online training by clicking this link.
More on Building Websites for Artists
The Ultimate Guide to Choosing an Artist Website Builder
How to Hire a Pro to Build Your Artist Website