Hustle and taking courses will only get you so far in building your art business. Eventually, you need some one-on-one feedback or just an experienced veteran to discuss ideas with.
If you are just getting started with your art business: we suggest you join our email list. You'll get access to our free art marketing content library, and receive regular emails about new blog posts and podcast episodes about the fine art business. You'll also hear about upcoming cohorts of our How to Sell Your Art Online 101 course and other mini courses as they become available.
But if you are an experienced artist ready to invest in growing your art business, we have several options for you.
One-on-One Coaching, TAA's Mastermind & Accountability groups
For experienced artists who are looking for a group of peers they can talk to about business challenges, as well as structured accountability calls with a certified coach. Our current groups are composed of artists who are already making a living from their work and are looking to grow their business, and are limited to just four members.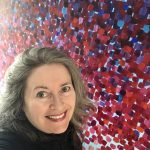 Our groups are facilitated and run by Sarah Guthrie, MFA, MA. Sarah is a Seattle-based, professional artist with over 20 years experience in communications, including facilitation, coaching, storytelling, marketing, performance management, public speaking, social media, and design. She is a Certified Innovation Facilitator by The Creative Problem Solving Group; a certified Development Dimension International (DDI) customer service trainer; and completed Training Resources Groups' facilitator training. She specializes in art practice development, launching your full-time art business, cultivating your artist's mindset, marketing, website and social media audits, and business strategy coaching for artists. Her website is www.ArtistGu3.com.
Learn more about our group coaching and inquire to see if our current group has an opening.
One on One Coaching (3 months)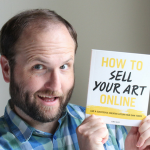 Work with Cory Huff, founder of The Abundant Artist or Sarah Guthrie, professional artist and lead coach for The Abundant Artist. For artists with established businesses or career-switchers who are comfortable with business but need help transitioning into selling fine art. Cory and Sarah will help you develop a long-term plan to grow your art business.
Coaching is by application only. To learn more and apply, click here.
Solo One Hour Strategy Session
Ideal for artists who have just a specific problem to solve.
Before our first call, you'll fill out a business coaching intake form that tells us about where you are at with your art business. This lets us hit our solo session running with suggestions on how to make your business grow or resolve the challenge you are facing. You will work with Cory or Sarah, depending on the nature of the problem you need help solving.
You can find out more about solo sessions by clicking here.