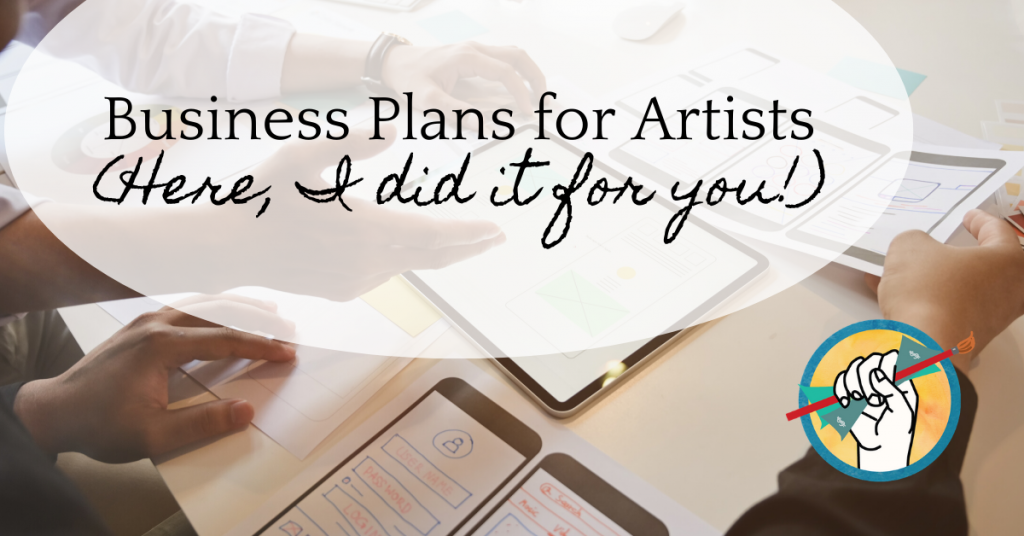 I noticed that a lot of artists are looking for business plans. I did some searching and it turns out there aren't a lot of pre-made business plans out there for artists, so, I brought Jennifer Lee, author of Right Brain Business Plan, here to share her creative ideas for business plans. She's really amazing, so I'm sure you'll love this!
Also, check out Jennifer's book!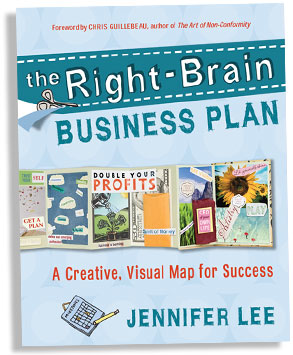 You'll want to see her Right Brain Business Plan home study course.*
Not Ready for A Full Right Brain Business Plan?
Here's a simple 4 page example plan that will help you get started.
Example Business Plan for Artists (pdf)
Example Business Plan for Artists (Word doc)
The first thing I ask every artist when we start working together is if they have a business plan. Most of the time the answer is no. Why do you need a business plan, you ask? Great question.
You will become focused. As you start planning, that shotgun approach to marketing that most artists take will start to thin itself out and you will learn how to put a system in place. Also, establishing your unique selling proposition is really important. Sure, you're a painter, but what makes you stand out from all of those other painters out there? There's a lot more to being an independent artist than just creating your art.
You'll know where you stand. Your strengths and weaknesses will become apparent to you as you start to create a business plan. What aspects of your art do you excel at? What do you tend to put off because you don't know how to finish? Once you know where you stand, you'll know what your weaknesses are, and this is really important. Most artists have no idea that they're not good at accounting, or they don't want to admit it so they run around in circles. A business plan will help you eliminate this.
You'll know how to get where you want to be. Once you write down a business plan, it's easy to refer back to it often to get re-focused on your goals. Carefully analyzing what you really want out of your art business is a good way to stop doing what is getting in your way.
You'll know what other artists are doing. Do you want a competitive advantage? Are you afraid of really pushing your business because you don't know what will make you different and make people want to purchase your art?
Does 4 pages feel like too much?
Get started with our beginner's one-page business plan and work your way up.
This post has been updated since its 2009 original publish date.
*affiliate link