I first heard about the importance of finding a "niche" while listening to The Abundant Artist's online podcasts in October 2014. I understood what that meant but didn't know how to find my niche. So I just kept on happily creating artwork, in series (landscapes, trees, flowers, rockwalls, farms, portraits, abstracts – and all in different shapes, sizes and media). As you can see, my artwork looked like a scatter shot!

In Feb 2016 I ventured out of my comfort zone to take Cory's HTSYAO course. I couldn't imagine how or even why I should 'embrace' this idea of a niche. But, I think that because I had no focus, implementing the concepts of art marketing was more difficult.
As I participated with the TAA Mastermind FB group, I received a lot of encouragement about my work, especially my abstracts. I loved making this textured art the most because, to me, the process was way more creative. But I still felt somewhat isolated and insecure because I didn't know anyone else who was doing work like mine (creating art with miscellaneous items).
A year and a half later I participated in TAA's PR and Media challenge, which along with making contacts with people in PR, it required me to search for "my online art market". As I did this, I found a large community of people who create art from recycled items! This was a real "WOW" moment for me. I also discovered (with the TAA Mastermind's group help) that this process was called "Upcycling". Well, I felt like I had found my "family" and that I was actually creating legitimate art. This experience solidified my resolve to continue creating and marketing my textured paintings.
So this is what finding a niche was like. By embracing my niche, I'm in a new place, mentally and have more confidence about my artwork. I can also see that TAA's marketing strategies will work better for me because I've found my "corner of the market". Although I didn't see it before, I now know that my art truly has a purpose! I'm creating beautiful things out of refuse, taking what was neglected and despised and causing it to be found and celebrated. I am transforming the Past, for the Future.
So, as a result of Cory's latest free TAA challenge, look what happened in a week and a half:
• I sent out a solo show proposal and it was well received,
• I started researching and contacting journalists and newspapers,
• I applied to be a featured artist with an online art group,
• I updated my website to be highlight my upcycled art and process,
• I approached my art society to teach a workshop and it was well received, and within a couple months,
• for the first time, a gallery is representing me and my artwork!! Yay, and thank you TAA!

Website: dorothealeblanc.ca
FB: Dorothea LeBlanc Art
IG: dorothealeblanc
——————————————————————————————————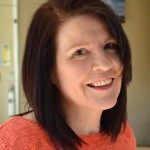 Dorothea LeBlanc graduated from the University of Guelph with a Fine Art Major in 1980, however health issues kept her away from art until 2007 when improved health and a trip to China sparked her imagination. Her work has been the recipient of various awards at juried shows and she regularly exhibits throughout Nova Scotia, Canada.
Dorothea LeBlanc's art is all about creating beautiful things out of refuse … those things that were neglected and despised become found and celebrated by her. She's devoted to recycling and making art out of it, so her work is always a mixed media project constructed on boards or canvases to create paintings that most often evolve into abstracts, but sometimes appear as landscapes.
Her goal is to encourage everyone to see the value in what might otherwise be thrown away – Reduce, Reuse, Recycle. She is transforming refuse from the past into something beautiful for the future.