UPDATE: LemonStand is now closed. Check out this great list of alternatives: https://digital.com/ecommerce-platforms/lemonstand/
Last year, I printed a zine and needed a simple e-commerce solution to help sell it online. I'd heard good things about Shopify and opted to give it a whirl. In hindsight, I wish someone had told me about LemonStand*, a similar service but in my opinion, a platform that offers more competitive product packages and features. (If you're curious about Shopify, you can read our review here.) In this post, I'll share my recent LemonStand experience with you, and what I've learned that may help you decide if it's the right e-commerce solution for you.
Getting Started
LemonStand is an e-commerce platform that stand outs in a crowded marketplace. It seems to be a truly flexible product, meeting the simpler needs of emerging business owners as well as those who want to do more fancy footwork and play with coding. With LemonStand, you get a fully customizable design (yep, that includes checkout), open source mobile responsive starter themes (boom!), unlimited products and images no matter which package you go with, and better search rankings.
To get to know LemonStand, I created my own test site by taking full advantage of their 14-day free trial offer (no credit card required). This is a great way to test-run the service and find out if it's the one for you. Once I filled out my information, including the name of the store and desired URL, LemonStand's robots beep-booped my test site into life.
Here's what a basic site looks like: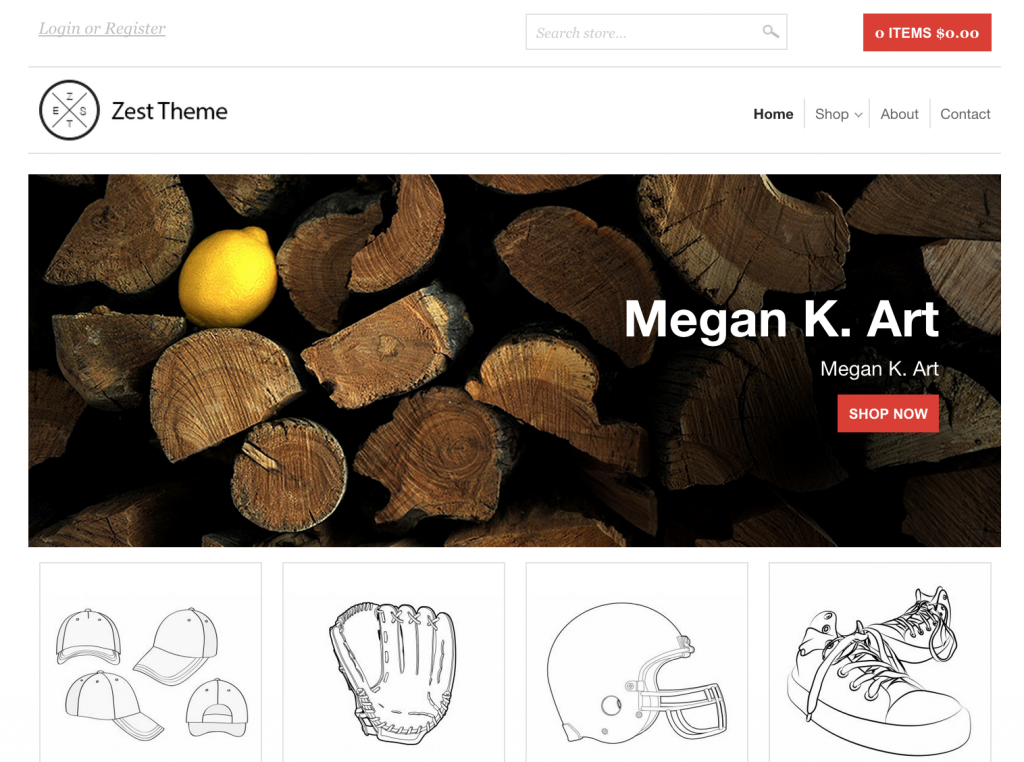 Customize Your Site
Once you get set up, you'll want to log into your dashboard. The interface is intuitive and easy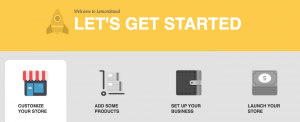 to use, and LemonStand walks you through each step of initially customizing your site including updating the site name, your country, and desired theme. The dashboard is basically your jumping off point for adding any additional customizations, setting up new products, updating all of the business-related details including payment and shipping methods, and managing and processing orders.
Other perks:
Once you delve into their various customizations, it's possible to sell your products using various business models including a subscription service option.

Offering a discount code this month?

 

Other sites charge you more per month for access to a feature like this but LemonStand builds it into every monthly package they offer.
Reporting on Success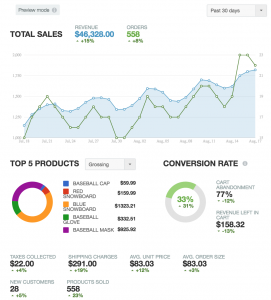 I may not have aced algebra class in school, but when it comes to online marketing data and colorful charts I can nerd out with the best of them. LemonStand doesn't disappoint in this area. Every time you visit your dashboard, you'll see a customized read-out of your total sales, most popular products, conversion rate, and a number of other handy stats to help you gauge and track the success of your business. You can also set the data to pull from different date ranges.

Just Say No to Fees
LemonStand prides itself on a zero-tolerance stance toward fees. They don't charge credit card or transaction fees so the money goes in your pocket instead of theirs. High five. If you're confused about why other sites charge these fees, I'd suggest reading the guide on the LemonStand blog. It's very thorough, and they've included an infographic that helps visualize the information and bring it down to earth a little bit.
Versus WordPress
For those wondering about the difference between a LemonStand-type of platform and WordPress, here's what I can tell you. While you have to spend money every month on a LemonStand (or Shopify, Big Commerce, etc.) site, part of the value of your subscription fee is that you don't have to spend the time, effort, and money creating something custom with WordPress. With LemonStand, you don't have to mess with plug-ins, custom themes, or creating a custom e-commerce solution. With LemonStand, your e-commerce set-up is there and ready to use as soon as you sign up.
Thumbs Down: Custom Domains & Blogs
Unlike Shopify, which allows you to buy a custom domain (i.e. your personalized URL) directly through their site, with LemonStand be aware that you'll need to purchase it from another site like GoDaddy and then connect the two. If that sounds like a foreign language, it's easy to reach LemonStand's customer support to get started. Find their phone number and email address at the bottom of the page on LemonStand.com, and they can walk you through the steps. They also doesn't offer a built-in blog solution but it's on their roadmap for the future. The company seems to be making changes and offering new features every day so I don't doubt we'll be kept waiting long. When I asked their customer support about it, they recommended creating a blog on Tumblr and WordPress in the meantime and linking to it.
What It'll Cost You
When we chatted with LemonStand, it seemed like one of their favorites things to say was "built in." As in, the features and customizations and little extras you have to pay more for on competitor sites are thrown in to every single one of their packages, even the basic one.
LemonStand offers three subscription packages, plus an enterprise option. Their monthly pricing is slightly higher than competitors like Shopify or Big Commerce with the lowest investment set at $49 per month. However, with the diversity of products, customizability, and great customer service you get with LemonStand, the added value seems worth the additional dollars. Let's just say I'm a convert.
LemonStand* is for you if…
You're a novice to the world of website design and development, but you want a site that's going to be nimble for your needs now and in the future.
You need a quick-turn solution to get you up and running quickly so you can begin selling art on your own website.
You don't want to pay any transaction fees.
You don't want to be limited on the number of products you can feature.
Have you had an experience with LemonStand* or another e-commerce platform? Share your thoughts below.
*affiliate link