This week's featured Association member is Drica Lobo.
TAA: How would you describe your art to your ideal collector?
Drica: I transform California landscapes into a bold, joyful and powerful scenario. Bringing the viewer freedom state of mind and dreamlike state.
TAA: What motivates you during slow seasons?
Drica: This is where I get to organize my business, putting all the numbers down and plan for the year ahead.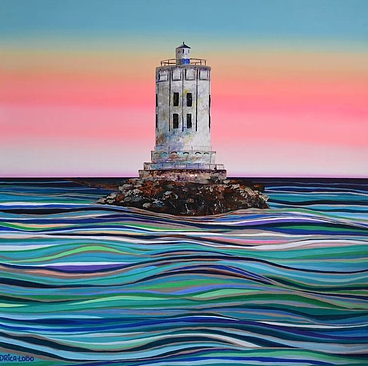 TAA: How did you settle on your current way of working? (How did you narrow your focus?)
Drica: It's hard to say settle, I believe every working artist have a natural outgrowth and creative urge to the new that leads to a more distinct body of work. I narrowed my focus when I found myself painting what resonates to my beliefs and when people were really into buying and loving it my artwork. They both go together. But to get here… it was lots of curiosity, testing materials, painting different subjects, studying artists that I enjoyed looking at it (thanks to Social media, it's so easy to find what type of work you like). It's usually what you should be painting, but in your own unique way.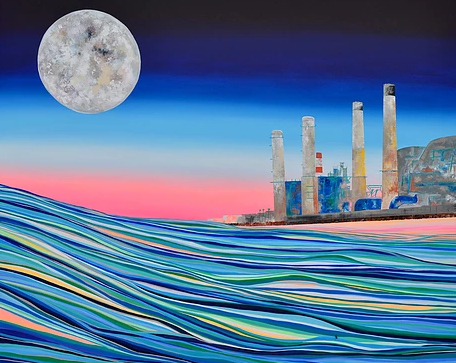 TAA: What is one mistake you've learned an important lesson from in your business?
Drica: Don't compare yourself with anyone. The more you compare, the more you procrastinate to follow your own path as an artist. Also, don't listen to people who don't believe in you.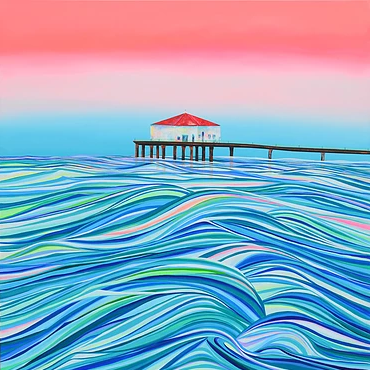 TAA: What was your greatest success from the past year?
Drica: Becoming a full time working artist and having a successful solo show with 200 people and 14 sales on opening night. It was a big year for me.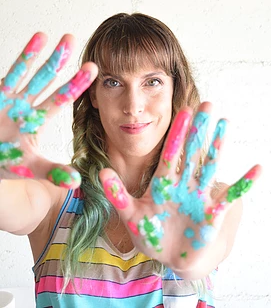 Drica Lobo is an artist whose work captures happiness and vibrant strokes. Drica's fascination with art began as a small child. She was born in Sao Paulo, Brazil, moved to the United States in 2003, and made Hermosa Beach, CA her home in 2007. Largely self- taught, Lobo has taken several painting classes during 15 years where she has studied with celebrated artists including Jose Ismael and Lisa Schultz. She completed her Master of Communications Degree at the University of Guarulhos, Sao Paulo in 2001.
Drica Lobo currently lives and works in Hermosa Beach. Her work is included in public and private collections around the world, including Brazil, United States, Singapore and China. She is a member of Hermosa Beach Artist Collective (HBCA) and Foundation of Local Arts (FOLA) in California.