This week's featured Association member is Milessa Murphy, who in her art simply goes by Milessa.
TAA: How would you describe your art to your ideal collector?
Milessa: Most of them are educated professionals who need some humor and color in their life and who either connect with my quirky nature or want to understand it (like I'm their muse).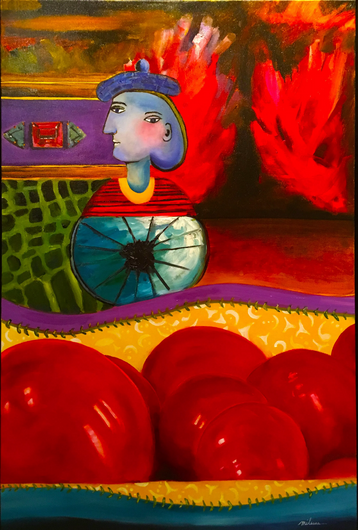 Playing with Picasso, Milessa
TAA: What motivates you during slow seasons?
Milessa: Funny…but Christmas music and/or Christmas movies…it's my happy place.
TAA: How did you settle on your current way of working?
Milessa: If one stays true and doesn't allow motivation to be what is "cool" at the moment, it will happen organically. I paint over 40 hours per week, every week, even on most vacations, as I take my paint gear with me.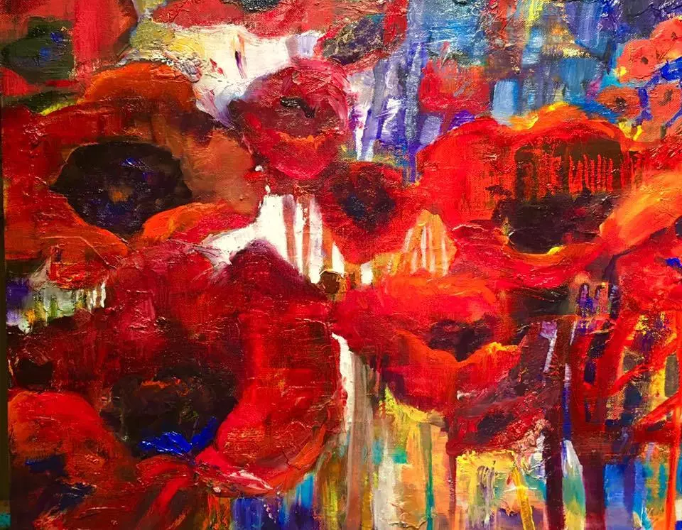 My Love of Poppies, Milessa
TAA: What is one mistake you've learned an important lesson from in your business?
Milessa: Not getting my BFA when I was younger. Even though I am a serial entrepreneur, owning 5 successful business, all dealing with creativity, I believe that had I received a higher education, my success as a painter would have happened sooner. Being self-taught, really is not a true statement, as no one really is only "self" taught. Everything you read about art, every art workshop you take, every video you watch and every museum you visit is an education. It takes much longer to become the painter you strive to be, without the formal education. Don't get me wrong, it can be done, it just takes longer.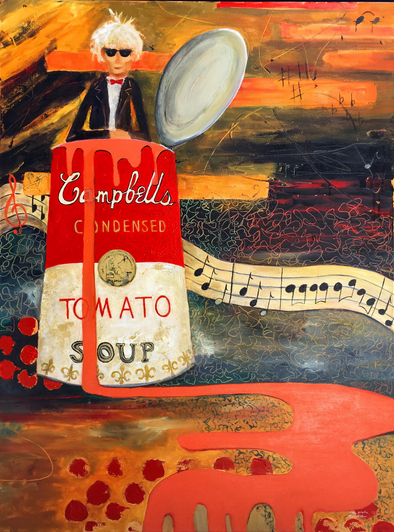 M'mmm Good, Milessa
TAA: What was your greatest success from the past year?
Exhibiting at ArtExpo NYC, where I sold 5 pieces and made some very good contacts. But, also, in mentoring a high school student who doesn't know if she wants to get her Med degree or an Art degree.
Milessa is an intuitive painter. It's her ongoing collection of experiences, apropos of everything up until now; transporting her viewers into a colorful, energetic and happy place. This is her calling! Being your own curator and collector of her art gives you a unique style that others will not have but want. Not to mention, her art will inspire thought and questions, engaging the viewer to think and learn about the subject matter. It certainly will kick start a worthwhile dialogue between anyone enjoying it. You can see more of her work at http://milessa.com