This week's featured Association member is painter Nina Bonos.
TAA: How would you describe your art to your ideal collector?  
Nina: Vibrant, watercolor and mixed media paintings–many with Jewish themes, teachings and symbols. Most popular is my Seven Sacred Species Collection depicting pomegranates, grapes, olives, figs, dates, wheat and barley. These species are common to the holy land as well as Sonoma Wine Country where I live and paint. I also create Wine Country Landscape and abstract Forces of Nature collections.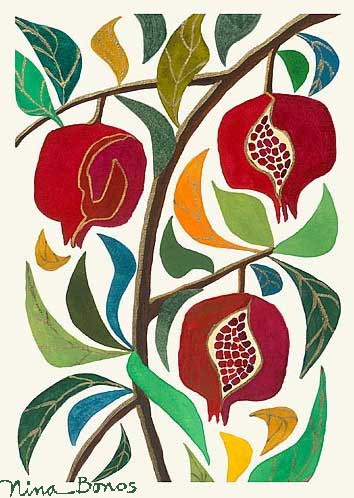 TAA: What motivates you during slow seasons?
Nina: Choosing to work in series, I have familiar subjects guiding my painting adventures. As seasons change, I periodically return to similar subject matter. Depicting aspects of the changing seasons helps center me and makes me continually appreciate and celebrate nature.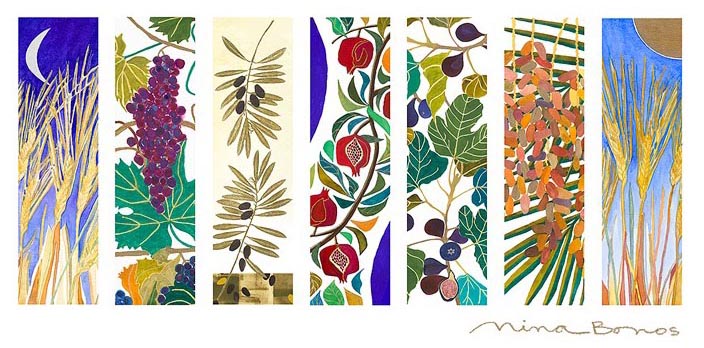 TAA: How did you settle on your current way of working? (How did you narrow your focus?)
Nina: My work is a natural evolution of 45 years of meditation and prayer; and it unfolded through my life's journeys and experiences.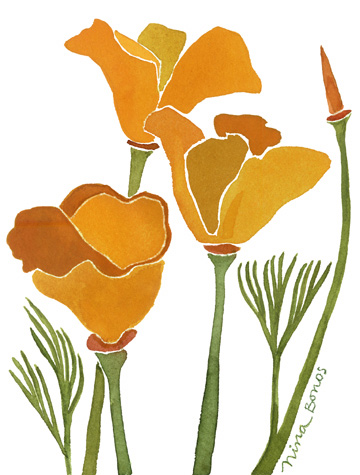 TAA: What is one mistake you've learned an important lesson from in your business?
Nina: Don't make things too complicated. Focus. Listen.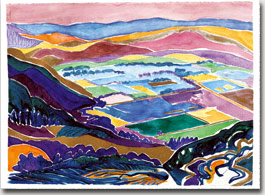 TAA: What was your greatest success from the past year?
Nina: During my 31st Art Trails Open Studio in October 2018, several families who lost homes during the 2017 Santa Rosa, CA wildfires came to me and purchased paintings and prints replacing art collections lost when their homes burned. This was not only financially successful, it was gratifying working with art collectors who want and need soul nourishment.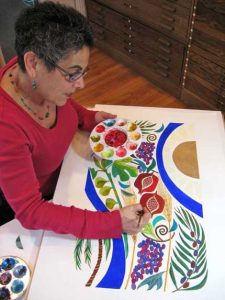 Nina Bonos creates bold watercolor paintings and mixed media collages in my own distinct, contemporary style. She gets her inspiration from the land and its bounty; from landscapes both real and imagined. She is thrilled to live in Sonoma County.

Nina has won many honors for her fine art including First Place at the Wine Country Artist's Show in St. Helena, California, and Second Place National Award from the American Jewish Press in Chicago. Her designs are widely published in newspapers and magazines and appear on clothing, accessories, greeting cards and ceramic tiles.
You can see more of Nina's work at http://ninabonos.com