Five years ago, I began work on a photography series I now call "Wright Brothers: Then and Now." In this series, I layer 100-year-old historic photographs of the Wright Brothers with current-day photographs I create at the exact locations. I've traveled to numerous locations in the United States and France to create these photographs. This spring, I published a book of the entire Wright Brothers series of images.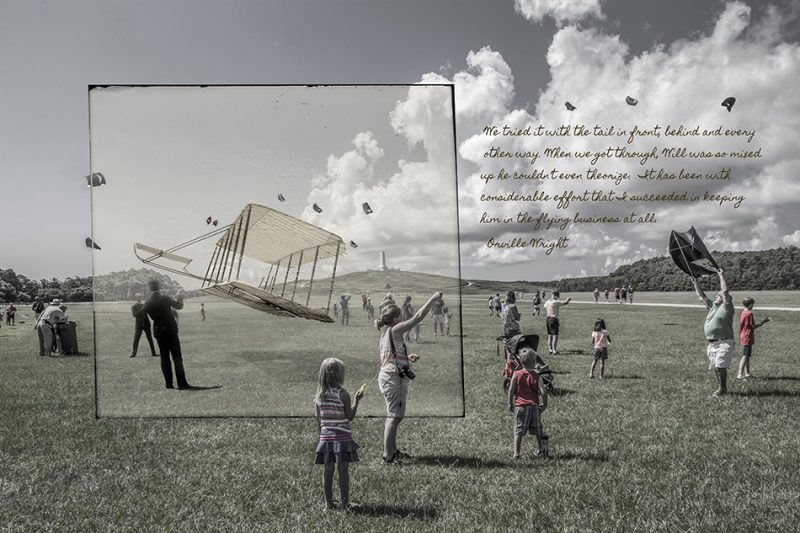 Four years ago, I started doing two local outdoor art shows, one in the summer and one in the fall. I was successful at these art shows, so I decided to move to bigger national shows in cities outside of Dayton. I wanted to use the outdoor art shows to market my Wright Brothers photographs and book. In 2020 I was accepted into seven outdoor art shows, but we know what happened in 2020.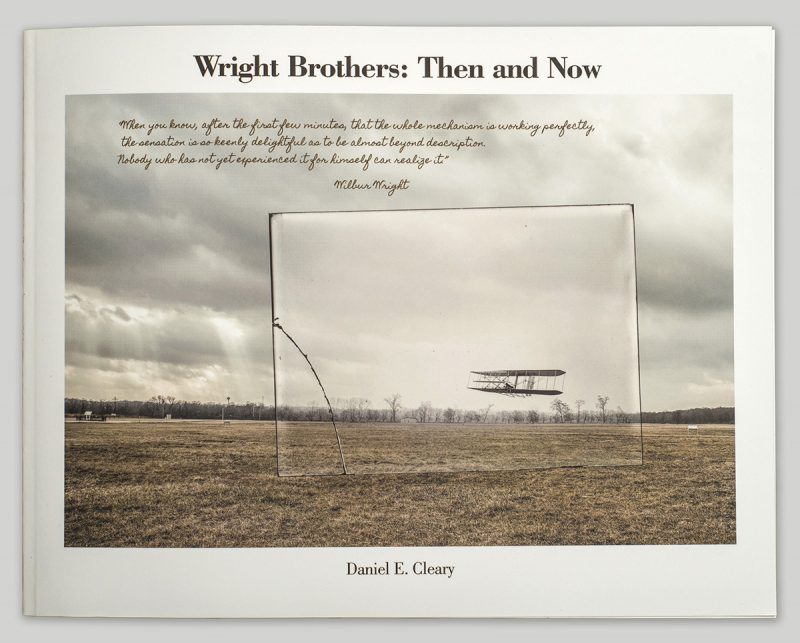 In 2021, I was able to do three outdoor art shows outside of my hometown. Having sold my minivan to my younger sister a couple years ago, the entire setup now had to fit into my midsize SUV! My first show was in Toledo, Ohio. I used an E-Z UP tent, folding white tables with black tablecloths, and framed photographs hung in gallery style on the tent's interior walls. Sales were OK but not as good as I had wanted.
My next show was in Ann Arbor, Michigan, indisputably one of the biggest shows in the country. I used the same setup because that's all I knew. The second day of the show was a total rain-out. I had no sales that day and sales for the weekend weren't very good.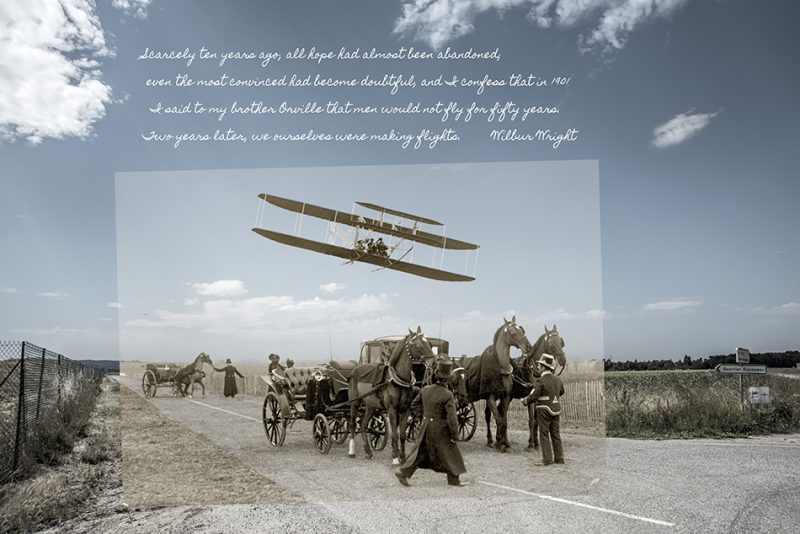 Across from me at Ann Arbor, in another booth, a woman was selling copper cattails for $39 a bundle that you put in your garden. Even though it was raining, people came up to her booth to buy cattails, and despite the bad weather and her tent collapsing once, she sold out of all the copper cattails she brought for the weekend by Sunday afternoon. Why did people go up to her booth and not to my booth? This was the big question I needed to answer. I decided to look at her methods.
Her booth featured light antiqued thrift store furniture and an antique rug. It was open and very inviting as people walked by. My booth looked dark and uninviting. People couldn't tell who I was or what I was selling. She put her booth number on each bundle of cattails she sold, so people knew where to find her. I put my customers' purchases in plastic grocery bags that said, "Thank You." She was very personable, introducing herself to each person who came up and asking their name and who they were buying for. (At least that's what my wife said when she purchased her cattails!) I needed to change my approach and thought, "How can I use her example to my benefit." My next scheduled show was in Akron, Ohio. My goal was to figure out how to redesign my booth and decide what would be my "copper cattail" product that would invite people in.
I started working on a new personal photography series last summer called Dayton by Number or Latitude and Longitude. The images are architectural detail photographs from locations around Dayton. In them, I try to show the beauty in the familiar that you might ordinarily walk right past. I also created posters that included the title DAYTON, OHIO, with the latitude and longitude of each location. It occurred to me that these images and posters could become my "cattails." So, I traveled to Akron before the art fair and created a series of photographs detailing the area. I have a 17″ 10 color printer and can print the posters myself at a minimal cost. I charged $45 for an 11×14 unframed poster and $195 for a 16×20 framed print, which made a good profit from both.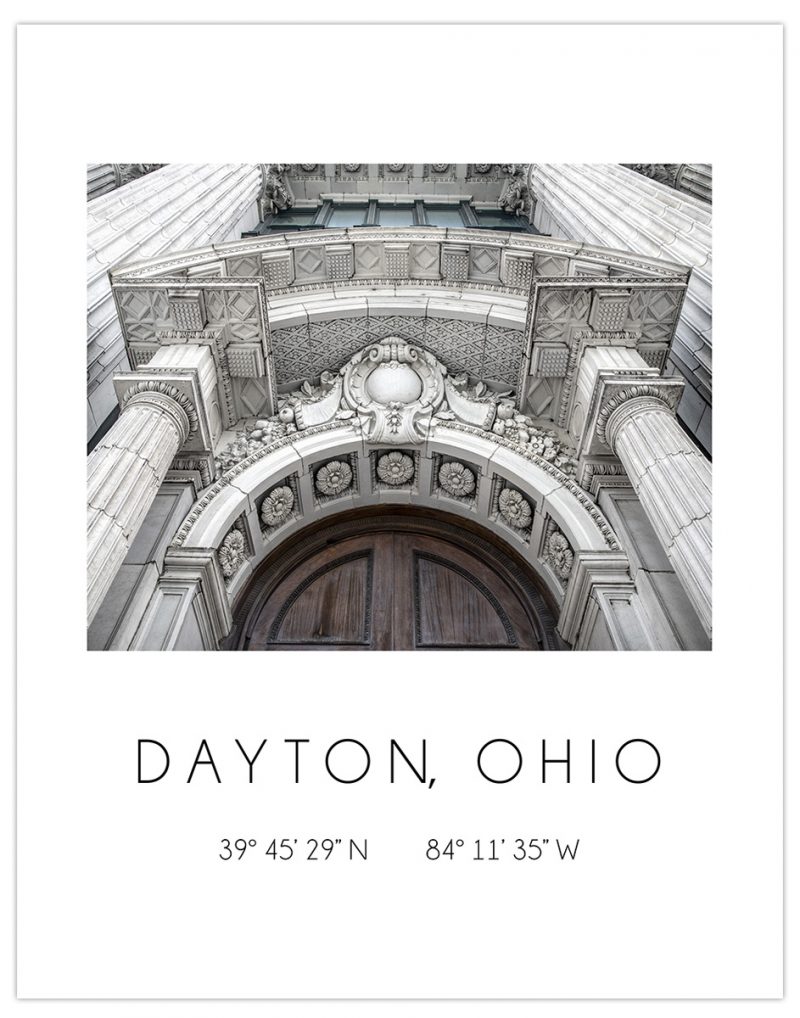 I asked an interior decorator friend to help make my booth more inviting. She suggested eliminating the folding tables and black tablecloths. Instead, I built two wooden table tops and used black iron legs that screwed together for the base. Building tables that quickly go together made it possible to lay them flat in my SUV for transport. She helped me design a Gallery Wall of my architectural photographs for the back interior wall of the booth, displaying the new photographs of Akron and Cleveland. She also suggested warming the booth up with a contemporary bench and flowers. The people in Akron recognized the locations in my gallery wall, and it helped draw people into the tent. Once they were in, I could also talk about my Wright Brothers photographs. I sold many Wright Brothers prints and books. Many people asked if I was from Akron and were surprised when I said no. It was a good conversation starter.
The Akron show was financially successful. Hopefully, I will be going to seven shows within 2-3 hours from my home in 2022, and I can repeat this process. I'll create a wall of artful architecture photographs that will help draw people into my booth.
About the author: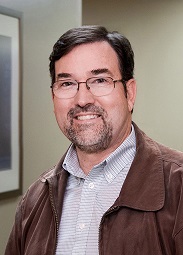 Dan Cleary has been a self-employed professional photographer (and artist) in Dayton, Ohio, for over 30 years. He has an MFA in photography from Cranbrook Academy of Art in Detroit, Michigan. About 15 years ago, Dan decided to start creating art photographs again, and began integrating some of these photographs into his business by creating regional landscape photographs that companies could hang in their offices. A local hospital chain has purchased over 200 of those images that are on display in their buildings within about a 40-mile radius of Dayton.