In this Facebook Live conversation, Cory chats with watercolor artist and teacher Rebecca Rhodes.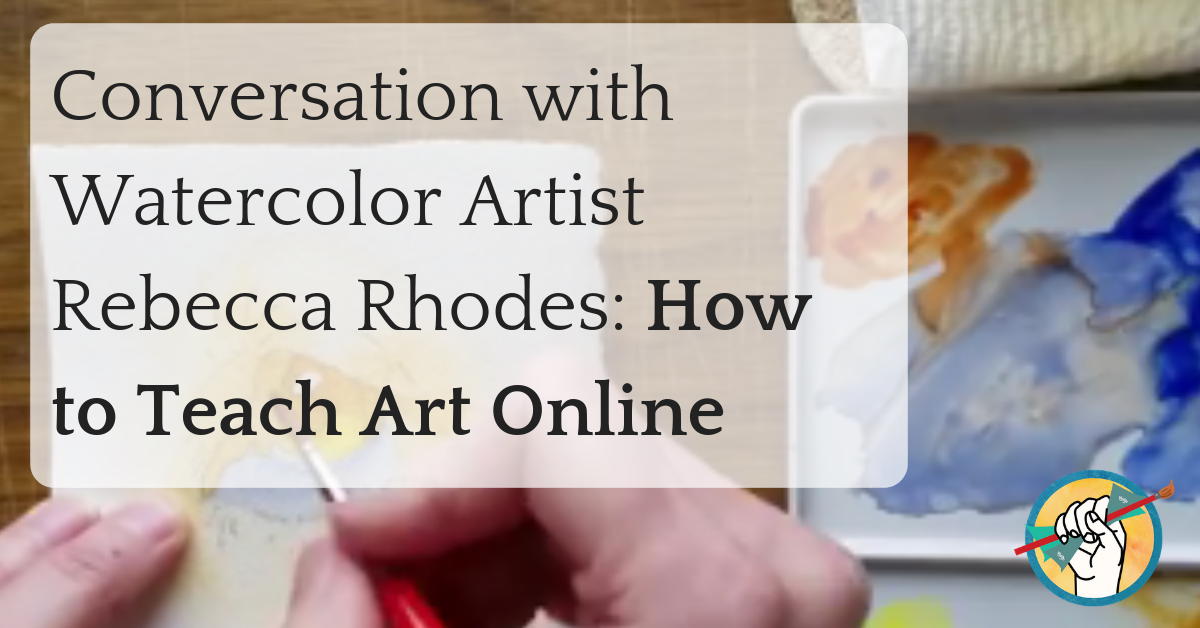 1:30- How Rebecca went from a music teacher to a full-time artist, and how her creative family encouraged her in her pursuit.
6:00- Navigating the practicalities of the transition from teaching music in-person to teaching art online.
8:32- The apps and software Rebecca uses to record and edit her videos.
10:18- How Rebecca uses YouTube as a sales funnel to turn interested video viewers into paying subscribers using the Teachable platform.
12:53- How Facebook, Instagram, and Pinterest compare to YouTube for the purposes of converting followers into paying subscribers.
14:55- How Rebecca makes money through Teachable.
16:20- How Rebecca supplements her teaching income, and how she chooses which art shows to attend.
18:48- Rebecca's advice to other artists interested in getting started teaching online.
Download Transcript:
PDF: Conversation With Rebecca Rhodes
Word Doc: Conversation With Rebecca Rhodes
Links: