Welcome to season five, episode three of The Abundant Artist, the show that dispels the myth of 'the starving artist' and shares how you can live an abundant life as an artist and make a living from your talent one interview at a time.
This week, your host, Cory Huff, is joined by Jordan Clark, a professional murals and signs artist based in Vernal, Utah; a small town with a population of approximately 15,000.
In this episode, Jordan shares what life is like as a mural artist (and the unique challenges that it brings), how he came to be a mural artist, the full process of creating a mural from scratch to completion, and his advice and insights on those looking to get started with murals themselves. Jordan also gives a look into the backend of his business, sharing what he has learned from online advertising, finding his audience, and creating an art business that generates over $150k a year with 4 employees.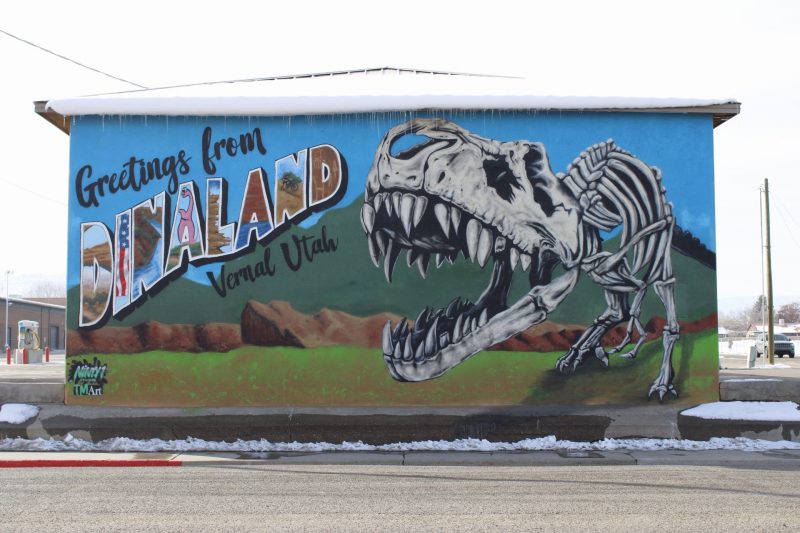 Key Takeaways:
[:31] Where Jordan Clark is based.
[3:24] The unique challenge that painting murals bring.
[4:43] How Jordan originally got into painting murals and his journey of how he has gotten to where he is today.
[10:59] How Jordan balanced his family, work, and painting murals.
[17:08] About a special mural Jordan painted for a friend and how his mural painting business began to snowball.
[19:00] Why Jordan hates the "starving artist" stereotype.
[20:50] How Jordan continued to grow his business in a small town by identifying his customer base.
[24:23] What Jordan learned from experimenting with online ads.
[30:35] What worked vs. what didn't work with the advertising Jordan tested.
[32:18] Jordan's thoughts on being commissioned to do political artwork.
[34:44] The audience that Jordan tries to target with his business and the process of how he creates artwork on a commission basis.
[36:13] Jordan's main goal as a mural artist, his advice to those who also want to make a living as a mural artist, and about the biggest murals he has ever completed.
[38:08] The process of creating a mural.
[43:57] Jordan shares how mural painting is for everyone.
[46:45] Why you don't need a ton of followers to create a business for yourself, create jobs, and support your community.
[48:00] What Jordan would do differently if he had to start over.
[49:14] Cory thanks Jordan for joining the podcast.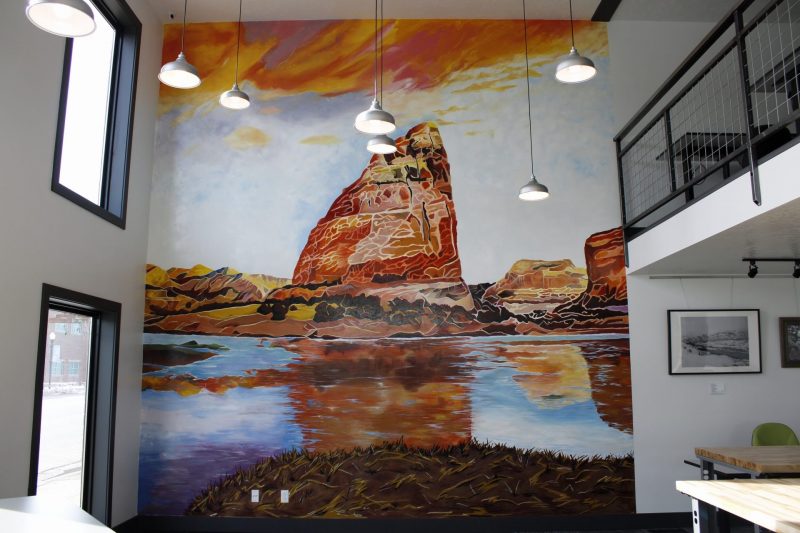 Mentioned in this episode:
Ninty1 Designs (Jordan Clark's business)
Colossal Media
Overall Murals
About the Guest: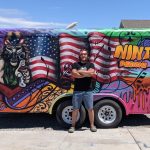 Jordan Clark, owner of Ninty1 Designs, was born and raised in Vernal, UT. He grew up drawing constantly, eventually found a love for painting in high school, and soon after sold his first painting. As he painted he progressively worked on larger canvases, which culminated in his first mural. He spent six years in the land survey industry (completed 10 murals during that time), and never would have guessed that during 2020, a year of hardships, shutdowns, and many other challenges due to a pandemic, he would transition to a full-time artist. Ninty1 Designs strives to bring color and brightness to all client projects. Thus far, the company has accomplished this goal for businesses and cities, which attracted tourism and brought joy to viewers. "We look forward to 2022 with a growing list of murals that we have planned to paint. We want to thank our clients and supporters, and cannot wait to bring art to a community near you!", says Jordan.