This is a totally different kind of project from anything we've done before. It's going to be a lot of fun. We are going to need your participation in order to make it happen.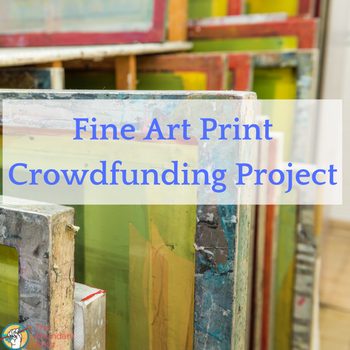 Here's the basic plan: source a bunch of great artwork from readers like you, curate a digital exhibition, and then run a crowdfunding campaign to turn the work into a limited-edition run of fine art prints. We'll use the whole experience to build out a best-practice crowdfunding guide for our community — and we'll raise a bunch of funds for artists in the process. Read on to get involved!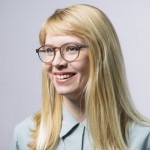 The first step for us is to pick the theme of the digital exhibition. To that end, TAA will be working with curator and digital strategist Willa Koerner. She'll be helping us to choose artworks for the campaign that will be, 1) compelling to potential backers, and 2) artistically interesting and relevant.
Willa currently directs curation at Kickstarter, and in the past she worked at the San Francisco Museum of Modern Art. She has also worked on digital engagement and creative campaigns for organizations like the Smithsonian and ART21. She was on our podcast back in September (listen here).
Willa and I have had conversations about this, and here are some of the theme ideas we are interested in. You can vote on them in this embedded poll. (note that if the embedded poll doesn't work, you can also visit the poll here)
Once we've selected a theme for the print series, we will move on to the next phase of the project.
More Details
This is a big project, and we want to do it right. It has to fit in around the other projects and business needs that TAA operates under. So we're sharing everything we have so far, and more details will be forthcoming as time goes along.
Why are we doing this?
First of all, it totally aligns with TAA's goal of helping artists quit their day jobs. It's a shift away from courses and coaching, but will also help us build out a crowdfunding course for artists.
In addition to being an interesting and fun project, it lays the groundwork for helping TAA launch an artist cooperative online gallery. More on that vision in a later blog post.
Phases
Find the artists & prepare the print series – February & March
Prepare crowdfunding campaign – April/May
30 day launch mode – July
Document delivery – August & September
Analyze results – October
Each of the above phases will be detailed in later blog posts, but for now, we need to pick a curatorial vision for the project. Let us know which of the themes you like by voting on the poll above.