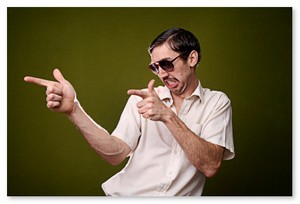 Sell art online for free! It's easy!
Seriously?
If you mean, can I sell my art online without using a gallery, an agent, or one of those third party sites, then, yes, sure. You can sell your art online for free.
There's work involved though.
There are a lot of artists who are selling their art online for free, without paying a management fee or doing other things, but they have more than paid for it in other ways: sleepless nights spent working on their Web site, hours spent learning how to upload high resolution images, use social media to gain a following, and write effective copy so that your visitors turn into buyers.
It can be intimidating, but it doesn't have to be. One step at a time. No matter what kind of art you sell, the process for marketing has the same basic steps. You just have to learn them and do them. Repeatedly. Even when it's boring.
Get a Web site and blog. You need a place where people can see your work, learn about you & your inspiration, buy your art, and get updates on what's happening with your work. You should also be using this page to capture people's contact information.
Create an email list with a real email management service. Stop emailing people from your Yahoo or Gmail account. List management services abound, and most of them offer free trials. List management allows you to schedule emails, set up auto-response emails, and track how many people are opening the emails you send out. I use Mail Chimp.
Create a social media presence. Find a place where people who buy your style of art hang out. This could be Twitter or Facebook, but it could just as likely be some other niche social media site where art collectors hang out. Etsy, Imagekind, and other places are good examples. I am not advocating selling your art through these sites. Instead, be active in the blogs, forums, and community events. Create a store and feature one of your productst, letting clients know that they can find more through your Web store that you own.
Build a fan base. Interact with people. Talk to your fans. Do something crazy like have an online party where you stream your painting, pottery, or rehearsal sessions. Reward your loyal fans with free content. Ask them to spread the word about you. Send out a weekly or monthly personal email letting people know what's going on, how your work is progressing, when your shows are, and how they can help you.
Sell to your list. When you are preparing a new piece for sale, start talking about it to your fans before it's done. Let them know how excited you are about it. Let them know what challenges you face getting it together. Then ask them if they want a first crack at buying your new piece.
These steps work. You just have to do them over and over again. If you need help learning how to do them, that's a whole other story, of course.
Do you do this? Which of these steps do you take? Which ones do you struggle with? Your answer in the comments below…