What is a lead-gen quiz?
If you're on the internet in 2018, you've definitely taken one. A lead-gen quiz is a fun, short personality-type quiz that asks for your email address before giving you your results. You've probably clicked through to take these types of quizzes after seeing somebody else's results on social media. Think "What Type of Craft Beer Are You?" or "What's Your Ideal Vacation Spot?"
What makes these quizzes just a little different from the kinds you take on a dedicated quiz site is that these quizzes have a secondary purpose: to grow an email list (i.e. lead generation).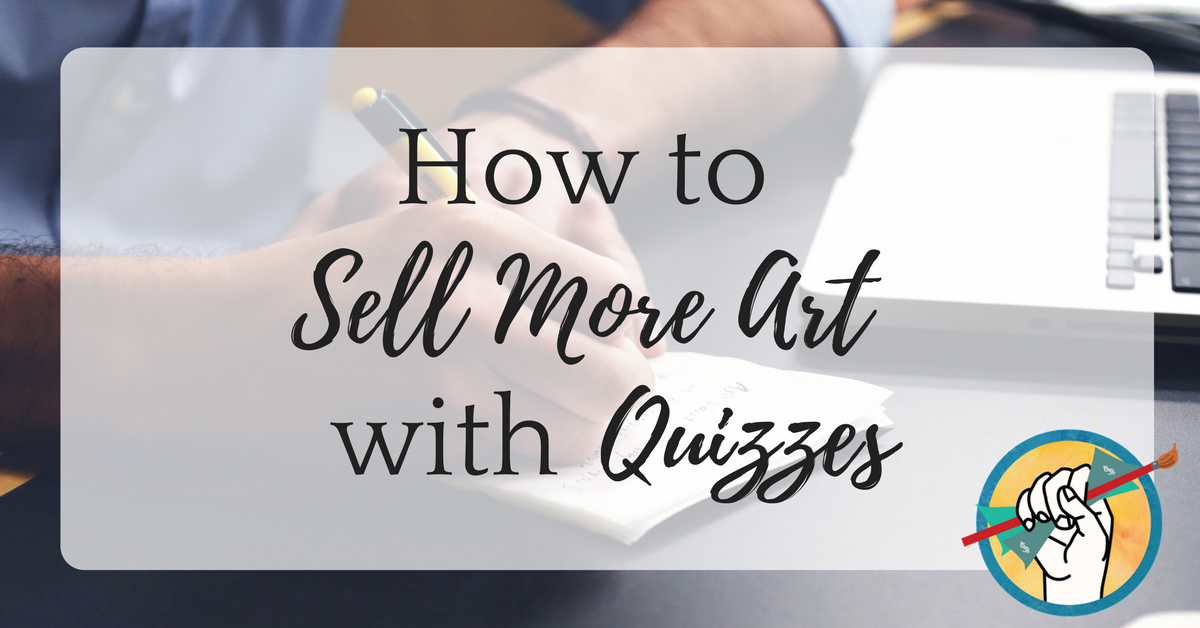 How to Use Lead-Gen Quizzes to Sell Art
If you're doing all the "right" things to sell art through your website, you probably have some kind of an opt-in offer that bribes users to enter their email in exchange for a little goody- often a digital download of some sort. But coming up with an offer enticing enough to get people to agree to enter their email address is hard, especially because opt-in offers are now the norm. How many times have you gone into auto pilot and closed an opt-in offer pop up without even reading it? (Guilty.) If you find that the growth of your email list has stagnated, it's probably time to try something new.
Enter the lead-gen quiz!
Embedding a quiz on your site is a fun and different way to collect email addresses. The key is to come up with something unique that will entice users to want to take the quiz.
Once they've taken the quiz, present them with a simple form asking for their email address, after which time they are shown their results immediately. They receive a simple, satisfying payoff that they may even share on social media, et voila, you have a new lead on your list.
Learn more about your target market
The really cool thing about using quizzes as a sales tool is that you can simultaneously use them to grow your list and to learn more about your target market. You can use the info gathered from the quiz to market more effectively, saving you time and ultimately increasing the chances of making a sale.
Here is a short example quiz called "What Color is Your Personality?" In this case you would use the questions to learn about your customers' tastes and preferences to match them with art they're more likely to buy.
What is your favorite fruit?
a. Citrus all the way!
b. Give me berries!
c. I love apples the most.
Where do you love to vacation?
a. I need to be by the ocean!
b. The mountains call to me.
c. I'm a kid at heart- take me to the theme park!
It's a rainy day- where can you be found?
a. With a cup of tea and a good book, of course!
b. Walking in the rain… and maybe splashing in the puddles.
c. Doing puzzles by the window.
If a customer answered a, c, and b, respectively, you may guess that they're an extrovert with a sunny disposition (obviously that's not scientific- this is just an example). Perhaps you have a new series of work that is bright and cheerful, with lots of yellows. You can create an email campaign specifically to market this line of work, and drop this new email lead into that campaign.
Set up several different campaigns in this fashion, marketing different series of your work, and use your quiz to fine-tune where you drop your new leads.
Ideas for quizzes you can do
Which Abstract Painting Are You?
What Color is Your Personality?
Discover Your Art Style
What Kind of Art Should You Have On Your Wall?
What Do Your Art Preferences Say About Your Personality?
What Piece of Art Best Describes You?
Which Famous Artist Are You?
Which Famous Artwork Are You?
What Kind of (Frequent Subject of Your Artwork) Are You? (i.e. Flower, Horse, etc.)
Are You Abstract, Impressionist, or Realist?
A Quiz Tool We Like: Interact
Interact is a tool that allows you to create and embed quizzes on your website to generate leads. There are over a hundred quiz templates available to begin with, or you can create your own from scratch. The design of the quizzes is entirely customizable, so you can match the look of your website and branding.
Here's what we really like about Interact, and why we recommend it more than a simpler quiz builder: the purpose of Interact is to generate leads for you and grow your sales. The in-depth features include the option to present different questions depending on how previous questions are answered (they call this branching logic), an opt-in form builder, analytics so you can see how your quizzes are performing and make tweaks as necessary, and optimization for mobile devices.
Using quizzes to generate new leads for your art business and to learn more about how your ideal customers think is a tool with a huge amount of potential for growing your list and increasing your sales. It's absolutely worth a try.
Disclosure: We receive an affiliate commission from Interact if you sign up for their paid membership. This helps us continue to create great content like this for you.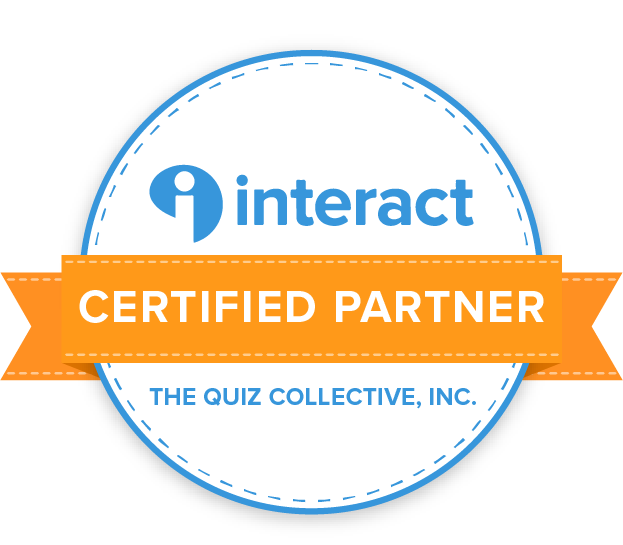 Have you used a quiz on your website? How did it go? Let us know in the comments.