Setting up a passive income stream like print-on-demand products can be a lucrative choice for artists and other creatives. It's important to remember from the outset that a creative passive income stream can take quite some time to establish. However, the idea behind passive income is always the same: hard work pays off with continual revenue, making you money even while you sleep.
This is a short list of the best ways to bring in passive income for artists and other creative types. It can be especially helpful for artists and craftspeople whose primary work is very time-consuming, who may go long periods between new projects. Use this list as a starting point to inspire you to get creative and find new ways to bring in passive income.
1.  Sell tutorial video downloads.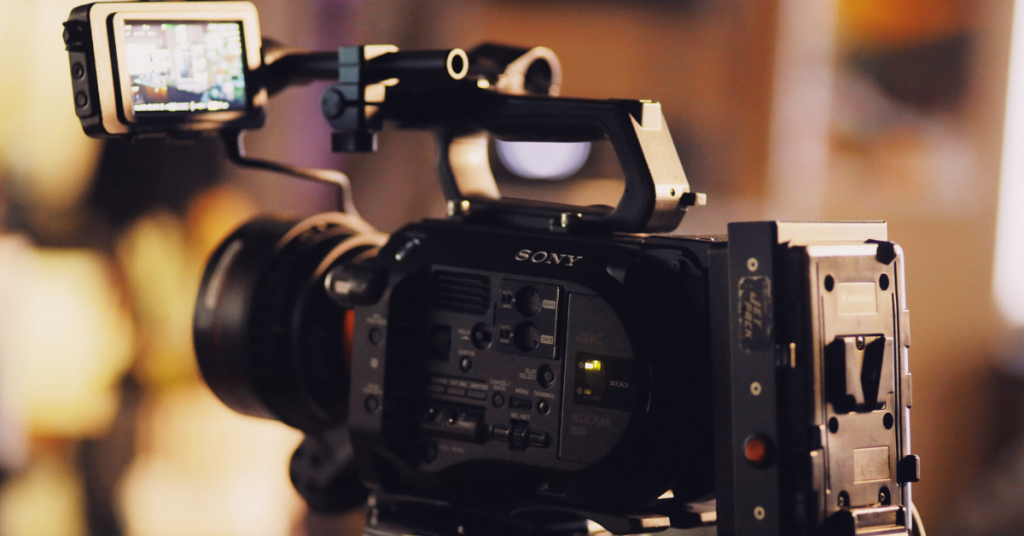 Even if you're not a pro artist, do you have a creative hobby, or perhaps an artistic side hustle already? Hundreds, if not thousands, of creative people are successfully selling their "secrets" online by creating and selling tutorial videos. Use YouTube, Pinterest, and Instagram to share shorter tutorials and sneak peeks. This will generate interest in your work, after which you can point fans to your website to buy access to your tutorials. 
What kind of creative tutorial videos should I make?
Did your 4th grade teacher ever assign a paper that required you to give step-by-step instructions for a simple task like baking cookies? If you can complete that assignment, you have all the basic building blocks you need to create a video tutorial. You do not have to be an expert at the top of your field to create a compelling tutorial that others want to buy. If you can perform your task in a step-by-step manner with clear captions or narration, you can create a video tutorial. An experienced fine artist may choose to break down their work into individual techniques like color mixing or shading, or they may choose to do a full-length video that covers the creation of a piece of art from start to finish. Both styles are well-received. 
Whatever it is you want to create a video about, be sure that you highlight whatever aspect of your work is unique. Do you have an unconventional technique, do you use unique materials or do you have an original subject? Pinpointing your niche (and making use of relevant keywords) will help you to stand out from the crowd.
Here are a few ideas for creative instructional videos:
Crocheting, knitting, embroidery

Fluid artwork

Resin casting/pouring

Figure drawing

Watercolor painting

Woodworking

Jewelry making/beadwork

Sculpting/pottery

Creative lettering

Scrapbooking

Furniture restoration

Upcycling projects

Cooking/baking

Candy making

Cake decorating

Quilting
Where Do I Sell Tutorial Videos?
The primary platform on which you sell your products should always be your own website. This is for a few reasons: it allows you the most control over your branding, it allows you to make the highest possible profit, and it allows you to retain the most customer information. If you want to set it and forget it on a third party platform without a bunch of extra marketing, Skillshare, Udemy and similar teaching platforms are another great avenue to sell instructional videos. These should always be in addition to your own website. But unless you're directing traffic that direction from places like Pinterest, Instagram, and YouTube, expect the traffic to be slow and sales to be sporadic for quite some time.
How Do I Make A Tutorial Video?
Thanks to the high quality of the average smartphone, you don't need fancy equipment to create a nice tutorial video. A smartphone tripod and some basic editing software will get you started. The most important factor for a video that people will want to buy, aside from a subject they're interested in, is good lighting and a visually attractive setup. You can be the world's greatest painter and teach a genius-level course, but if the lighting is bad or the audio is hard to understand you'll have a hard time making sales. Putting together an accompanying PDF with materials, step by step instructions, and links to other resources is also a best practice and a great way to increase the value of your product.
2.
Self-publish Tutorials or Art Books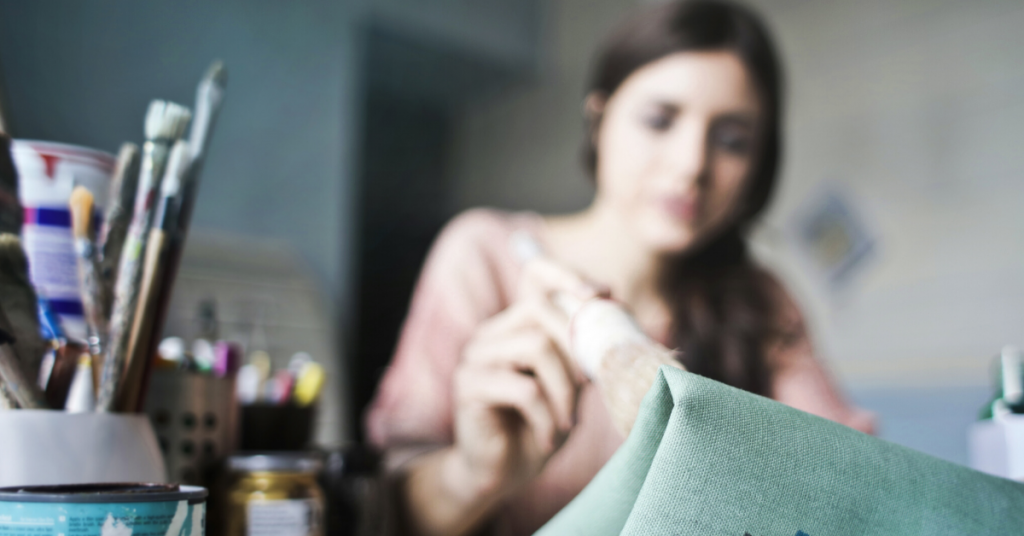 If you'd rather not spend hours editing raw video, you can compile your techniques and knowledge into an eBook and sell it through your website. You can also sell on online eBook selling platforms like Amazon Kindle Direct Publishing, or the same teaching platforms mentioned above. Create some beautiful promotional images and spend some time promoting and cross promoting on Pinterest and Instagram. 
How Do I Self-Publish an eBook? 
The great news about selling eBooks is that they do not have to be fancy. A simple, thoroughly proofread PDF with an attractive layout is all that is necessary because the value is in the content itself. The biggest hurdle will be finding your audience and marketing to them. Amazon KDP (Kindle Direct Publishing) is an excellent way to get started with selling eBooks. The interface is pretty user friendly even for beginners. Your material also has a high chance of being found and purchased simply due to the tremendous volume of searches conducted on the website every day.
Believe it or not, Microsoft PowerPoint is a quick way to produce an eBook. Each page is a separate slide, and you can easily customize the size of the book as well as the page margins (bleed/no bleed). When you're finished, simply save the file as a PDF and you're ready to go (but save the original PowerPoint file as well in case there are formatting issues you'll need to fix later.) PowerPoint is an easy and user-friendly way to dip your toes into eBook publishing.
If you choose to publish a collection of your work as an art book, sit down and think of every possible keyword that could be associated with your work. This will help you later to drive as much traffic to your book as possible. If you paint watercolors of horses, for example, you may write down:
Watercolor horses

Equestrian paintings

Horse paintings

Horse fine art

Horse art

Equine art 

Horse enthusiast
How Do I Get People to Buy My Art eBook?
Your marketing strategies will vary depending on where you make your eBook available as well as the actual content of the eBook. Amazon and Etsy both allow users to pay for ads to appear across the website, as sponsored search results as well as "recommended" items that appear on product pages. Facebook marketing is also an option, especially if your intended audience is there. Use Facebook marketing if you're selling your eBooks on your own site. Platforms like Gumroad and Payhip are robust and effective ways to sell a few digital products through your own website.
If you're selling a tutorial eBook, combining it with a short, free video tutorial as a teaser can be a great way to increase interest and drive traffic to your sales page. Post the video on Instagram TV, Pinterest, and YouTube and direct viewers to download the tutorial on your website. Conversely, publishing a short free tutorial PDF can help to entice people to pay for a video tutorial.
3. Sell print-on-demand merchandise with your art on it.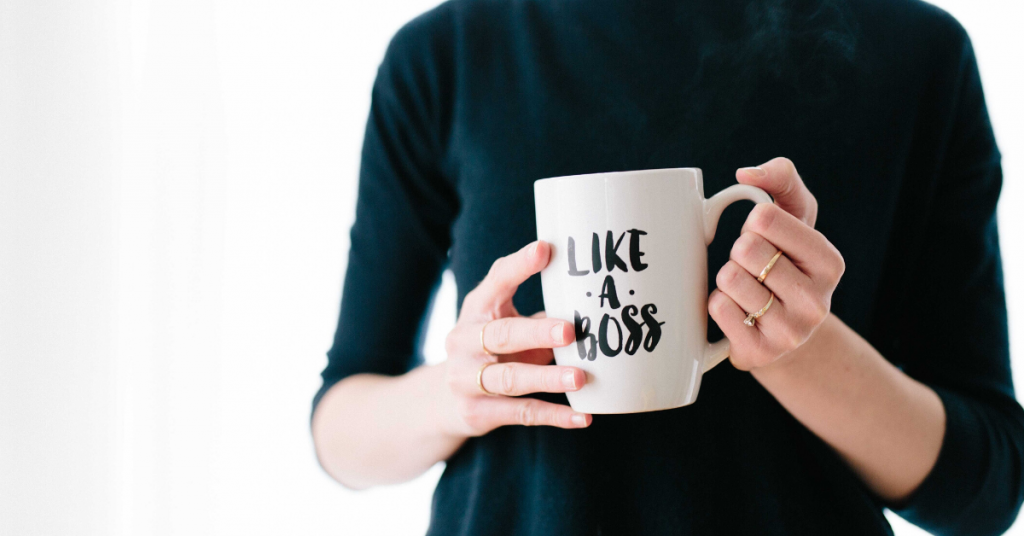 Print-on-demand products are probably what most artists default to when considering passive revenue streams. It can take quite some time for any considerate income to accumulate from this method, so don't expect a windfall immediately. You'll see a better return when selling print-on-demand if you leverage the help of influencers to spread the word about your work.
Print-on-demand will work best for 2D art like photography, drawings, paintings, and even lettering. What if you're a creative looking for a side hustle, but not an artist with a complete collection of works? You might consider designing a series of clever (but not copyrighted) phrases in a royalty-free font that can be put on mugs, t-shirts, and journals. If you already have a series of works or want to produce a collection specifically for print-on-demand income, take some time to click around some of the largest print-on-demand sites and see what's selling. What color palettes are popular? This is where some in-person sleuthing at trendy shops at the mall can come in handy too.
Here are just some of the products you can put your artwork on:
Mugs

Calendars

Journals

Stationery

Clothing

Bedding

Phone cases

Bags

Stickers

Posters
Some of the top print-on-demand websites include Zazzle, RedBubble, and Society6. Uploading work can be time-consuming, because each product may require different dimensions. Make sure that you have a raw file of your work at a very high resolution to work with. You may want to set aside time each week or month to batch-upload your files. Set aside time to size each file appropriately and to write some compelling sales page copy as well as all relevant keywords that you can copy/paste for each entry. It's a lot of work up front, but remember that once it's done, it's done!
Creating a passive income stream from your creative passion can require a lot of work up front and may even require a monetary investment like hiring a designer for an eBook or some video editing software. If you're considering adding passive income to your business, you'll need to take the time to research which option is best for you and perhaps try out a few different avenues to find one that "clicks" for you. Generally speaking, the correct option is the one you're willing to stick with for the long haul, because passive income can take quite some time to get rolling. But if you're willing to put in the work and stick with it, you'll probably be very glad that you did.