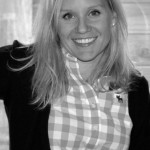 While I enjoy budgeting, I am unable to predict my income with any certainty. Can you relate? How often has your business budget left you feeling afraid, resistant, and uncertain?
Unpredictable finances and lack of marketing can wreak havoc on an artist's dream. Without income, there can be no paid advertising, and without paid advertising, it can be difficult to find large groups of new customers. I've discovered a method that helps me market within my means and gain control over my finances.
How is your budget working for you?
For nearly two years, there was no method to my madness. I paid myself sporadically, ordered supplies at will, and occasionally bought advertisements. Recurring monthly bills associated with my business never failed to surprise me. I always walked away from the notice wondering, "This again? When am I going to be able to pay it?" [FROM CORY: One of the methods I learned later was that you can use budget planner software that will keep your supply order costs and income managed for you.]
I soon realized that the first three years of business are part plan, part flying by the seat of your pants. It's hard to predict an income, so I've chosen not to–and I would suggest you do the same. You're lucky if you're funding your own growth in the beginning stages of your online shop.
However, I was making two critical errors in my approach to finances and marketing. First and foremost, I was operating on scared money, and scared money never wins. You should confidently put forward an investment and believe in either its purpose or return. Second, a new advertisement is only the beginning of real marketing as it can take up to 20 times to capture a potential customer's attention.
How do you approach advertising?
The following guide to advertising was written by Thomas Smith in 1885, and with today's short attention spans and desire for instant gratification, I believe it's even more relevant today.
The first time people look at any given ad, they don't even see it.
The second time, they don't notice it.
The third time, they are aware that it is there.
The fourth time, they have a fleeting sense that they've seen it somewhere
before.
The fifth time, they actually read the ad.
The sixth time, they thumb their nose at it.
The seventh time, they start to get a little irritated with it.
The eight time, they start to think 'Here's that confounded ad again.'
The ninth time, they start to wonder if they're missing out on something.
The tenth time, they ask their friends and neighbors if they've tried it.
The eleventh time, they wonder how the company is paying for all these ads.
The twelfth time, they start to think that it must be a good product.
The thirteenth time, they start to feel the product has value.
The fourteenth time, they start to remember wanting a product exactly like this for
a long time.
The fifteenth time, they start to yearn for it because they can't afford to buy it.
The sixteenth time, they accept the fact that they will buy it sometime in the
future.
The seventeenth time, they make a note to buy the product.
The eighteenth time, they curse their poverty for not allowing them to buy this
terrific product.
The nineteenth time, they count their money very carefully.
The twentieth time prospects see the ad, they buy what is offering.
Since people don't necessarily become customers the first time they see a product that interests them, I needed to redesign my approach and come up with a marketing plan in which I could feel comfortable investing. That's when I decided to apply my personal financial plan to my handmade business.
Build a budget for success.
The budget strategy I'm discussing next is based on the Balanced Money Formula (I learned about this from J.D. Roth and it's credited to All Your Worth: The Ultimate Lifetime Money Plan). It's written for personal finances so, of your take home-pay, 50% is allotted to needs, 30% to wants, and 20% goes to savings. You can read all about it here: The Balanced Money Formula. I love this method, and it's given me great peace of mind in my personal financial planning.
When I combined a regulated marketing plan with the Balanced Money Formula, I had the unexpected benefit of increased confidence and a new shift in momentum. In fact, I tripled my income in two weeks.
Here's how it works:
Carve out a week where you spend nothing on your artistic business besides your time. Use only free marketing techniques (such as social media leads and an email update) and collect the total of those organic sales in your business' Paypal or bank account.
At the end of that week, apply the Balanced Money Formula to your account balance like so:
50% Needs: Supplies, hosting fees, shipping costs, etc.
30% Marketing: Advertisements, business cards, promotional signage, etc.
20% Pay: What you pay yourself.
When I applied the 50-30-20 plan in my first week, I knew exactly how much I could afford to spend for the next seven days. I ordered supplies and set aside shipping fees when I calculated the 50% for needs.
I then used the 30% earmarked for marketing to run my advertisements that have proven to work, only now they stay active for a lot longer. If no sales come one day, I know that my advertising money was well invested because I'm building a relationship with many potential customers.
And in that first week, I paid myself $85. Now, I know that doesn't sound like a lot, but that $85 was the best money I've ever paid myself. I knew I could rightfully withdraw that amount and still attend to all necessary matters in business.
After several weeks of using this method, I've never felt so comfortable with my shop finances. Fear and uncertainty have been banished from my budget. I'm on top of my bills and paying myself more than ever at the same time. Give it a try!
Lisa Jacobs writes Marketing Creativity for fellow creative spirits who aim to build a career with their own two hands. Her e-course, Market Your Creativity: How to Turn Your Hobby Business into Handmade Success will be released in November 2012. It's designed to help you get paid to be … you.