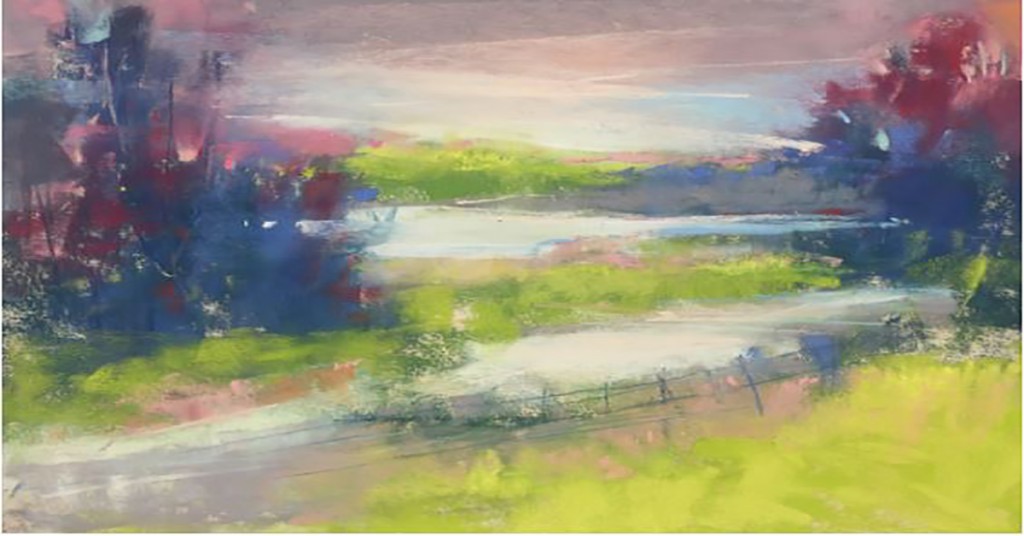 This is a case study with Anne Kindl, who took the How to Sell Your Art Online course with The Abundant Artist. You can see the course here. A summary of my questions and Anne's responses are below.
NOTE: The video starts abruptly because we cut out some unrelated personal discussion from the beginning of the video. This clip is from a longer informal discussion about the course.
Anne Kindl is an artist based in Lexington, Kentucky. She primarily makes landscapes in pastels.
Anne first took How to Sell Your Art Online in January 2014. She had previously been a graphic designer, and transitioned into being a professional artist after some health challenges.
When she got out of college she hadn't learned computer skills, but the art industry had all moved to computers. She felt like the Internet was a similar change to the fine art world.
What was your thought process like when signing up for the course?
When Anne first dove into the course, she said, "there's a lot here." She took her time to work through it at her own pace.
NOTE: since Anne took the course, we have broken the course into multiple parts, making it much easier to work through the material. We do a major revision every year on the course, and there's been 3 revisions since she took it.
The course offers lots of ideas for various kinds of marketing. Anne said that she initially felt comfortable with using Facebook and Instagram, but it took her a while to get used to the idea of using her website as the central hub for her marketing. Ann likes How to Sell Your Art Online because the course introduces you to all of the options, and you can then pick which marketing activities you want to do.
What does your art business look like now?
Anne's art business is really healthy. She has a studio in downtown Lexington, Kentucky, where the orchestra and other arts organizations are housed. She's done several shows and turned a profit (after paying for her studio and supplies) of $35,000.
(By the way, if you didn't know, Lexington, Kentucky has a thriving arts scene. Check out LexArts at http://lexarts.org/ )
What's working in your marketing?
My Instagram! Ann created a series of new work, where she posted every single day for a year. Her 365 Meditations led to her being featured on the local news, some other magazine publications, and led to several other big projects, including:
– Steady sales
– Increased private class enrollment
– Success with online pop up & unique boutique events (historical venues, farm to table menu, bourbon, live music)
– Gallery exhibits with Art in Healing Foundations in two states
– Feature artist video for Creative Lexington

– Featured in Kentucky Better Homes and Gardens.
How did you come up with the idea for the series of art that you made?
After taking How to Sell Your Art Online, Ann realized that working in a series is really important. She was attempting to be a more loose, abstract artist, so this new series was a way for her to explore those themes in her art.
How long does it take to become a successful artist?
Ann did it in two years. Cory talks a little bit about how for many artists, a more realistic timeline is 3 – 5 years for artists who know what they're trying to do and educate themselves on the right steps.
Should someone take the How to Sell Your Art Online course?
Yes, but you have to do the work. You actually have to do the suggested work assignments. The Facebook group is really helpful as well. Ann says that she has saved hours by going there for her art business questions.
What else do you want to say or add?
You have to do other things besides social media. The really good sales that I've had are often customers in their 50s or older, and they just don't do social media as much as younger people.
You mentioned that in addition to social media, you've been working with foundations. What do you mean when you say that you've been working with foundations?
There are groups that focus on mental health, eating disorders for women. I donate a portion of my proceeds to them, but the foundation also does a good job of taking care of both the artist and their clients.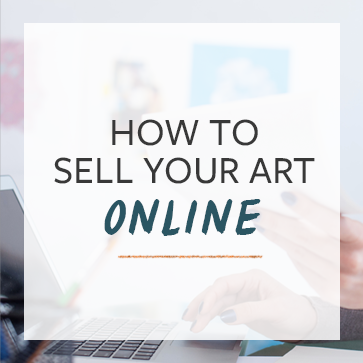 Want to do what Anne did to get these results? Check out our How to Sell Your Art Online course.