image credit alexanderdrachman
"I just don't know how to get started!"
This is probably the number one thing I hear from artists around the world when it comes to selling their art. Now, I've written a number of blog posts about how to sell your art, but I figured that it would be good to get some perspective from artists who have been at it for a while with some success. I put the word out to some of the artists I admire most, asking them "Knowing what you know now, how would you start selling art?"
Here's what they had to say: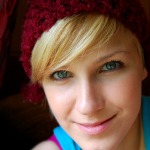 "I would start with offering prints first and allow my originals to start at a no reserve price (in auctions) because momentum and anticipation are so priceless in selling online. You can't rush the process of building your fanbase. Ever!" – Natasha Wescoat
The art licensing industry is a great fit for me because I LOVE business – understanding how they work, why people buy etc – probably because I have a marketing degree so this industry allows me to use my creative talents and business brain concurrently.  I love figuring out how to create art that will sell products, to see my products on the shelves of stores and hear from people who have connected with my art and the products.  It isn't a fit for everyone but it is definitely a fit for me.  Thanks for the questions Cory – great to know I'm where I should be!  Hopefully every artist can find that sweet-spot for themselves as well!
Hopefully you can tell from these thoughts that each artist took a slightly different path to get where they are now – and each of them is recognized as having some success selling their art.
I'd love to hear from you – how did you get your first art sale? How did you turn that into regular sales?