From Cory: this guest post from Kimberly Houston is the post I wish I'd written on how to get your mailing list started. If I were you, I'd save this, print it out, study it and make it happen. It's pretty rare to get specific instructions this good for free. Enjoy!
What I find with the many creative entrepreneurs I talk to is that, yes indeed, they know they need to build a list of subscribers in order to successfully market their creative goods online – it's been on their "To Do" list for months, in fact – but they haven't gotten around to actually doing it yet. (How large should your list be?)
Why is this?
Turns out the problem is something else they've heard about – something that sounds scary, labor-intensive and way too time-consuming – and this something is called a "lead magnet" or an "irresistible free offer" (IFO).
A lead magnet or IFO is something of value you give away for free on your website in exchange for an email address – like Cory does here on TAA with the free email course, "Sell More Art Online in 10 Weeks."
The Importance of an IFO
Here's the thing – if you're marketing your art or creative goods and services online, you already know there's a lot of competition. Google "fine art" or "wedding photographer" or "jewelry designer" or virtually any kind of creative offering and you'll see what I mean.
So to really turn up the juice and get subscribers interested in signing up to your list, you need to do more than simply slap up a generic email opt-in form on your site and call it done. You need to offer something of value your target audience will love, something they would be happy to exchange their email address for.
The bonus?
So few creative entrepreneurs are doing this, that you'll gain an instant competitive advantage by creating a free offer and getting it up on your website. (Hint: This is an iterative process, so don't let "the perfect be the enemy of the good," as the saying goes – just get something on up on your site to start, and course correct as you go. You want it to be high quality, but your initial IFO does not need to be perfect. I once signed up for someone's email list for a poorly formatted Word document, but one that contained valuable information I was thrilled to have, so I was happy to hand over my email address to get it. So let this be simple.)
Here are a few things a great opt-in offer will do for you:
It will establish trust, goodwill and reciprocity with your audience.
It will demonstrate you care about your audience and understand their needs.
It will give your audience a no-risk way to get to know you and your business.
If done correctly, it will generate interest and desire for your creative offerings.
How to Figure Out What Kind of IFO to Create
So how the heck do you know what you should create as your lead magnet?
I think of it as a 3-step process:
The first and most important part of the process is to figure out who your ideal buyer/ideal collector/ideal client, or whatever you call this person in your creative field, is. To create a really compelling IFO that gets email sign-ups, you first need to know who you're trying to attract.
Once you know who you want to attract with your IFO, you need to figure out what they struggle with or what they're looking for. Create your IFO for this target audience based on a problem they want to solve or a pleasure they want to gain.
If appropriate (and it usually is), add some personality – add some YOU flavor into your opt-in offer.
Now I know what some of you are thinking, because I hear some variation of it from my creative friends all the time – "but it's fine art/jewelry/photography/underwater basket weaving. There is no pressing problem to provide a solution to. It's a luxury item."
Again, let this be easy. What you're doing with your IFO is creating something valuable and relevant to your target audience. People want things that make them feel good, look good, get to be the hero, get to be the one who "discovered" something unique and interesting and cool. Fine art and other creative offerings fall into the "pleasure they want to gain" category, so don't worry that you need to solve some immediate, hairy, big pressing problem with your free giveaway.
Irresistible Free Offer Ideas for Creative Entrepreneurs
When I'm brainstorming free opt-in offer ideas, I like to break the ideas down into categories. Again, knowing your target audience is super important for getting this right. For example, what does your ideal audience value the most? Is it exclusive/insider access, a peek behind the curtain at your artistic process, special offers and discounts, inspiration, information and advice, free training, your insights on creativity, free shipping?
Another way to think about this is to figure out what people who buy your stuff need related to the thing you sell. For example, jewelry designers might give away a beautifully designed PDF with "10 Must-Know Tips for Cleaning and Storing Your One-of-a-Kind Jewelry," or similar.
Ideas for Fine Artists
If you're trying to build relationships with collectors, share the kind of information that generates interest and desire for your offerings.
Storytelling around your art is a very effective way to do this. We humans respond to stories in a much more visceral way than we do facts and dry information, so an opt-in offer that taps into this dynamic could work well. For example, a video that shows you working in your studio and discussing your creative process, or displaying works in progress while explaining your inspiration for them, or simply telling the story of how you got started.
Think about the questions people ask most often at your shows and openings and create a beautifully designed PDF that answers these questions.
Create a resource guide for collectors. This could be a simple PDF that shares 10 tips about collecting fine art. This works because you're helping your audience with something they already do – collect art – related to what you sell. Bingo! Amp up the curiosity by giving it a compelling name like "The Truth About Collecting Fine Art: What You Absolutely Must Know Before You Buy Your Next Painting." (note from Cory: Christie's & Sotheby's both do high-quality guides like this for auctions)
From the exclusive/insider access category, you could offer an invitation to a private Facebook group where you share works in progress, upcoming show information, and special Facebook-only promotions. The key here is to give away access to a private, invitation-only Facebook group, not your regular Facebook business page.
Alternatively, you could tease getting on your email list by offering subscriber only access to special promotions, along with information about upcoming events and artist appearances, exclusive access to studio previews, and first look at new works.
You could offer a nicely designed gallery & event calendar, delivered digitally. Or go crazy and send a printed version if you have the bandwidth of time and dollars.
To make things really simple, if you have a blog you update regularly-ish, you could simply offer to send your blog posts via email. If you go this route, you want to be sure to package and position it to make it something special, for example, by calling it, "The Insider Club Letter," "Collector's Club Updates," or similar.
If you have illustration or graphic design skills, you could give away a set of free graphics, such as a set of social media icons.
Ideas for Photographers
Here are a few ideas for opt-in offers that will demonstrate you care about your audience and help establish trust, goodwill and reciprocity with them.
If you're a wedding photographer, styling tips for brides to help them look their best on camera on the big day would work well.
If you're a portrait/lifestyle photographer, you could do something similar – think tips and tricks for helping your clients feel comfortable on camera. For example, if you find that your clients often freeze up when being photographed, you could create a nicely designed PDF called "The Shy Person's Guide to Exuding Confidence on Camera."
Offer a checklist of what to bring to a photo shoot, based on the kind of photography you do – how many outfits to bring, what colors photograph best, posing tips, etc. Position and package it with a compelling title like "10 Ways to Look Your Radiant Best on the Day of Your Photo Shoot," or "The Ultimate Photo Shoot Checklist for Brides," or similar.
I see a huge opportunity for photographers here, because I've done exhaustive research of photography websites over the last few months for a project I'm working on, and virtually no one is doing this.
Ideas for Jewelry Designers
Many of the ideas for fine artists and photographers would work just as well for jewelry designers, but here are a few others that could work especially well.
As I mentioned before, you could create a guide called "10 Must-Know Tips for Cleaning and Storing Your One-of-a-Kind Jewelry." This works because it helps your client or customer with something related to what you sell, and demonstrates you care about your audience and understand their needs.
You could offer discounts and other special offers. A lot of makers use this as a free opt-in goodie, so be sure to make yours stand out by positioning it well and creating compelling copy for it. A great example of this is a fashion stylist I came across recently who calls her email list "The Honor Society," and teases signing up for it with the copy, "Thursday Telegrams mean first access, inside scoop & all the stylish secrets." So much better than "sign up to receive discounts and special offers," right?
In the product category, free shipping is another favorite to offer to get people on your list, because we all like free. (And we all know how expensive shipping can be.)
Here's one I really love – how about styling advice? Because if you've ever bought something fabulous then not had a clue about how to wear it/what it goes with/how to match it with what you already own, then you know how frustrating this can be. Simply create a guide to wearing your jewelry and how to integrate it into any wardrobe, and deliver this information via a nicely designed PDF.
Take the idea above up a notch and offer access to private boards on Pinterest that show how to style your jewelry with any kind of wardrobe. You could really go nuts here, showing each piece in your collection and how to wear them in every kind of setting: casual, black-tie, weekend, etc.
Offer photos and insider info about works in progress.
I came up with the 19 ideas here with a couple hours of brainstorming and some good old-fashioned Internet research, and I don't even know your ideal audience. So just think what you could do if you know them well. You're a creative, so I know can come up with dozens of variations on the ideas above. Go nuts!
Bonus Tip: Add some sizzle to these ideas by adding a little bit of copy to the description of your opt-in giveaway that says something like, "plus insider news I only share with my subscribers," or, "plus weekly tips and inspiration I only share with email subscribers," or similar. This little technique will boost the desire for your giveaway.
And there you have it – plenty of ideas to get you started on brainstorming your own irresistible free offer!
Author Bio: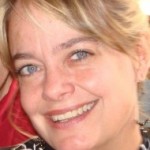 Kimberly Houston is a copywriter who helps photographers, designers, stylists, illustrators, makers, and other creative visionaries and tastemakers stand out online with personality-driven web copy that captivates, connects and converts ideal clients. Visit her website to grab your free copy of The Creative Rebel Guide to Writing an Ideal Client-Attracting About Page.