Whether you've been selling art offline for the length of a career or you've just recently picked up a paintbrush for the first time, if you're here it's because you know that "other people" sell their art online with great success. But perhaps you've created an Etsy shop and haven't seen any sales roll in, or you're utterly bewildered about the entire process of how to sell your art online. We've created this guide to help you get started. All of the blog content referenced here is 100% free, and we recommend taking this advice in conjunction with the workbook and video material in our flagship course, How to Sell Your Art Online.
As you start figuring out how to sell art online, the first step is to set up your artist website. This guide will walk you through the process of setting up an effective artist website: Websites for Artists
But even the fanciest looking website will not be as effective as it could be if you're lacking in certain fundamental sales skills.
What Skills Do I Need to Sell Art Online?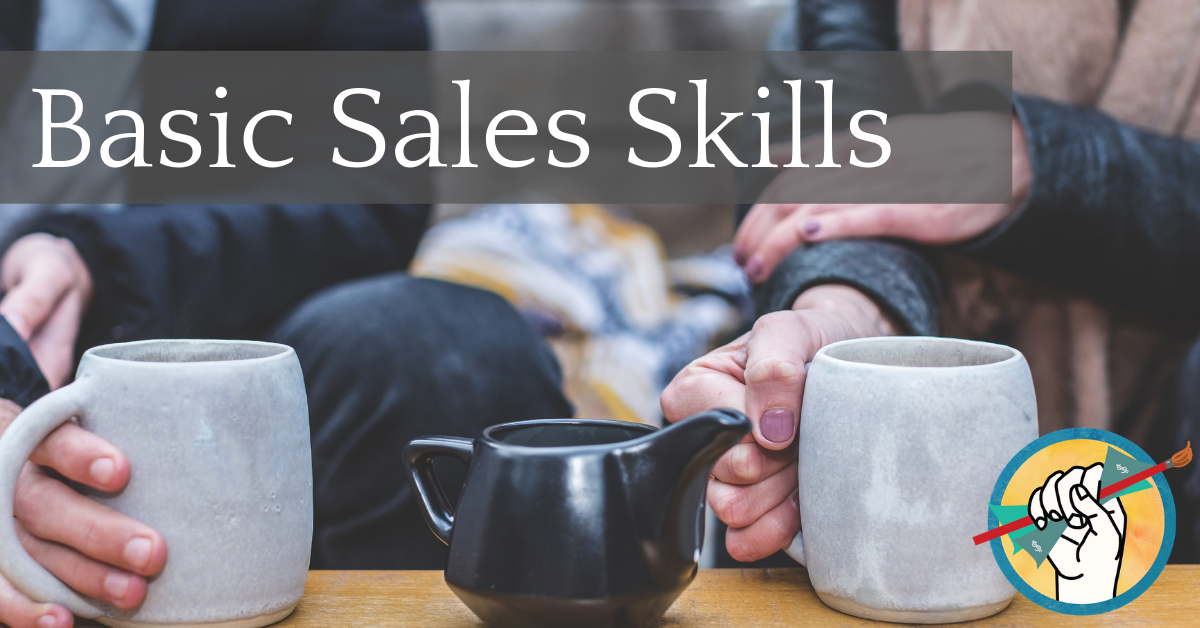 Your Unique Value Proposition Will Help You Sell More Art
Every artist- even the painfully shy and introverted among us- needs to develop a repertoire of basic sales skills. You don't have to turn into a fast-talking car salesman, but you should have an understanding of how to present yourself and your story, because as an artist, YOU are the brand. What makes your art worth buying? Why does your body language matter when selling in person? These skills will serve you both online and in person to help you understand and communicate your value and appear more confident. The first step is to determine what makes your work uniquely valuable: Your Unique Value Proposition. This will aid you greatly in writing a sales page for your website, which can do much of the online selling for you if set up properly. Learn how: How to Write a Killer Sales Page.
How Body Language and Listening Can Help You Sell Art
Have you ever had a conversation with someone else and perceived that they weren't really listening to you at all, but simply waiting for their turn to speak? Would that person ever be able to convince you to purchase something from them, or even take them seriously? This is the core idea behind Active Listening. Active listening is a skill you can develop that will help you to ingratiate yourself to your potential collectors by showing that you care about them, and are interested in their story. It's also an incredibly helpful skill for learning more about who your target audience is, how their mind works, and what they want. Learn the three simple ways to improve your active listening right now: Basic Sales Skills: Active Listening.
Another essential piece of the selling puzzle is mastering confident body language. Why is this so important? Put simply, without body language that conveys your confidence and competence, your customers won't trust you. Here are some easy tips for looking more confident: Seal the Deal with Body Language.
Learn from a Salesman to Sell More Art
If you're new to selling, then sales jargon like "cross-selling" and "turnkey products" are probably foreign terms to you, but the concepts can be incredibly helpful for artists looking to sell their art online. Learn some sales tips you may be missing in this post: 10 Strategies to Improve Your Art Sales. Ingratiating yourself with your customer is necessary for developing strong relationships that will keep your collectors coming back to you. Learn more about the best ways to ingratiate yourself with your customer in this post: What Artists Can Learn From a Door-to-Door Salesman.
How to Sell Art Online by Blogging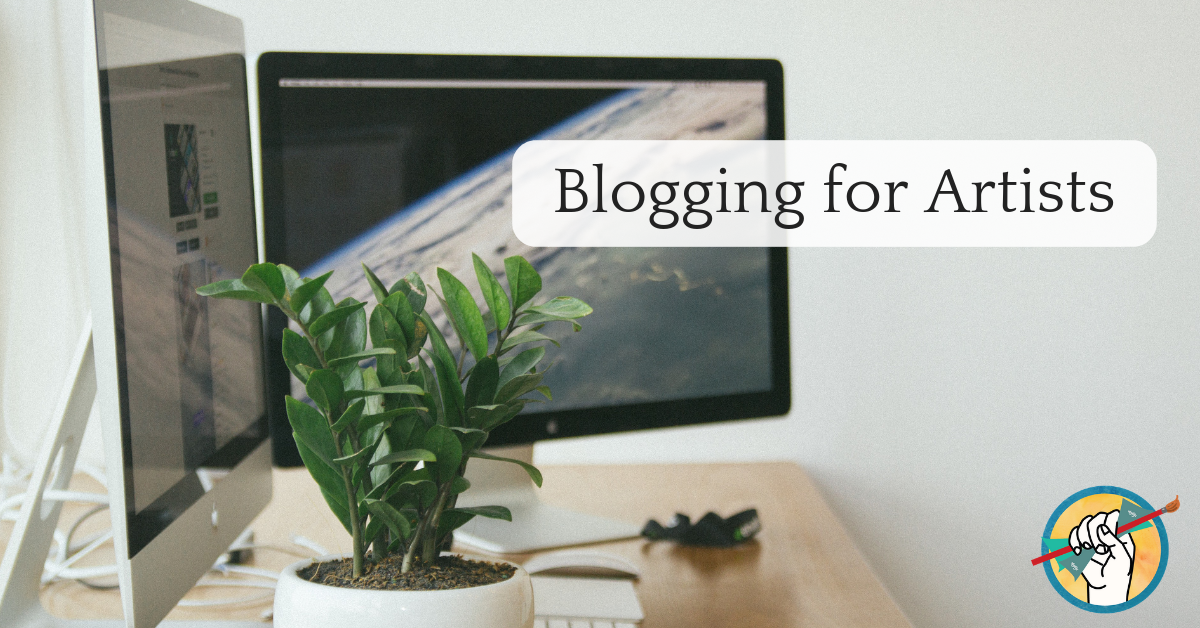 Once your website is live, you may choose to pursue blogging as a way of keeping your collectors engaged as well as driving traffic to your site (guest blogging is a great way to increase your traffic.) Your blog should be a part of your main website; if your blog is on a separate site, you'll want to merge the two. Here's how: How to Merge Your Art Blog and Your Website (And Why You Should). But what should you write about? The topics artists should blog about can be broken down into four basic categories: your art, your shows, your life, and things that interest you. Read more here: What Should Artists Blog About?
Blogging Mistakes Artists Should Avoid
If you've got some interesting things to say about your art, you should be blogging. But as you're writing, make sure you're not making some rudimentary mistakes that will render your blog less effective. Chief among these mistakes are bland content and inconsistency. To find out what the other 3 mistakes are, and how to avoid them, read The 5 Biggest Mistakes That Artists Make on Their Blog and How You Can Avoid Them. 
What Should Artists Blog About?
As you blog, think about what you're communicating, and to whom. Many artists get caught in the trap of blogging about the technical aspects of their work- a little of this is fine, and allows a peek behind the curtain. Collectors love well-documented work-in-progress posts. However, consider whether the target audience of your blog is other artists and/or art students, or your collectors. Infuse your blog with your passion for your work and your message: How to Create an Art Blog That Makes Art Collectors Swoon. For more inspiration, take a look at 7 Inspiring Artists Who Blog.
How to Be More Productive and Sell More Art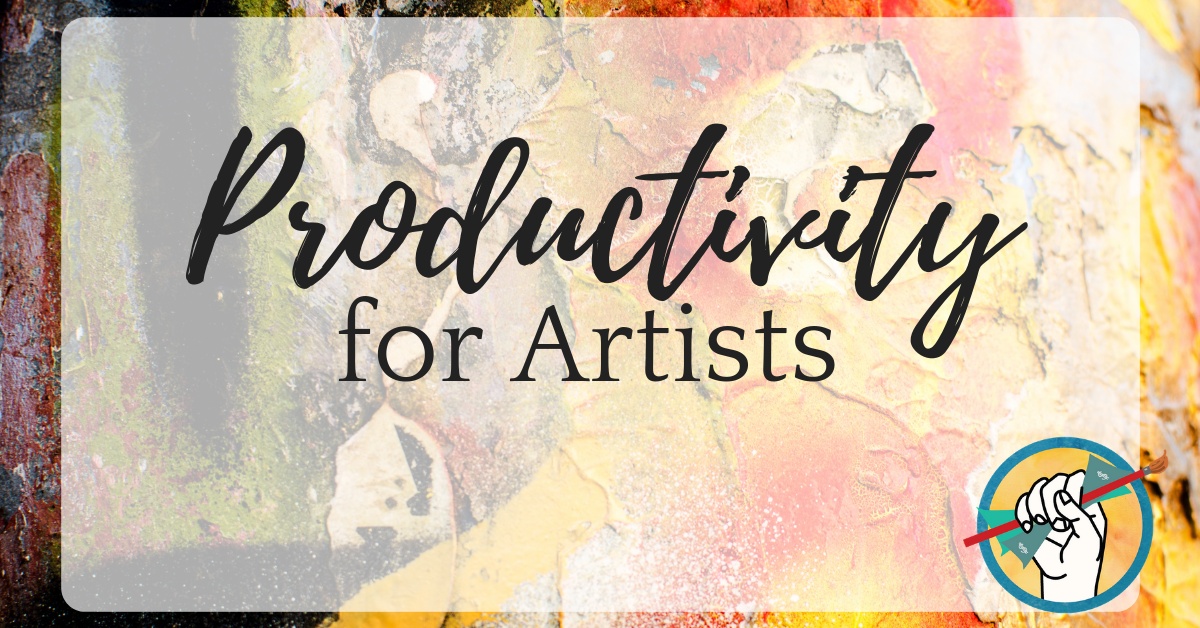 What does productivity look like for an artist? Aren't artists supposed to just follow their muse and create work when inspiration strikes? Won't a set schedule stifle creativity?
We don't think so. We're here to bust those productivity myths and provide you with tips and ideas from real working artists for how to be more productive in your art practice and your business.  Start here, with 13 Ways to Be a More Productive Artist.
Time Management for Artists
When you're a working artist, you may reach the end of the day feeling frustrated with how much you were unable to accomplish despite a full day of busy work. How can you feel more satisfied at the end of the day? We have some ideas+: How to Feel More Satisfied at the End of Your Day. As you pursue better productivity, try these tools: Best Time Management Apps for Artists and Why You Should Plan Your Projects in Advance.
Need more practical productivity tips you can try right now? Many, many successful creatives swear by time blocking: Artists Can Get More Done With Time Blocking. More proven methods of increasing productivity include establishing a daily art habit and taking part in an art challenge.
Perhaps you work a day job, and your greatest challenge is simply finding the time to create art. It's not impossible! Read our ideas: How to Make Time for Art (When You Really Don't Have Time) and How to Stay on Track with Goals.