During the month of January we're going to be doing an overview of some basic sales skills every professional artist needs to master. Because like it or not, if you hope to make a living from your art, you're going to need to know how to sell it.
What exactly is it you're selling, though? Is it just the physical painting, print or sculpture? Or is it something a little more abstract?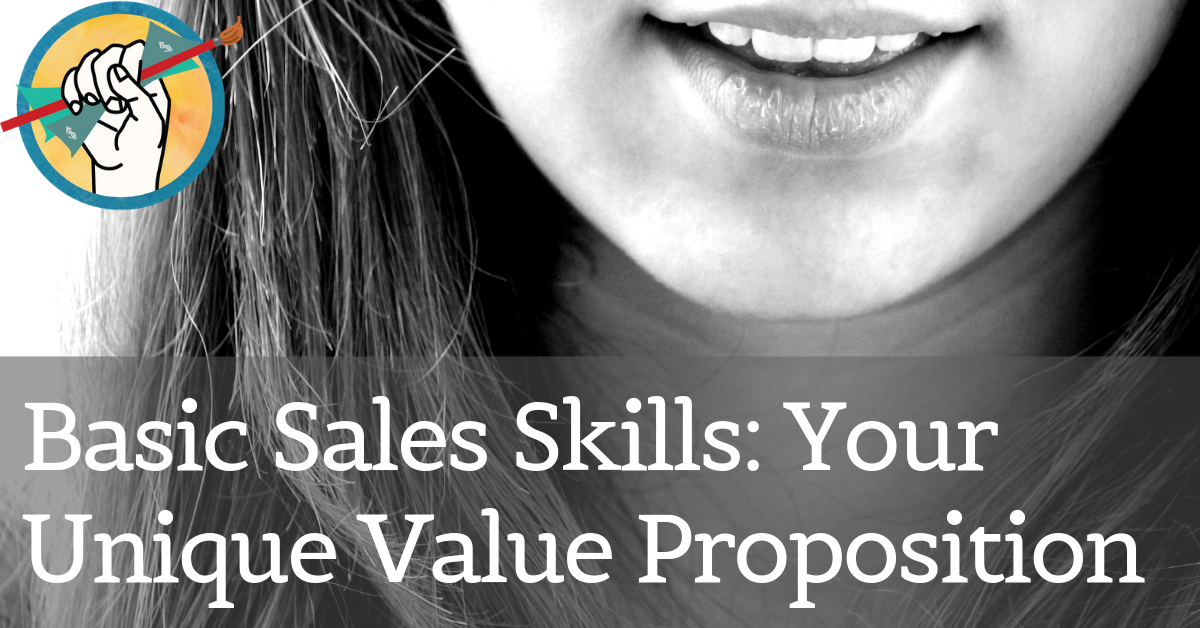 What is a Unique Value Proposition?
Every item that you purchase comes with a value proposition. Ann Rea, who made a six-figure income during her first year in business, explains it this way:
"Being able to define and evaluate what unique value you offer to a particular market."
Ann Rea is known for painting vineyards. Her unique selling proposition is the unique celebration of the beauty of wine country in an authentic way, as appreciated particularly by enthusiasts of both wine and art.
The secret, for Ann Rea, is color inspired by natural light. She has selected a very specific demographic which defines her market.
Do I Really Have to Limit Myself to One Thing?
A common reaction to the idea of a unique value proposition is this:
"I can't stand the thought of limiting my art!"
But this couldn't be further from the truth. Rather, a unique voice with an identifiable look and feel is a basic requirement for a successful art career. If a collector can't glance at your work and immediately tell who made it, you may have a problem. Let's consider a famous example of a unique value proposition: Andy Warhol. Why was Warhol so successful?
Andy Warhol was successful due to his strong, uniquely recognizable voice in conjunction with a very specific strategy: celebrating celebrities. He made portraits of celebrity icons and was a master of PR.
How Do I Figure Out My Unique Value Proposition?
Figuring out your unique value proposition is a process that requires you to explore several questions about yourself, your art, and especially about your collectors.
Ask yourself:
What is unique about your art?
Why should anyone care?
Who are you trying to reach with your art?
Why will someone buy your art? (Is it to fill an emotional need? To make a statement? Something else?)
Ultimately, your unique value proposition is a combination of what you create and what your collectors get out of it. Following this formula, Ann Rea creates unique paintings of vineyards which provide a beautiful and authentic celebration of winemaking for wine and art lovers. You can work through the bulleted questions above until you've got an answer that feels authentic to you and your work, and that can really help you sell your art to the people who want it.
Want to learn more?
Listen to our entire conversation with Ann Rea, with a much more in-depth discussion of how she made six figures during her first year in business.
Take a deep dive into discovering your uniquity with How to Sell Your Art Online 101.
For more on sales skills, brush up on your active listening, and check out 10 strategies to improve your art sales.