This is a quote from one of my very favorite plays – "The Shape of Things," by Neil Labute. The entire play (and the movie) is a takedown of shallowness and shock art.
"Anybody can be provocative or shocking. Stand up in class and take a piss. Paint yourself blue and run naked through a church screaming out the names of people you've slept with. Is that Art, or did you just forget to take your Ritalin?"
The character Adam screams this at his girlfriend after he finds out about the subject of her MFA thesis.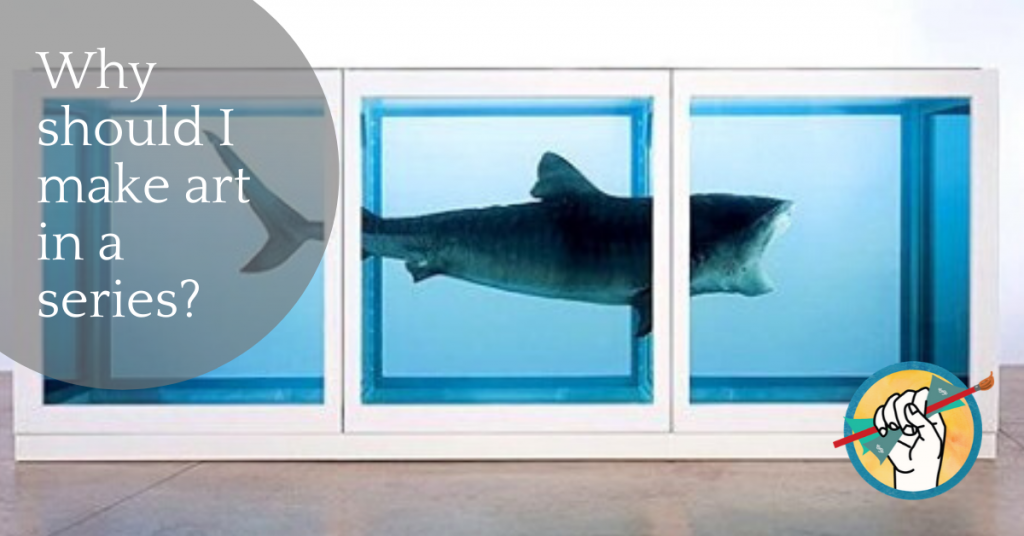 I'm not a big fan of shock art. It's always seemed a little juvenile to me. The great thing about shocking art, however, is that it gets people's attention when nothing else will. Whether the artist is making a statement about the corruption of religion, about genocide in Darfur, or simply about American pop culture, art has the ability to slap people in the face and wake them up, lull them into a sense of peace and tranquility, or inspire them to take up arms and march to war.
One thing you will notice about many best-selling artists: they have something to say. Look at this thing: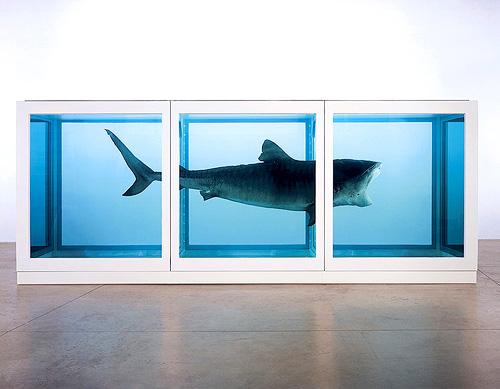 I'm not saying that you need to go have a great white shark killed and preserved in order to be successful as an artist. Obviously that's not true. Now, the truth of the matter is that on top of Hirst having something to say, he also had the help of art world heavyweights like Charles Saatchi to make him famous. He also has a bunch of employees, and a certain amount of business acumen.
Even if your art is nothing like Hirst's, you can still learn from his business savvy and from this fact: he also works in series.
Working in a Series
If you create a collection of pieces of art that have a common theme, this is working in a series. Your theme might be based around any of the following ideas:
Color and texture (like Chris Henry)
Political agendas
A particular subject
Death (like Hirst's shark, cows, pigs, and flies)
Explorations of gender roles in nature (like Gwenn Seemel's Crime Against Nature series)
Messages of positivity and joy (like Kelly Rae Roberts)
Most financially successful artists release new art in a series. The benefits of working in a series are:
You think deeply about the subject, which makes for better art;
You create more pieces, which means you have more to sell, and alternates if someone wants a piece that's already sold;
You create a body of work that journalists and bloggers can use to craft stories about you and your work.
From a marketing standpoint, working in a series is a huge plus. You can send different pictures to different people to tell different parts of the story. The deep thought that you put into the series gives you a chance to consider what the most effective message might be.
If you visit the Crime Against Nature category on Gwenn Seemel's blog, you can see more than two years of blog posts documenting:
How the series came about
"I always assumed that I would have children one day. It wasn't something that I felt strongly about one way or the other: I just thought it was something I would do.
[…]
For all my investigating and exploring, I still couldn't control whether or not I can have children, but I could decide to have a children's book instead. So I did. Crime Against Nature is this book and it's also a series that I sometimes exhibit as a version of the text that viewers can wander through as they read. Whatever the format, book or show, Crime Against Nature is meant for the kid in all of us: the person who hasn't yet felt the pressure to conform, the one who still sees the infinite possibilities of being."
How she raised money for it
studies that act as teasers for the series
Progress reports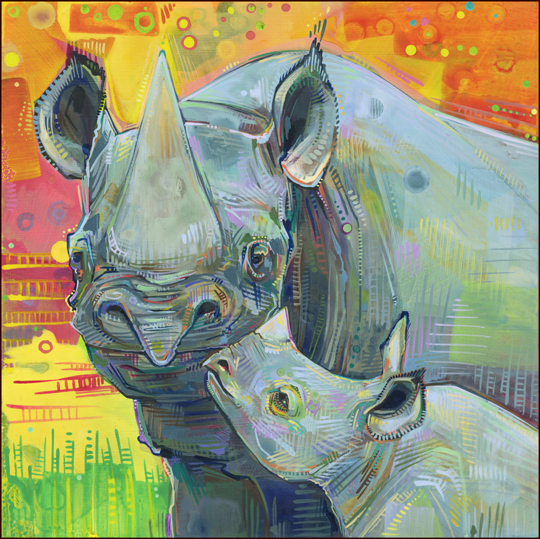 and news on the success of the series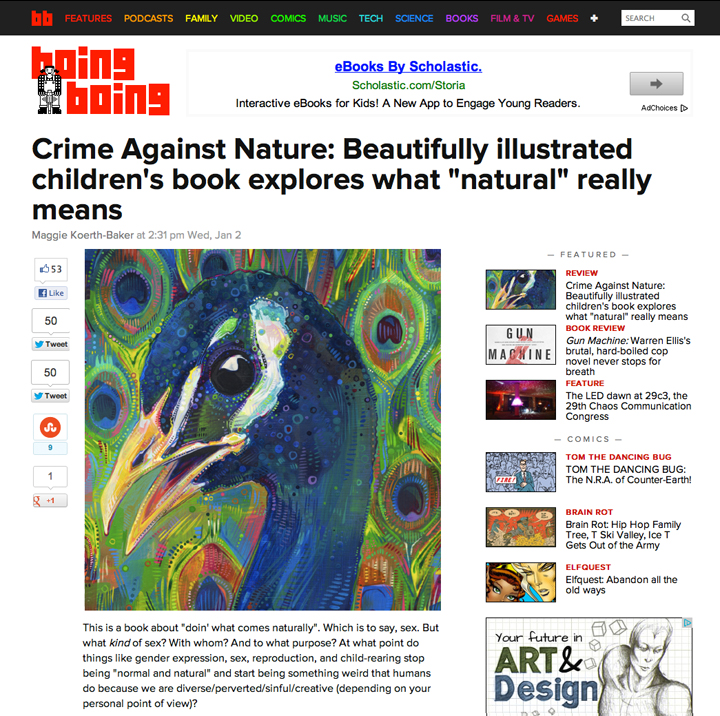 Gwenn's a pro at what she does, and she also has a book about marketing art.
Hopefully by now you can see that putting your passion into your art, with an eye toward how you will communicate your ideas in the future, is a powerful way of communicating your ideas.
I mentioned in my previous post that this year's teaching is going to center around helping artists get clear on the principles of good marketing – finding your target collectors and reaching them on an emotional level. This is the second post in that series.