This week's featured Association member is Daisy Faith.
TAA: How would you describe your art to your ideal collector?
Daisy: My art is colorful, joyful and whimsical. I love painting animals with flower crowns that make you smile, colorful beach scapes and I'm happy to take on commissions for collectors who have a sense of eclecticism and humor.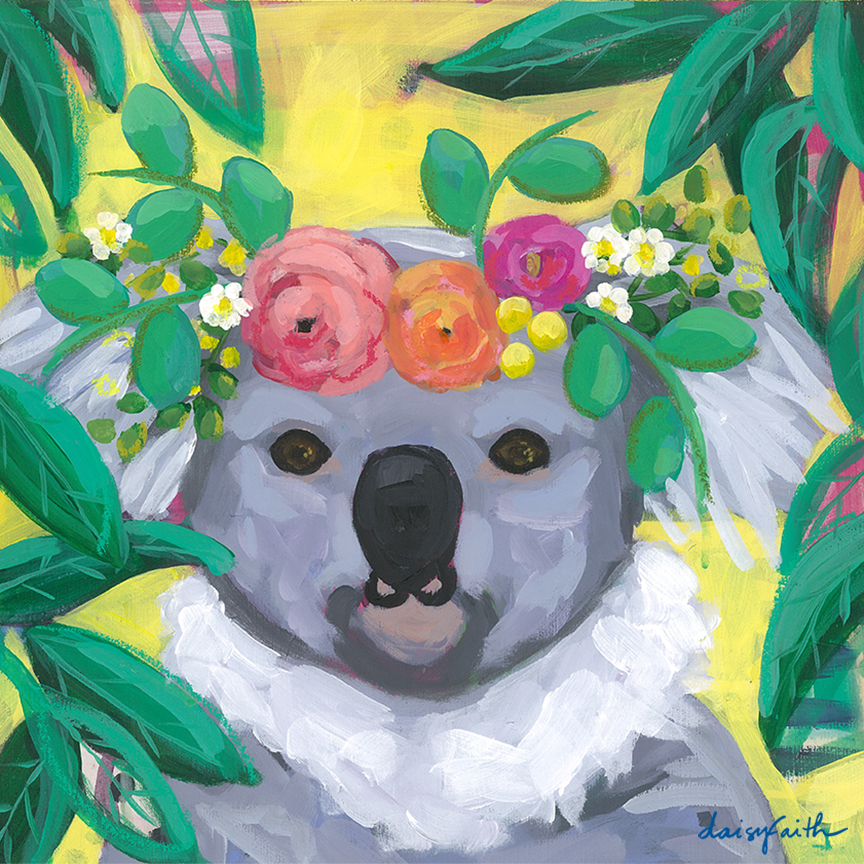 "Zoe Kravitz", Daisy Faith
TAA: What motivates you during slow seasons?
Daisy: I'm always working so I don't know if anything is ever slow. If I'm not busy selling I'm busy planning and scheming up new ideas and concepts.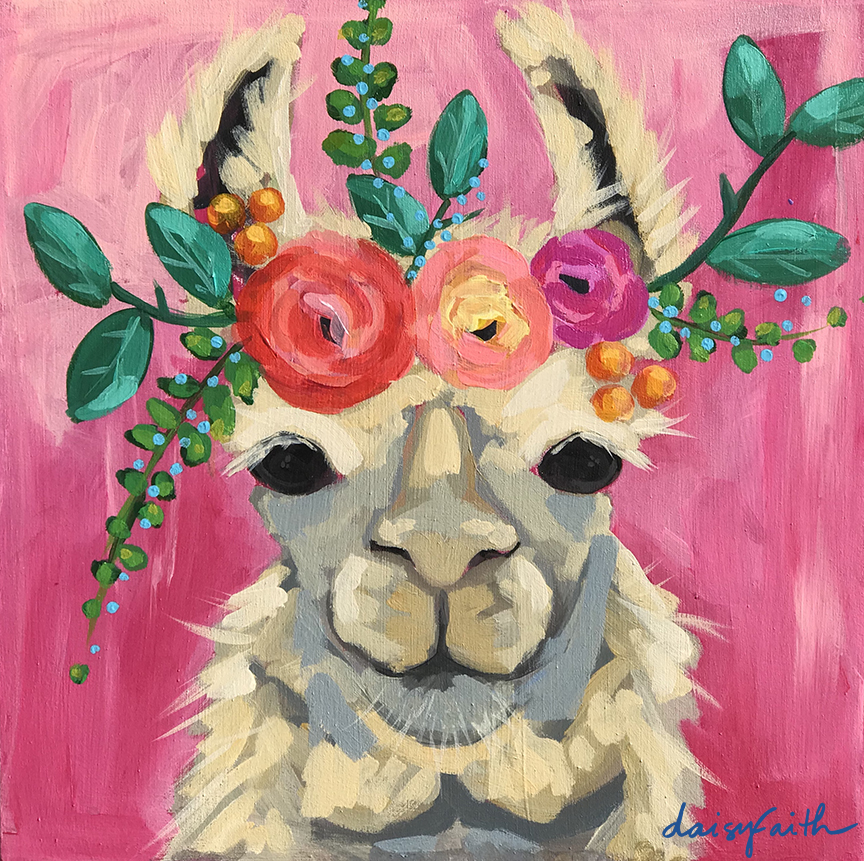 "Lisa Kudrow", Daisy Faith
TAA: How did you settle on your current way of working?
Daisy: I think it's just been a process. I was trained to paint photo realistically in college so it's been a constant un-learning and testing styles since then to come up with something I like. I think the constant is colorful and joyful paintings that are fun to create.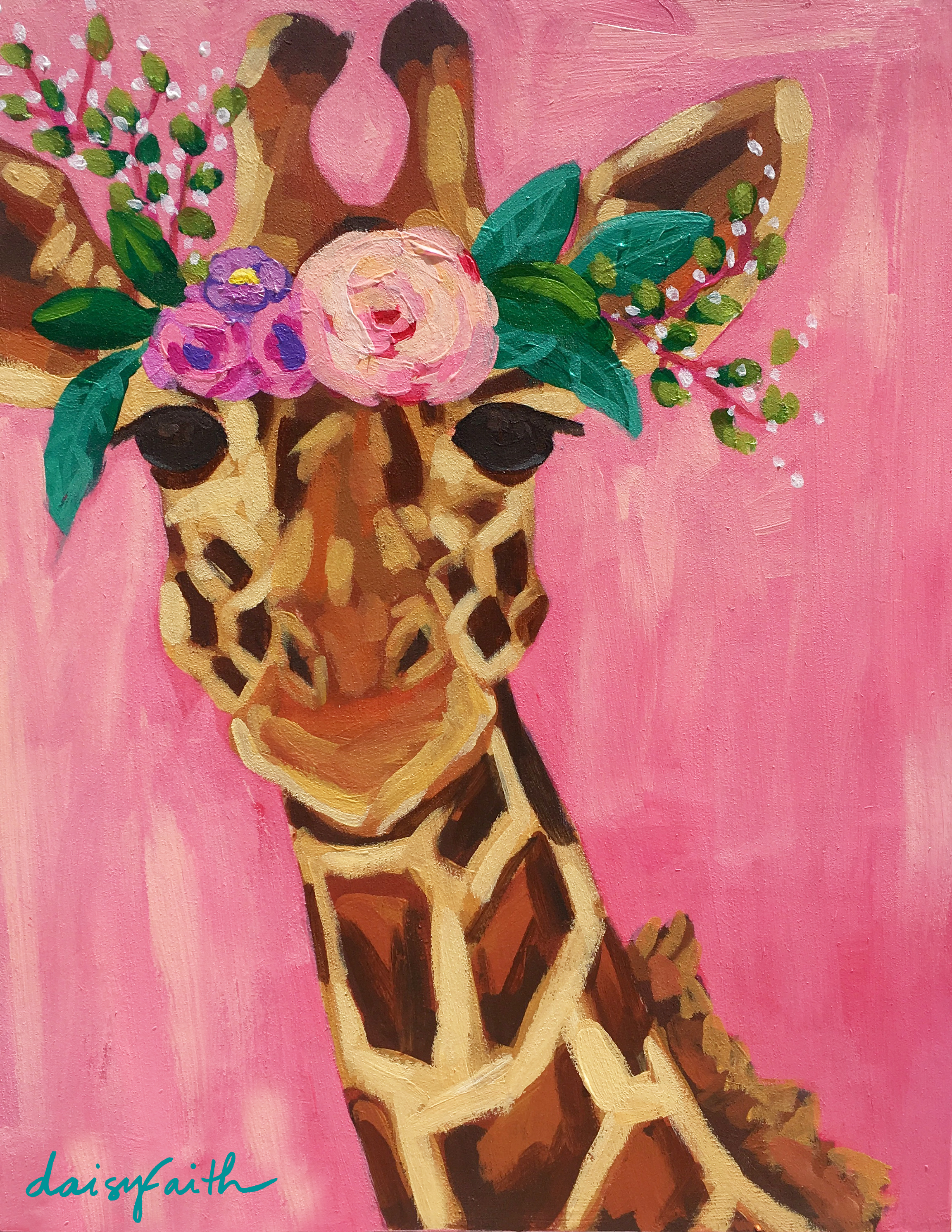 "Amy Adams", Daisy Faith
TAA: What is one mistake you've learned an important lesson from in your business?
Daisy: I think not starting on social media earlier and not trusting my talent. I feel like I wasted some time but in retrospect I do have a lot of other experience in other areas that I bring to my art so it's never wasted. Also, no focusing enough on one thing like a subject matter.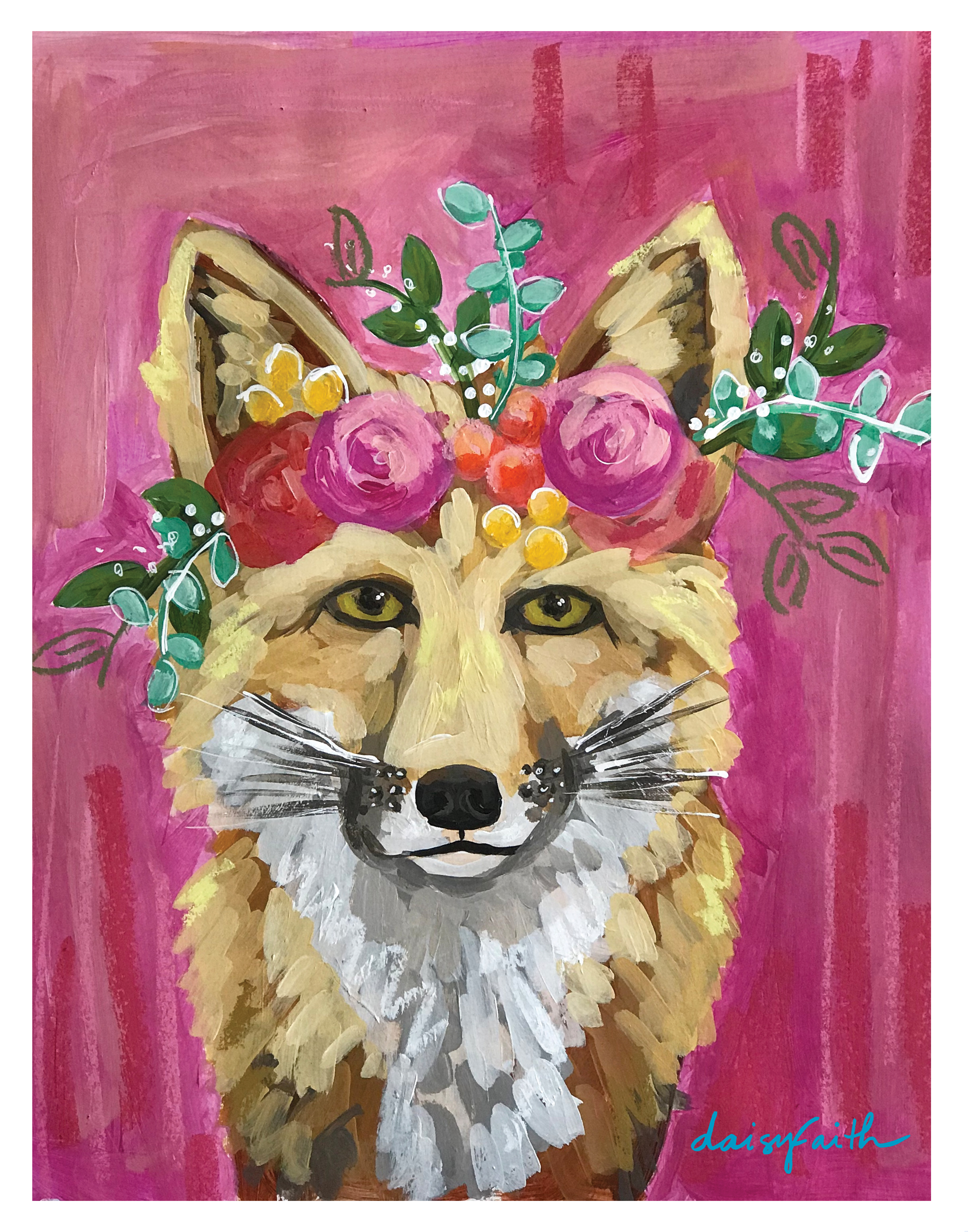 "Blake Lively", Daisy Faith
TAA: What was your greatest success from the past year?
Daisy: I run a very successful paint and sip businesses so that's been a joy to watch grow. With my personal painting business I've had tremendous growth in connected with my audience and selling pieces online.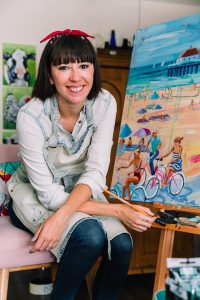 Hi, I'm Daisy! Painter, color lover and striped shirt collector!
I didn't always own a paint and sip business and sell my paintings. In fact for ten years I pursued a career in Hollywood as an actor. I made it onto the boob tube a few times and it was AWESOME… until it wasn't enough anymore. I wanted to change my life but the problem was I had graduated college well over a decade ago and had never really used my degree in Interior Design or Art professionally. 
I was a thirty-something unemployed former actor with no marketable skills. And then a lightbulb went off!  What if my lifelong hobby of painting could somehow become a job?  I'd always had a dream of being a successful painter but somehow in my weird brain pursuing an acting career in Hollywood seemed more realistic. I was delusional!
So 3 years ago I started working at the local paint and sip studio as a teacher which made me fall in love with teaching others how to get their creative juices flowing. As of now I can proudly say that I've been the owner, operator and lead teacher for over a year now. Today you can find me creating in my Redondo Beach studio with my cutie red beagle pup and enjoying a cup of hot tea (even on warm day) dreaming of color, stripes and all things beachy.

See more of Daisy's work here: http://daisyfaithart.com