This week's featured Association member is Taylor Ann.
TAA: How would you describe your art to your ideal collector?
Taylor: My work is the representation of what we, at times, forget about. The life we share our planet with. The variety of animals that is on this blue planet is truly amazing. All wildlife we can and should learn from. The creatures that are my subjects show us the fragility of life, the beauty that is across the globe, and the reminder that conservation benefits all of us. It's no secret that the world is fragile and our decisions with things affect everything over time. It's time to stop and remind ourselves that change is possible. It starts with a whisper of urgency and grows to a scream. My way of creating that scream is by visually showing you what all is at risk of disappearing for good. After all, this is the only planet we got.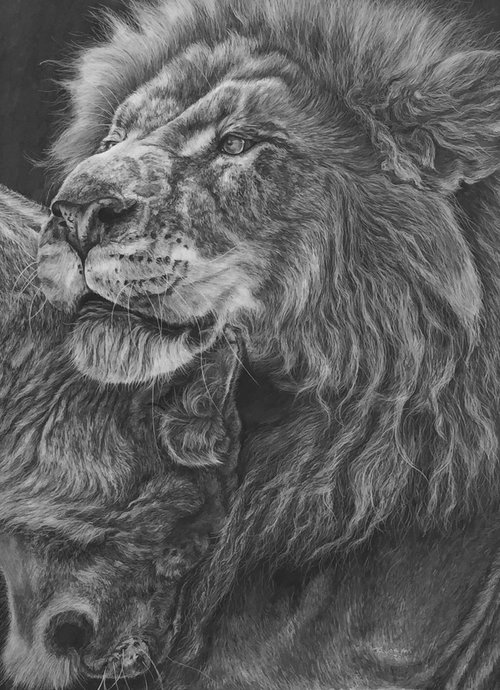 TAA: What motivates you during slow seasons?
Taylor: Slow seasons are a great time for me to experiment. This could be in forms of a new subject, new composition, or new mediums. Some of my best discoveries of myself have happened during the slow season. To say I don't get in a negative mindset would be a lie. I have many moments of feeling like a failure because I am experiencing a slow time in my career. When those shadows approach, I remind myself how much I loved creating as a child. How that helped me push past difficult times, express myself without using words, as well as realizing my truth. Sometimes, it takes some effort but in the end I come out stronger.
TAA: How did you settle on your current way of working? (How did you narrow your focus?)
Taylor: It took me a while to figure out my path. Even longer to realize that it will most likely change as time goes on. When I set a schedule for myself is when I really start to flourish. I made a calendar of the week with each day dedicated to a specific task. Allowing for other options. For example, if I had to prepare for a show, I would allow some more time to finish the series on typical marketing days. For me, listening to podcast is helpful for focus as well as lo fi hip hop (mellow beats). I also put a reminder that there will be days when I can't stick to that schedule, and that's okay too.
In regards to working on my craft, I experimented with other styles off and on. I've always had a love and appreciation for high detail in art. When I focused more on taking my time with this detail, I really felt that artistic groove take hold in each project.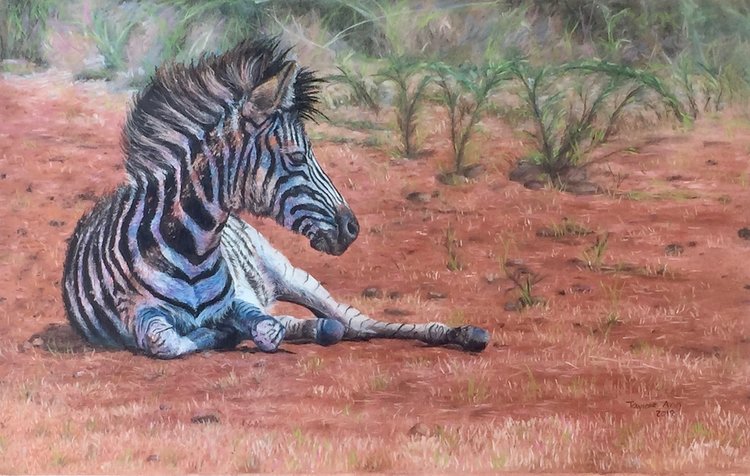 TAA: What is one mistake you've learned an important lesson from in your business?
Taylor: Take the money up front! You make this mistake one time. Especially when this comes to commissions. Just because you are doing a piece for a friend or family member doesn't mean they shouldn't pay you up front. That phrase "I'll get you back soon" never leaves my mind, mainly because they never did "get me back". This mistake was made early on. I am grateful it only took one time.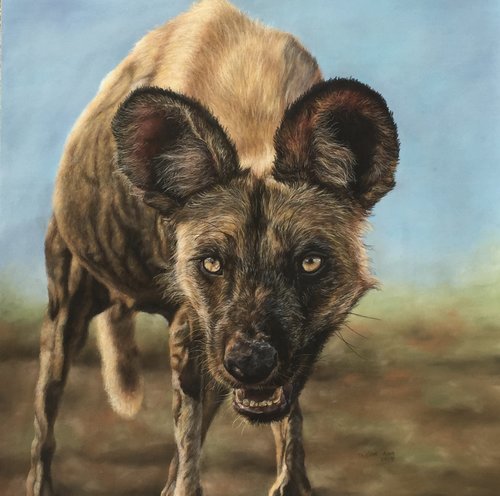 TAA: What was your greatest success from the past year?
Taylor: 2018 has been a very difficult year for me, personally. Too much loss through the year with battles to fight in between. Through all of it, as simple as it sounds, my greatest success was I didn't let all of those hard times defeat me. I licked my wounds, felt the pain, cried a lot, cursed every minute, and allowed for the rest needed to heal me so I could continue. I made a promise to myself many years ago, I will not let trauma or difficult times destroy me. I will pause to heal and process. But I will not just stop doing what I want because life is far too short to throw in the towel.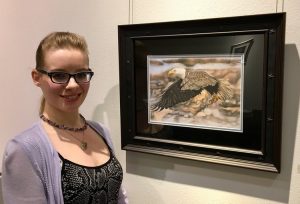 Taylor was born in January of 1989 in Warren, MI. In 1995, she moved out to Las Vegas, NV with her mother. The discovery of art lined up with her discovery of wildlife in many ways. Over time, she started researching ways to put her love of wildlife art to work with helping wildlife conservation.
As of April 2013, she has had the honor of working with Safe Haven Wildlife Sanctuary in Imlay, NV. Wildlife protection is extremely important in her work and being able to be involved with an organization that saves neglected and abused animals is a true honor. There are currently pieces displayed on site at Safe Haven. Pieces have sold to supporters of their cause since April of 2013. In the spring of 2015, she also partnered with WildCat Ridge Sanctuary to also help support their residents with her work. See more of Taylor's work at http://wildlifeartbytaylor.com