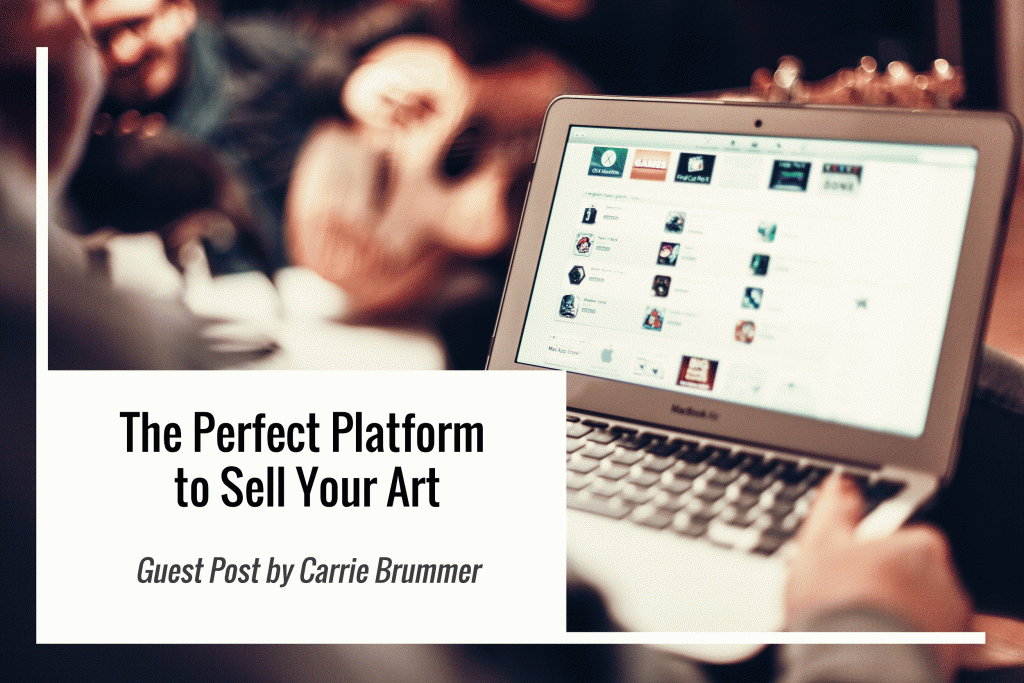 Today there are countless resources for artists seeking to develop an online presence to promote the sale of their art. Should I sell my art on Etsy? What about Shopify? Fine Art America? Saatchi? What about my own website? So, how do we possibly choose?
I have tough love for you today. Are you ready? The truth: it doesn't matter which platform you use. In fact, many of you use this question and the endless research you do to avoid a much greater fear: what if I can't sell my art?
I am part of several business based online art groups. In one, someone shared the frustration that despite two attempts of creating a storefront, she had zero sales. It got me thinking: how much responsibility do we place on our platform for our sales? And I've realized, myself included, too much. Because our platforms don't generate sales: we do.
I know what it means to be an endless researcher: I am one. Which email provider should I use? How should I host my tutorials? Where should I post and sell my art? I wish had known the answer earlier: experiment. Pick one. Try it out. Stick with it. After a while you may decide it's clunky, or that you need a better check out process. Then guess what? You can try another. The important thing is to get started and choose one. Because here is another truth:
We worry about the platform because we want to be "found." The artist myth of being discovered has extended to the internet.
Do you know how most artists are "found?" By doing a whole lot of work! They promote their art, they make partnerships with the right people, and they spend time engaging with potential collectors. Artists who sell are doing this while the rest of us jump around from platform to platform because we "just aren't getting any sales."
There are, of course, considerations we should factor in when choosing a platform and here are some of them:
How much money are you willing to invest?
Having someone build your website, or knowing the monthly fees from something like a Shopify store are important to note. If you want to bootstrap your growth, using payment systems/platforms like Gumroad, Stripe, or Etsy can save you a bit of money.
Can you build your own website?
If you can, and it's not going to take you forever and a day to set this up, owning your web property is the best way to go. But this means knowing how to set up shop carts, checkout systems, as well as how to best display your art. Are you willing to learn all of this and take that time from your art?
What's easiest for you to get started?
A lot of artists give up because after doing all the research (and you can spend months on it, I know) you are tired, overwhelmed, and still without an online artist shop. What can you do that will get you set up and started in one day? In one week? Be practical and honest with yourself. What kind of time commitment is actually sustainable for you?
What's easiest for your collectors?
Artists often forget this key point: we are serving potential and current collectors. Our job is to make them happy. This includes buying and checkout experience, how you ship and package your art, and how you follow up with them after the purchase is made. What systems will be less confusing and easier for them to use?
Can you collect customer emails?
You want to have access to the email address of collectors to reach out again and offer them more value to create repeat collectors. What system easily pairs up with your email provider? Mailchimp has a free mail provider offering. Or, you could use something like Patreon that builds in communication with crowdfunding commitments. I use Convertkit and like it, but see above: How much money are you willing to invest?
Does your branding match well with your platform?
Can you alter the platform or use it in a way that complements the style of art you create? Branding is a one way to build trust and authority so collectors trust you enough to buy art from a "stranger" online. However, don't let this stop you from setting up a shop. This is a factor to consider later on when you are making a regular income. It's more important to set up a shop!
Using these questions ask yourself: what feels easy and good to you? Start small and build. If you know nothing about building websites, choose a platform that can act as a portfolio space for you. Of, if money is a concern, which platform requires the least amount of upfront investment?
You are not permanently committed to any platform you choose. Just as our art evolves, so can our platform, so can our entire online presence! As your income increases and you work with your collectors, the factors that influence you will ebb and flow in priority. Too many artists switch too soon because they are concerned about being "visible." Know what would garner greater visibility? Making and sharing more art.
That hope and dream of being discovered can cloud our judgment when it comes to questions like this one. Choosing a platform isn't about being found. And if that's your focus it's time to change your priority: focus on your past, current and potential future clients: how can you best serve them?
Platforms promote themselves based on this discovery myth but they don't promote your art. Neither does social media, nor your website, nor your blog. They don't promote your art: YOU do. And not a single platform can change that.
BIO: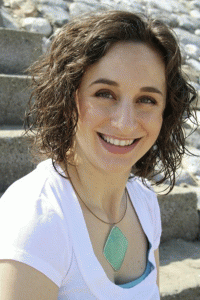 Carrie Brummer is an artist, educator and entrepreneur all wrapped into someone who loves traveling, eats way too much dark chocolate and just recently moved to Canada from Muscat, Oman.
Carrie believes engaging with our creative interests makes us happier, healthier, more fulfilled human beings. She created her community www.ArtistStrong.com to help everyone honor their desire to be creative. Cultivate your creativity by joining her free 10-day art challenge www.SoulbrushSessions.com.