Does this conversation sound familiar?
Potential Buyer: "I love your art! How much is it?"
Artist: "Thank you. It's $$."
Potential Buyer: "Oh gosh, I wish I could afford that. Do you have a something that's less expensive? I'd love a print."
You may have experienced something similar at an exhibit or art fair, and wondered how you could get your art into the hands of more people. Some of your potential buyers may not have the budget to invest in an original, but that shouldn't stop them from collecting your work in other mediums. Consider diversifying your audience and products by offering different ways that a customer can invest in your art. We recently learned about Printful, a custom print on demand and drop-ship service based in California that could help.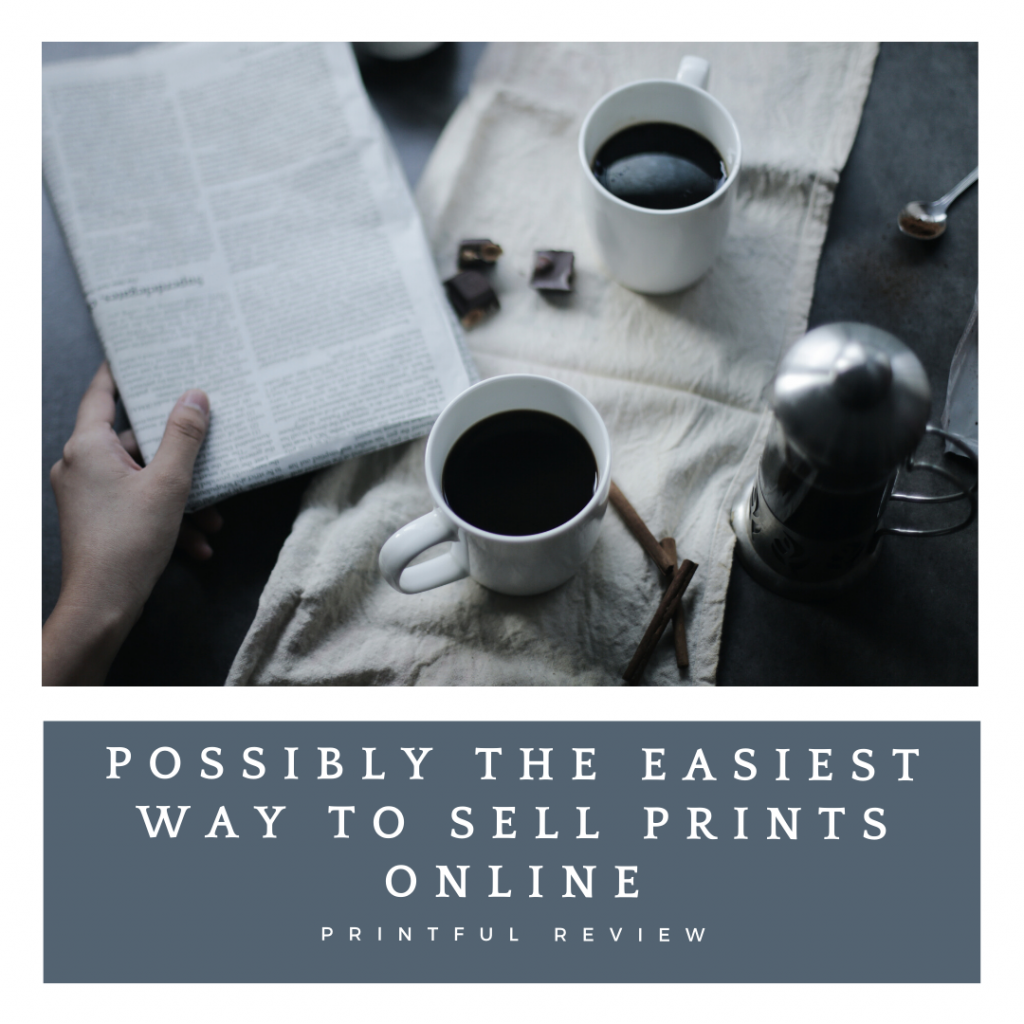 Differences Between Printful & Other POD Sites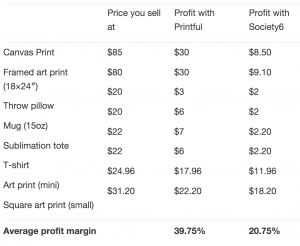 You may already be familiar with the plethora of print on demand, or POD, sites available on the web such as Society6 and Fine Art America. You can see our Ultimate Guide to Print on Demand services here.
The basic premise is that by signing up with one of these services, you're given some online real estate where you can upload your artwork with the hopes of getting noticed by potential buyers. Once you sell a piece, the POD service will print your art off for you on canvas or on a number of mediums (think cell phone cases and tote bags), and you get the full value or a cut of the price paid.
There's nothing terribly wrong with using a third-party site to sell your art, in theory, but if you've been around The Abundant Artist long enough you know we're all about empowering artists to create their own website first and foremost. Printful seems to be on the same page, encouraging sellers to go the extra mile to set up their own site for a better profit margin than you'd get with a service like Society6 (although still pretty comparable to Fine Art America or Saatchi). You can read more about how Printful compares itself to the competition here.
Why Printful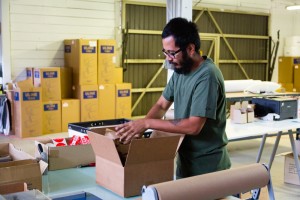 I dig Printful for a number of reasons. There are no minimum orders, you can get 20-percent off sample orders so you can gauge quality before you buy, it's easy to use, and they integrate with Shopify, Magento and WooCommerce stores (or you can use their API to integrate with your own system). This integration means you won't have to mess with manual orders. There's also no set-up fee. You can also rely on the quality of the final product; Printful uses top-of-the-line printers, museum-quality paper, and give you options to choose from such as high-quality Alternative Apparel or budget-friendly brands like Gildan if you're printing a t-shirt.
Printful's inventory of products include everything from t-shirts and totes to canvas printing and framing posters. While they don't have a high quantity of items, the products and services they do provide seem thoughtfully curated and they're obviously advocates for their community, even offering advice on how to price your items for the best profit. Printful is particularly transparent about their process and have created a number of videos to give you a glimpse into their operations. Watch how they print a digital art file and prepare a framed canvas for shipping.
CASE STUDY: Creative Action Network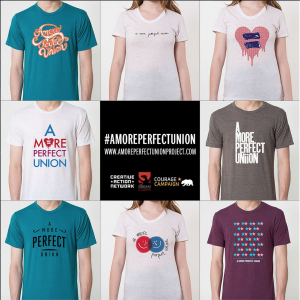 To gauge the feasibility of Printful from a real user's perspective, I reached out to Aaron Perry-Zucker, the co-founder and Chief Creative Office of Creative Action Network. Creative Action Network partners with artists and designers who can upload their art to the site and develop them into print, apparel and other products, selling them through their online store to support social causes. You can see why they rely pretty heavily on Printful to help run their daily operations. Learn more about contributing to one of their campaigns here. 
When they started their business, Creative Action Network needed a way to print posters on demand other than using a bunch of printers in their studio. The process they were relying on was tedious, unsustainable, and unscalable. As part of the tech scene around San Francisco, Aaron knew about Printful and the print on demand technology they were developing and decided to give it a try. By pairing Printful and e-commerce platform, Shopify, Creative Action Network now has the ability to outsource and automate many of the more manual fulfillment duties they were trying to manage themselves. "Instantly, our numbers shot up ten-fold across the board. It was a game changer for us," Aaron told us. "We have interesting niche needs that they have been great to accommodate."
Aaron and his team have automated the process to the point that their sophisticated system can automatically open up a new product once it's uploaded to the site according to a set template using Shopify, sync it up with Printful, and once orders start rolling in, can let the artist know when it's live.
Aaron gets some artists are hesitant to use a POD service, but has a good perspective on why it's a good way to go: "I know artists that create and their work never leaves their bedroom. But unless you spend some sort of effort, having people buy it requires some work for their to be any potential of money-making."
Some skeptics would compare a Printful to a service such as CafePress but Aaron disagrees. "I've found that there's more control on Printful's interface versus a CafePress. The quality control is there, and it's a better tool overall for designs and commerce integration," he says. "They're a small team, which means you can always talk to someone and get a personalized solution versus working with a big, faceless company. They're also a startup so they get what entrepreneurs and other start-up companies are going through."
Bottom Line 
If you're looking for a print on demand service that can provide top quality goods and shipping, personalized solutions, and customer support, Printful's your best bet.
Have you used Printful or a similar POD service? What did you like or dislike about the process? Leave your comments below! We look forward to hearing from you.