Two of the most important skills an artist needs to develop are how to describe themselves and how to describe their art. These skills are put on full display when the task at hand is writing a grant or residency proposal. Grants are part of the diversified income streams that make up a healthy art career. Residencies provide time away and in some cases, specialized equipment, to test new ideas and create new bodies of work. For those artists who have not made the leap to full-time creative, these two supports are even more crucial.
The main reason artists get stopped is money. I know this from personal experience in my life. As an artist who lives in one of the most expensive cities in the country, I am not ready to quit my day job yet! Grants and residencies have allowed me to pursue new series and garner new skills. I want to make sure you have the time and support for
your art. Let's talk about how to effectively incorporate grants and residencies into your art career and write winning proposals.
This article will teach you:
– How to search for opportunities;
– Which documents you need to apply for grants and residencies;
– Strategies to write a compelling application;
– How to develop realistic budgets;
– Tips and tricks to tackle rejection and keep a winning mindset, and
– How to celebrate your wins and use them to garner other opportunities!
In order to apply for most opportunities, you need the following:
– The names, addresses, phones, and emails of three references
– Artistic resume or CV
– Portfolio of Jpegs/5-10 artworks
– Performing Artists: short videos of your work 3-5 minutes.
– Writers 5-10 page writing samples. Each grant and residency opportunity will
vary, but have a 5 page and 10-page PDF ready to go. If you have a recent piece
from a journal or magazine, do a PDF with the journal or magazine cover.
– Budget (include artist fees, supplies, etc.,)
All documents – not just writing samples should be converted to PDFs. Occasionally you may be asked for a current tax return. Some places may ask for the first page of your current tax return, again scan it and convert it to a PDF.
If you are applying for cash or project support, you will need to include a budget. Most government grant applications require one. You pay yourself, through the artistic salaries line.
As artists, we want to make sure we have a visually appealing application For artistic resumes & CVs, keep formatting clean and simple with a consistent font to make your documents look attractive. Even if you are not a graphic designer, get a free or low-cost format online. Resume Now has lots of free formats.
Don't skimp on the quality of your photos and video. The one place I never hesitate to spend money is on photographers that can shoot glass art. Last but not least, make sure that your online presence is current. Keep your Website, Facebook, Twitter, LinkedIn, Instagram, Pinterest — whatever you are using — up to date with your art and writing activities.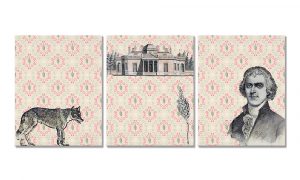 Now that you have all the pieces for a good application at the ready, let's talk about where to get money. The best place to get money is from the government.Start by looking at your local arts council. City and county—check both. Cities and counties also buy art. Candid, formerly the Foundation Center, is another place to look for money. You can search for individual grants and residencies at the library for free if you live near one of their participating collections. Online service starts at $19.95/month.NY Foundation for the Arts, "NYFA Source" lists thousands of grants residencies and other opportunities. NYFA is also one of the oldest and most reputable places that do fiscal sponsorship of artists if you need it to meet a particular funder's requirement.
Moving on to how to find the time. Residencies are all about having the time and space to make art. Residencies can be solo time for you to work or time for you to study with a master artist or writer in your discipline/genre. Sometimes residencies come with a cash award and some don't. Some residencies are fully supported and some offer 1/3-1/2 off the costs and you have to match the rest. And, some residencies allow you to apply in a group to make work.
Before you look for a residency, take a sheet of paper, or blank computer screen and answer the following questions:
– How long can you go away? Residencies average 2-8 weeks.
– Do you need to pay your rent or mortgage in advance?
– Can you rent your place while you are away?
– Will you have the funds to travel to a location? Are there particular states you
want to go to? International countries?
– Do you work with a specialized medium? (I work with glass so I like to go places with a glass studio whenever possible.
– Are there particular times of year that are better for you to go away?
– Are you open to snow?
– Are you open to humidity?
– Do you care about cell phone service?
– Do you care about internet access?
– Are you willing to do some work during a residency or workshop? (Examples include Cooking, Housekeeping, Gardening, Yoga).
Once you have the answers to these questions, you are ready to search for a residency. The College Art Association lists a number of residencies. Here's their list and a few others.
Most residencies are taking applications for in-person residencies in 2022 in light of COVID-19. And, for the remainder of 2021, I have seen the rise of "virtual residencies" which include cash and professional development support meetings conducted over Zoom while the artist works from their home studio.
For the last section of this article, here are my favorite strategies to write winning grant and residency applications. Be sure to follow the instructions for the letter. Use the font, font size, and margins that are specified. Be strict with the word/character counts for online applications. Write your documents in WORD first, then cut and paste them into the online form when you are sure you are below the word or character count. Say everything you can to describe yourself when applying for fellowships/residencies.Include your age, race, ethnicity, gender, LGBTQ, geography. Also, specify the type of art or writing in detail i.e. glass, ceramics, paint, new media, fiction, nonfiction poetry,mixed media, music, type of instrument — donors give to all categories and in some cases, highly specific categories of people, locations and/or art forms to fund grants and residencies.
In order to manage your applications, keep a calendar! Put in application deadlines for sure. You can also note when you apply when you expect to hear from them and when you actually hear from them! If you are comfortable with spreadsheets, they are also a good tool to track these dates from year to year. You can also set up a spreadsheet to
track this on Excel.
In closing, here are a few ways to tackle rejection and keep a winning mindset. The best way to get over rejection is to win a grant, residency, or show. The best way to get a grant or residency to apply and keep applying! Start with a goal of one application a month. Work your way up to at least 20 applications a year. It often takes a minimum of 3 tries for the same grant or residency to get it. (Took me 3 times to get the Vermont Studio Residency – and then it was postponed due to COVID-19!) Use positive affirmations. I love to get free "https://www.tut.com/notes-from-the-universe/" and you can get them, too!
Send gratitude out for your wins. Write thank you letters for places you get awards.Patronize programs and workshops at places where you have received support and thank the staff in-person/online. Last but not least, at the end of the year, include the nonprofits in your charitable giving if you are so inclined. Best of luck in preparing lots of applications to get grants and residencies in the coming year!
About the Author: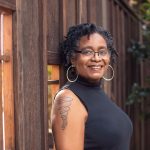 Cheryl Derricotte is a visual artist and her favorite mediums are glass and paper.Originally from Washington, DC, she lives and makes art in San Francisco, CA. Her art has been featured in the New York Times, The Guardian, The San Francisco Chronicle,MerciSF and the San Francisco Business Times. Recent awards include the Black(Space) Artist Residency at the Minnesota Street Projects; 2020 YBCA100; This Will Take Time – Oakland Residency; Villa San Francisco/French Consulate Micro-Residency; Windgate Craft Fellowship at the Vermont Studio Center; the Antenna/Paper Machine Residency (New Orleans); San Francisco Individual Artist Commission and the Hemera Foundation Tending Space Fellowship for Artists. Glass awards include the Rick and Val Beck Scholarship for Glass Art Alliance for Contemporary Glass' Visionary Scholarship. Cheryl was an inaugural Emerging Artist at the Museum of the African Diaspora in 2015/2016, on the occasion of the Museum's 10th Anniversary.
Cheryl is an active thought leader in the arts. She serves as the Chief Mindfulness Officer of Crux, a nationwide cooperative of predominantly Black and other underrepresented artists working at the intersection of art and technology through immersive storytelling (AR/VR). Cheryl is a frequent speaker about her own work and more broadly, contemporary political art. She loves helping new art collectors engage with the art world to acquire work that is well-crafted and sparks conversation.
Learn more about Cheryl by visiting her website cherylderricottestudio.com