Welcome to season five, episode ten of The Abundant Artist, the show that dispels the myth of 'the starving artist' and shares how you can live an abundant life as an artist and make a living from your talent one interview at a time.
"I realized that stopping before I was done, especially with the process-oriented thesis where I'm not completely in control. I'm like in peripheral control of what's. Not all mine. That leaves room for the viewer to come into it when everything's locked down and every detail is nailed down. I find that work can often be less engaging. If it's got a little space where you can enter into its imperfections maybe, or it's question marks. That seems to go along well with the idea of being process-driven." – Blair Vaughn-Gruler
In this episode of The Abundant Artist Podcast, we are joined by artist and gallerist Blair Vaughn-Gruler. Blair and her husband, Ernst Gruler, are owners of GVG Contemporary located in Santa Fe, New Mexico. For the past ten years, the gallery has been representing a carefully curated selection of evolving abstract and nonobjective Arts as well as fun, figurative, and functional sculpture that explore materiality.
Join us as Blair discusses her process-driven works, sharing her thoughts on how art makes her evoke emotions, how to work better with gallery owners, and offers tips for taking yourself seriously as an artist.
Let's tune into her story!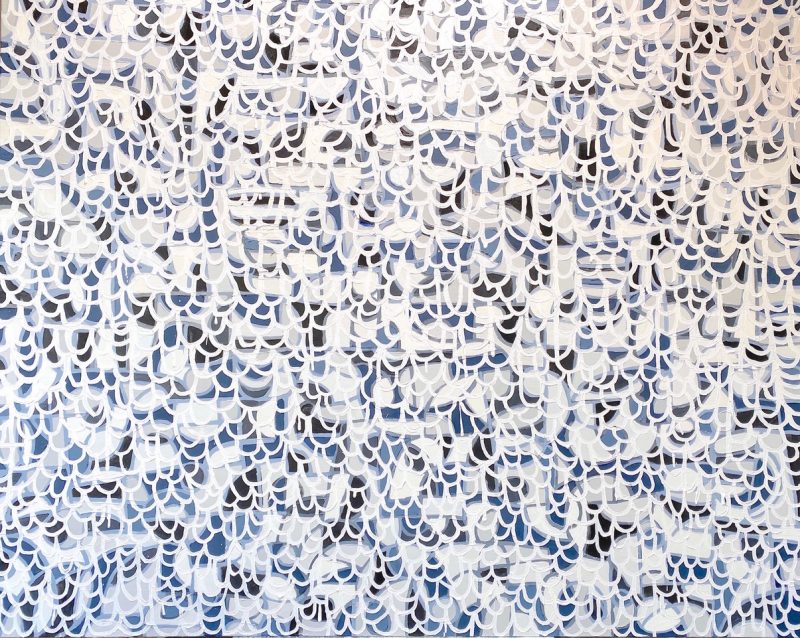 In this episode:
[00:00 – 12:13] A Conversation Between the Media and The Artist: A Process-Driven Work
Painting helps you organize your brain chemistry
How it becomes a process-driven work, and a conversation between an artist and its medium
Blair describes how her work responds to her and vice versa. She responds emotionally and intellectually
The media responds through her process as shown by mark-making
Blair answers how she decides to finish or abandon a piece that is processed
She exhausts all resources. And makes sure to leave a room for the viewer to come into
She believes when every detail is nailed down, it would be less engaging than those of that who has a little imperfections and question marks around it
Artist observes that this accessibility comes from the physical sensation of the work, which helps evoke emotion
She shares her breakthrough moment when they were in graduate school and how felt engaged with her paintings
"I actually felt like I took them in through my body instead of my intellect" – Blair Vaugh-Gruler
[12:14 – 24:10] How to Work Better with Gallery Owners
Working with galleries can be difficult
Blair shares tips for avoiding rejection in the Art World
Research to find out if the gallery is interested in artists, and if they have a submission process
Be ready with a good body of work and be willing to put in the effort to build a relationship with the Gallery
The many costs of running a gallery, and how it can be difficult to make a profit
[24:11 – 31:40] Expenses of Being an Artist
Living in Santa Fe, New Mexico, Blair points out that there are many expenses associated with being a successful artist in the city: payroll, advertising, networking fees, shipments, and insurance
It's important to established a good gallery relationship if you want to be successful
A good gallery will have salespeople and administrative staff as well as researchers to help you choose the right art pieces for your gallery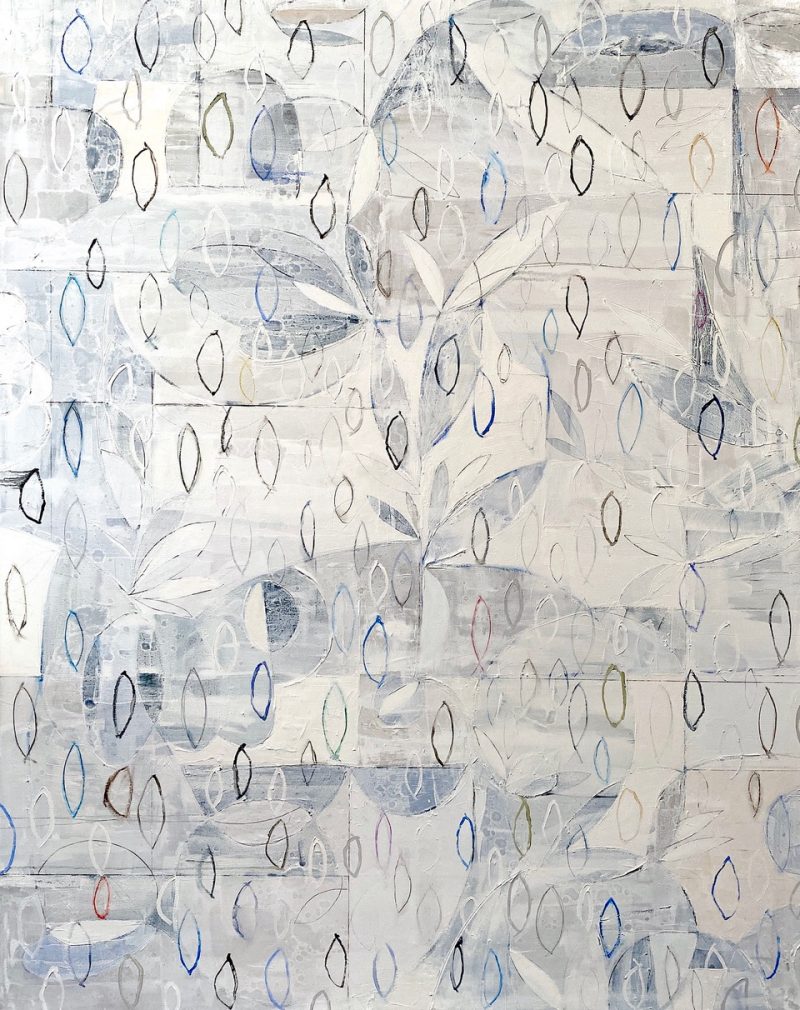 [31:41 – 35:31] "Discovering the Art Genealogy of Your Favorite Artists"
Genealogy is one of Blair's passions
Blair's journey into abstract expressionism was influenced by artists like Jackson Pollock
For the author, following the lineage of an artist is important to gaining confidence in one's own work
Blair recommends reading books or watching films about the artists mentioned in the show
[35:32 – 38:22] Closing Segment
Key quotes:
"You can put water media on there and it's going to suck the pigment into the clay, but you can't control it. So that's what makes it a conversation like I do this, it does that. I go, oh. That's not what I meant. Okay. Now I have to do this and now it does that. And that's where the conversation comes from. That is the fun part for me" – Blair Vaughn-Gruler

"You have to do some research. you have to figure out where you might want to be." – Blair Vaughn-Gruler

"I think it's easy to get too focused on the commodity factor, The commodity, getting the physical object and, getting that sold to sort of throwing the baby out with the bath water, because what everybody's looking for in the making and the collecting. Are sort of the connection and the intangible glimpse into the mystery of creativity" – Blair Vaughn-Gruler
Resources mentioned:
Agnes Martin
Jackson Pollock
See Blair Vaughn-Gruler works at gvgcontemporary.com
About the guest: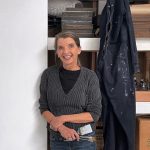 Blair Vaughn-Gruler makes paintings that are driven by procedure and process. Accumulation, repetition, erasure and the physical motions made in the process of mark making harken back to her many years practicing martial arts, and foregrounds the body's relationship to painting. A Michigan native and New Mexico transplant, Vaughn-Gruler has been obsessed with paint since childhood. Her spare, non-objective compositions are exercises in organizing space. Even when shapes or lines repeat themselves to excess, a calm arises out of the chaos. As the conceptual love child of Cy Twombly and Agnes Martin, Vaughn-Gruler (born in 1955) makes paintings to reconcile her early modernist training with the lived experience of the information age. She holds a BFA in painting from Northern Michigan University and an MFA in Visual Art from Vermont College of Fine Art.