Two weeks ago I gave a 30 minute talk on Facebook Live about how we shouldn't try to game the social media algorithms. Follow for follow and commenting packs on Instagram only have marginal effectiveness. Facebook has a team of computer scientists who are paid to make the algorithm work the way they want it to, and you're not going to outsmart them for long.
If you are ready to sell your art and you feel confident that you know how to sell your work, then all you need at this point is more attention. Why waste your time trying to beat the algorithm? Stop trying to get in front of just one or two people at a time and instead focus on things that will put you in front of thousands or even hundreds of thousands of people.
Back in 2015 we did a feature with Natasha Kohli, an artist based in Chicago. She landed a series of newspaper features as well as a TV spot that year. Since she couldn't afford to hire a fancy PR firm, she did it herself. Her advice on how she did it?
Be relentless. Follow Up. Write.
That's it. At its core, people who have great press coverage put a system in place to make sure that they are getting consistent coverage all of the time.
On March 30, we're doing an one-day workshop on how to get more press and social media attention for your art. You can read all about it at this link.

You don't have to have a remarkable story to get press attention. You don't have to be a great writer (though both of those things do help). There is a system to how these things are done, and we can show you how to make it happen for yourself.
In the meanwhile…
I want your stories!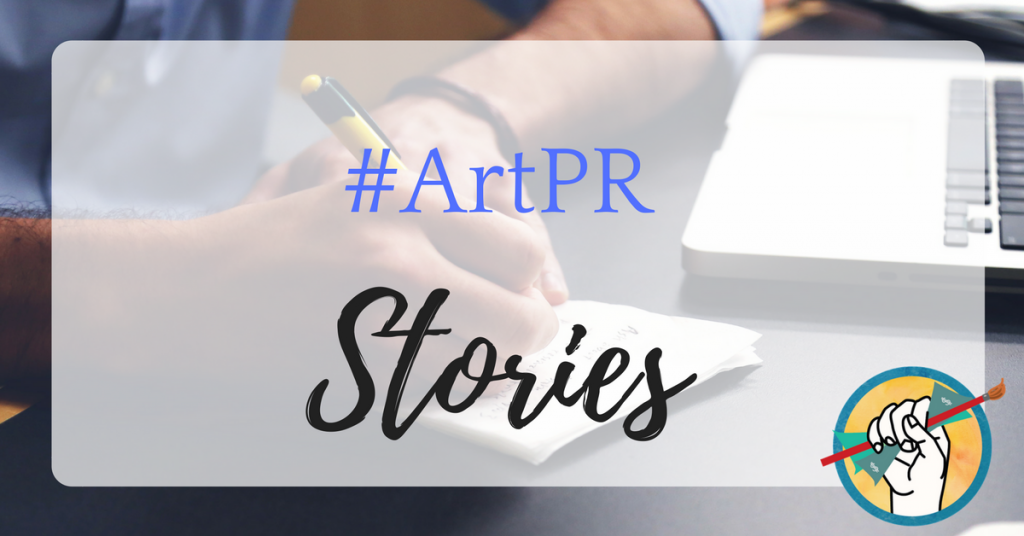 Can you share a link to a story about your art on social media? Share it on Instagram, Twitter, or Facebook. It should be something that was written up by a newspaper, blog, magazine, or a TV or radio show.
ALSO share a short story of how it happened. I'm looking for a couple sentences or a paragraph at most on how it happened – did you contact them? Did they contact you?
Use the hashtag #artpr and we will share our favorites!
I'll share a round up in a blog post next week.