Are you photographing your own artwork for your marketing materials or even for prints? There are a few factors to take into consideration to get the highest possible quality for your photographs. These include lighting, the angle of the photograph, and editing. We have an in-depth instructional post to help you dial in those factors: How to Photograph and Edit Your Art. But before you get that far, you've got to start with a camera. Recently over in The Association we had a useful discussion about the best cameras for photographing artwork, and a lot of pro artists chimed in with their favorites.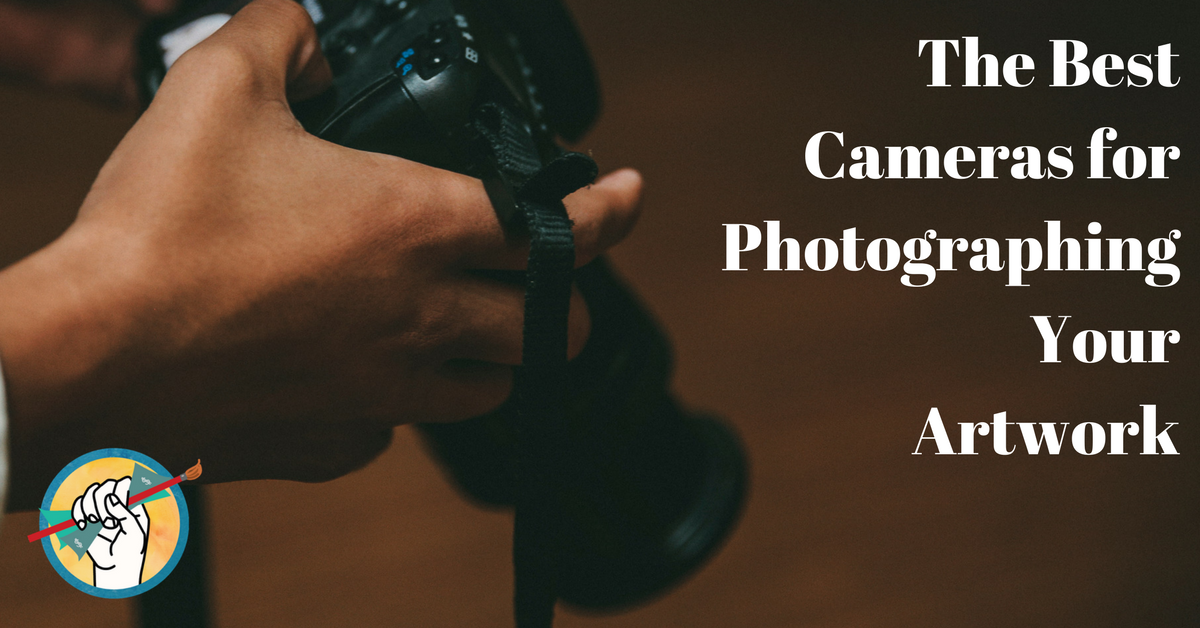 The Pentax has a 20 Megapixel sensor, which will allow you to create enormous high-res prints from your photos. It also features a very high ISO range. You may consider this camera if you are photographing installation work, murals, or other artworks for which you cannot always control the lighting circumstances as much as you would hope.
With an 18 Megapixel sensor, the Rebel allows for better detail on images if you need to crop them in. This is a good choice if you take photos of your large artwork and make different prints from different croppings. It also includes scene intelligent auto settings, to help take the guesswork out of situations with tricky lighting.
The EOS 50D features a 15.1 Megapixel CMOS sensor with noise reduction, and includes an EF 28-135mm f/3.5-5.6 IS USM standard zoom lens. It includes both automatic and manual focus. This camera has very high ISO capabilities to help make up for poor lighting, which can be helpful if you're struggling to get the right lighting for your artwork.
If you aren't ready or interested in shelling out for a DSLR, the Canon Powershot S110 is a powerful little 12.1 megapixel point-and-shoot that works just fine for taking high-quality photos. The Powershot includes a high range of customizable settings as well as an AUTO setting if you don't want to bother or have no idea where to start. It's sleek and compact, won't break the bank, and includes some other cool features like Wi-Fi compatibility.
A few tips to note
It doesn't have to be fancy or expensive! But you'll be glad for the stabilization, especially if you want to use your photographs to make prints.
Use natural light without glare
We go over this in detail in our post on how to photograph your art. Even the fanciest camera isn't a substitute for terrible lighting.
Do you have a favorite camera for taking pictures of your art? Let us know in the comments!
More recommendations from The Abundant Artist team:
Best Papers for Making Art Prints
Best Printers for Printing Your Art at Home
*asterisk denotes affiliate link