Have you ever taken an art class online? A quick search online reveals that there is a large market hungry for art tutorials. Artists who are willing to take the time and effort to produce courses and market them correctly can potentially reap the benefits for years after putting in the initial work to create them (did someone say passive income?)
This is especially true of watercolors, which have a reputation among artists of being the hardest medium to master. If you're a watercolor artist, the relative difficulty of the medium makes it an excellent option for creating online tutorials to uncover the "secrets" of how to paint with watercolor… and add an extra stream of revenue to help support your goal of living a creative life on your own terms.
We've put together a list of the top 5 online watercolor classes. Check them out for some inspiration — and if you're looking to learn watercolors, here is a great place to start!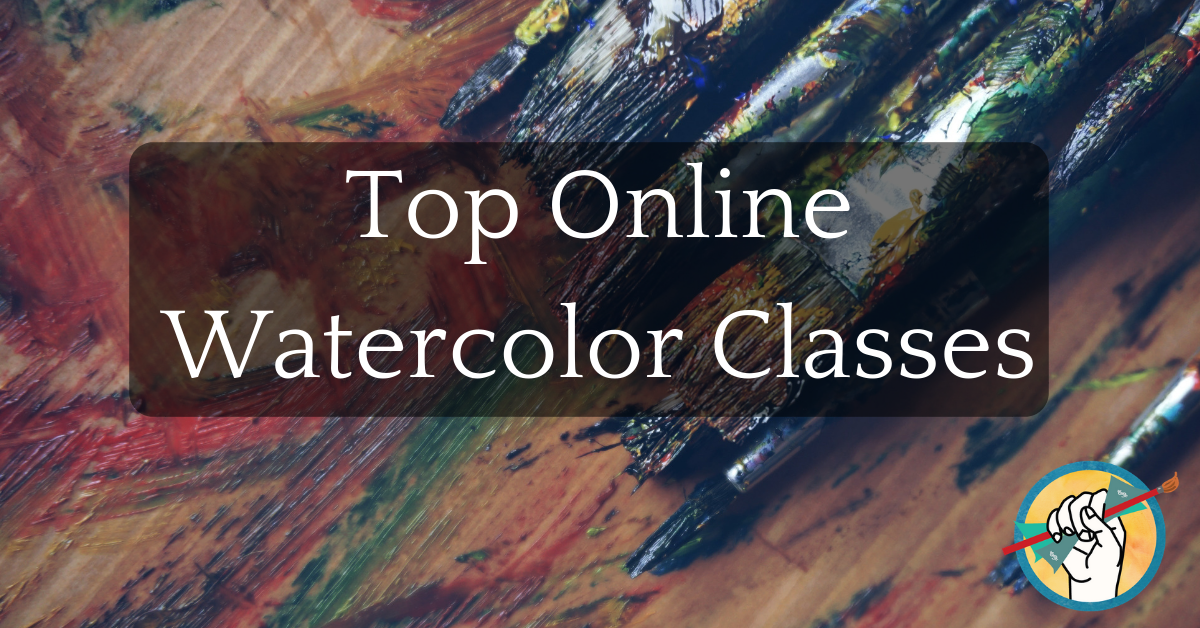 Cost $29-$215, depending on size of course
Subject(s) Realistic watercolor animal paintings and pet portraits
Structure/method Rebecca uses the Teachable platform to offer a couple of free courses as well as monthly and annual subscription access to her library of paid courses. She also offers one-on-one tutoring.

Cost eur 12.42 – eur 18.99 per month
Subjects(s) Realistic watercolor paintings of objects and botanicals.
Structure/method Anna offers her tutorials on a subscription basis as streaming videos. The online school includes a community aspect for other students to provide feedback. Her school also includes a Knowledge Base library of basic techniques, as well as sketchbook exercises.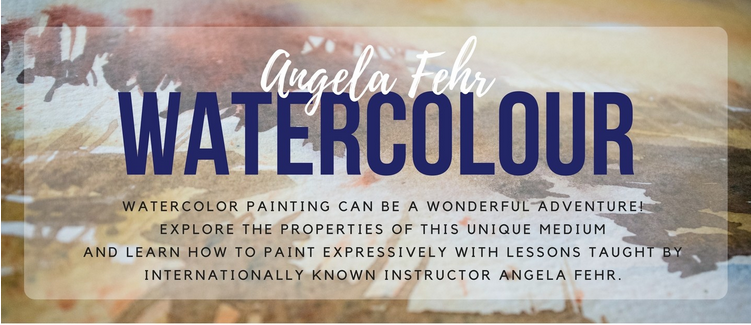 Cost $99
Subjects An expressive and impressionist style of watercolor painting. She emphasizes a loose, fluid, intuitive style.
Structure/method Angela's courses include warm ups and exercises, a student gallery, and lifetime access to the course. She also offers a yearly subscription to her live lesson library, and offers 16 of her courses bundled together for a massively discounted price.

Cost Free
Subjects Both realistic and impressionist styles of watercolor painting, different instructors.
Structure/method A little different from the other entries on this list, Jerry's Artarama is an art supply store with a vast collection of free online mini-courses in a wide variety of artistic mediums. The watercolor section is crammed with short, free video tutorials on everything from stretching and prepping canvas to how to paint a realistic nose.

Cost Free
Subjects Impressionist watercolor painting, including methods like plein air.
Structure/method Nitin Singh offers his tutorials for free through his website and on YouTube to an audience of 33k subscribers. In addition to monetizing his videos on YouTube, he directs viewers to support him on Patreon.
Want more?
If you'd like to learn more about how to teach art online, check out our interviews with artists selling online courses:
Also check out our piece on How to Make Money Teaching Art Online and our compilation of the Top Multimedia Online Art Classes.
Did we leave out an awesome watercolor course, or do you teach watercolors online? Let us know in the comments!