Art staging apps are a creative way to market your artwork or even close a sale in person. Whether you need a high level of customization or just want to click a button and see your art on a wall, there is an app out there for you. We've dug into some of the most popular apps and programs to learn a bit more about them and help you make a decision about which one is right for you.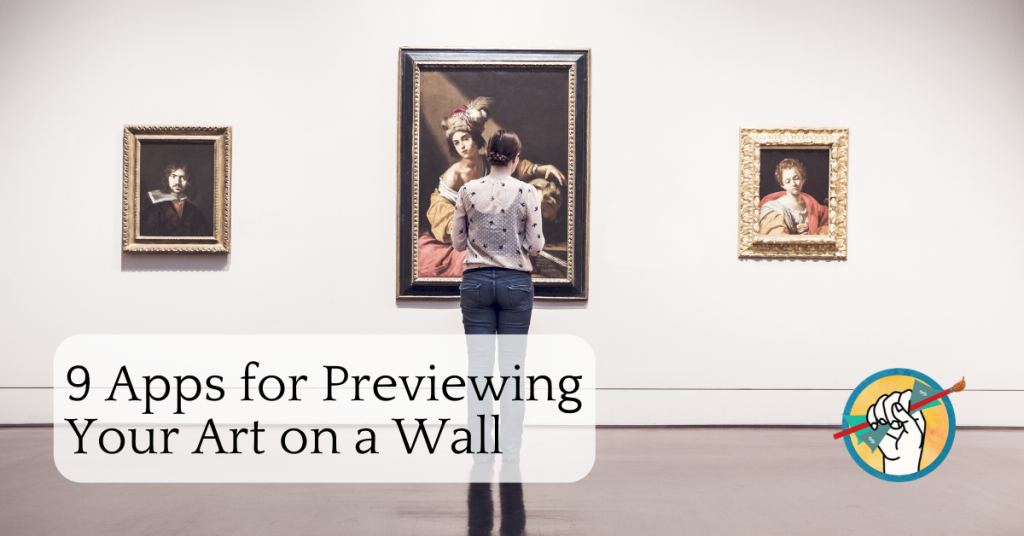 ArtPlacer
ArtPlacer's strength is in the app's ability to instantly scale a work in a room with perspective, so clients get the most realistic and convincing image possible. A user can upload an art image, select an interior or upload one of their own, enter the dimensions and land an excellent looking preview with the right proportions. The art image will instantly "pop" into place with the correct perspective, which is very helpful. The app's library of spaces includes art fair booths and galleries to living rooms and kitchens. This app also features a cool widget that you can include on your website- a helpful sales tool that will make your site stand out!
ArtPlacer's app also includes an augmented reality module (AR) to view art in real time through the cell phone or device's camera. You can experience "live" how the work integrates with the space.
There are several different licensing plans, each designed to suit particular needs: One Timer, Basic, Advanced and Premium.
ArtPlacer has generously offered a discount for TAA readers. Go to  https://www.artplacer.com/signup and enter THEABUNDANTARTIST promo code for 30% at checkout.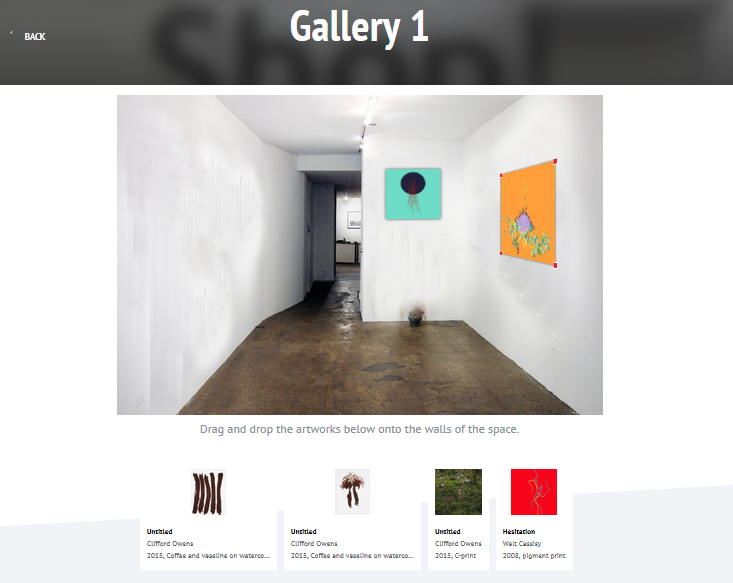 Photofunia
Photofunia is a free online photo editor (not a mobile app) that puts your image into a stock collage-style background. There are more than just blank walls here, which is fun but can be tedious to sift through. There are some more creative choices than just "art on a white wall above a couch." It's as simple as choosing the background you want, uploading your image from your hard drive or from online, and clicking Go. You can then download the photo. Some images can generate in high-res (they're marked HD) and some cannot. These are fun and eye-catching, and I can see them as really effective images for Facebook ads promoting your work.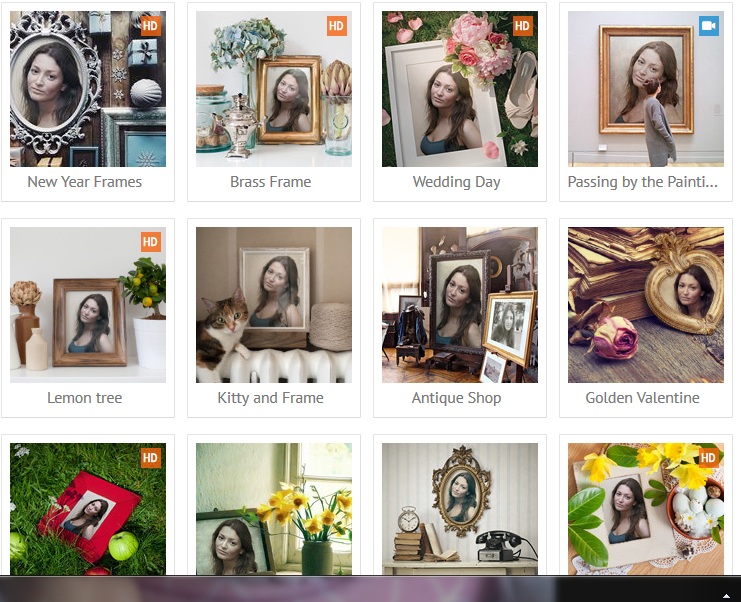 iArtView
iArtView is an app created expressly for artists looking to increase their sales by using high quality images of their art in personalized settings. Rather than preset wall images, you take a photo of the space where you want to see the art and the app auto-scales the work for you. You can try the app for free, but this is a paid app with annual plans starting at $47.99 (roughly $3.99 per month) and monthly plans starting at $6.99. An increase in plan size gets you increased customization of the art and the space, an increased number of walls and images you can save, and analytics.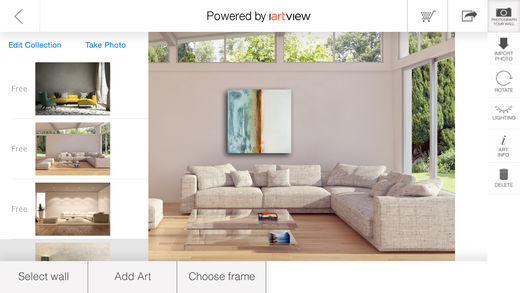 Shoot and Sell
Shoot and Sell is an app created for photographers as an in-person sales tool. Like iArtView, it allows you to take a photo of a custom space and add your image in-app. There is also a collection of stock rooms available. The app costs $74.99 which may give you a little sticker shock at first, but it's a one-time fee versus a monthly fee like iArtView. However, if you want more stock rooms than the 11 the app comes with, you'll have to pay.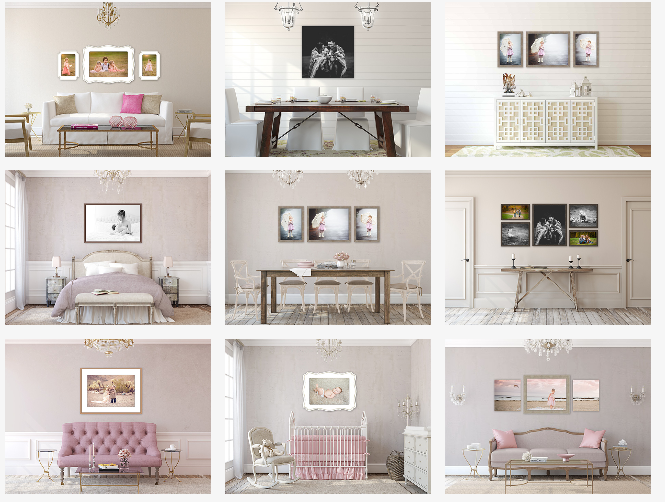 WallApp
Despite the name, WallApp is not a mobile app. It's a simple webpage that allows you to either upload your own room photo or use a stock room photo and drag-and-drop images of your art. You can scale the artwork to different sizes in the space and download the resulting photo, although it does have "Made with the OhMyPrints Wall Art Tool" in the corner, so not the best choice for marketing materials. It can be used on mobile, but it isn't optimized for mobile use so this isn't the ideal tool if you want to do a lot of in-person selling.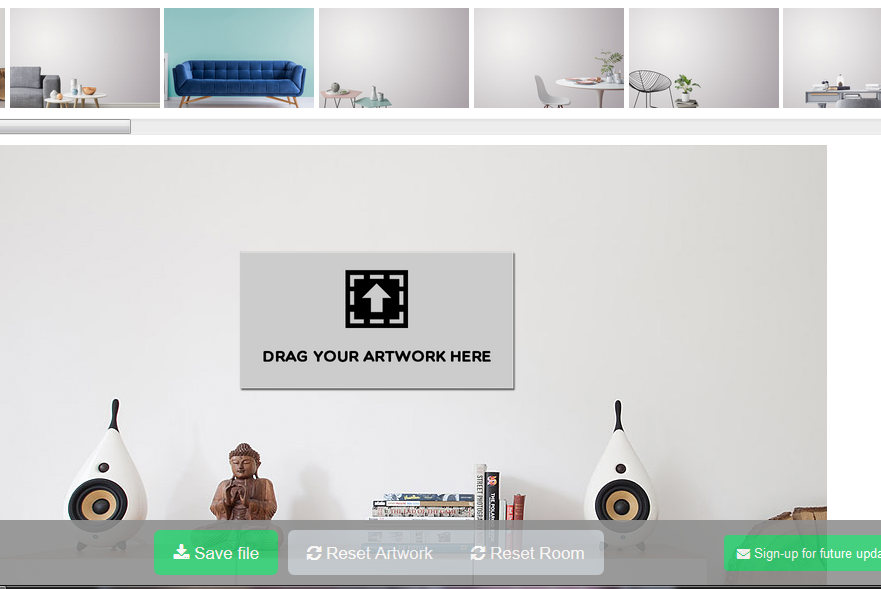 Mockup Scene Creator
Mockup Scene Creator by CreativeMarket has two versions- a Photoshop file download for $40 and an online editor for those without Photoshop. The online editor allows you to try it for free with limited functionality, or purchase one of several plans starting at $5 that provide various levels of e-commerce integration and image download credits.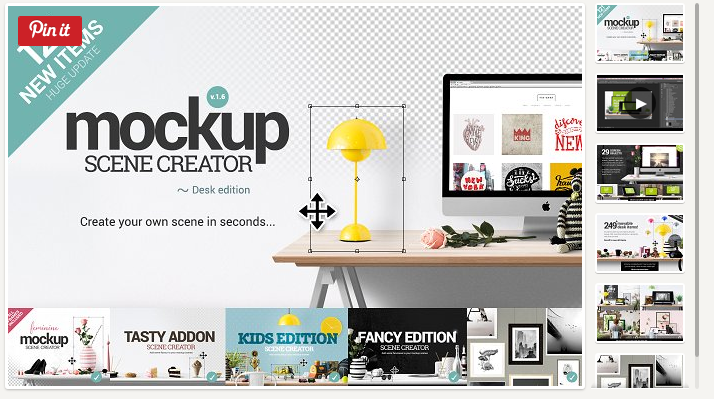 ArtSee
ArtSee is an iOS-only app for $9.99 that allows you to take and resize a photo of your space and insert an image of your art. There are also a few stock images available. It's a fairly simple app with limited customization, but if you don't need the extra bells and whistles it's a great free choice. ArtSee also registers galleries and allows potential collectors to see the artwork in their space and contact the gallery directly.
Artrooms
Artrooms launched in July 2018. The app is free on both iOS and Android, with subscription options (starting at $3.99) for increased functionality such as more walls to choose from, unlimited uploads, and better access for saving high-res images. The app offers artists and galleries a quick and easy tool to superimpose, light and frame art images upon elegant interior images. Once curated, high quality exports can be shared via social media and email. Their Instagram account boasts that fresh rooms are added to the app every month, which is pretty cool.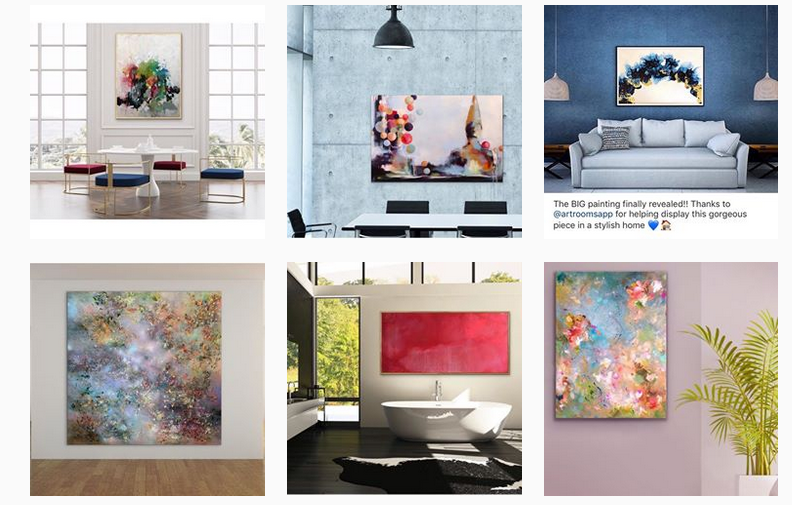 There's a pretty good mix here of paid and free, simple and highly customizable. Are you using one of these and love it (or hate it)? Did we leave out a good one? Drop a comment below and let us know.