Should You Use Patreon?
The primary purpose of the recurring payment platform is to enable a creator to build a base of patrons who will support them on an ongoing basis. The model of subscription-based crowdfunding has been a game-changer for creatives. But it doesn't come without caveats.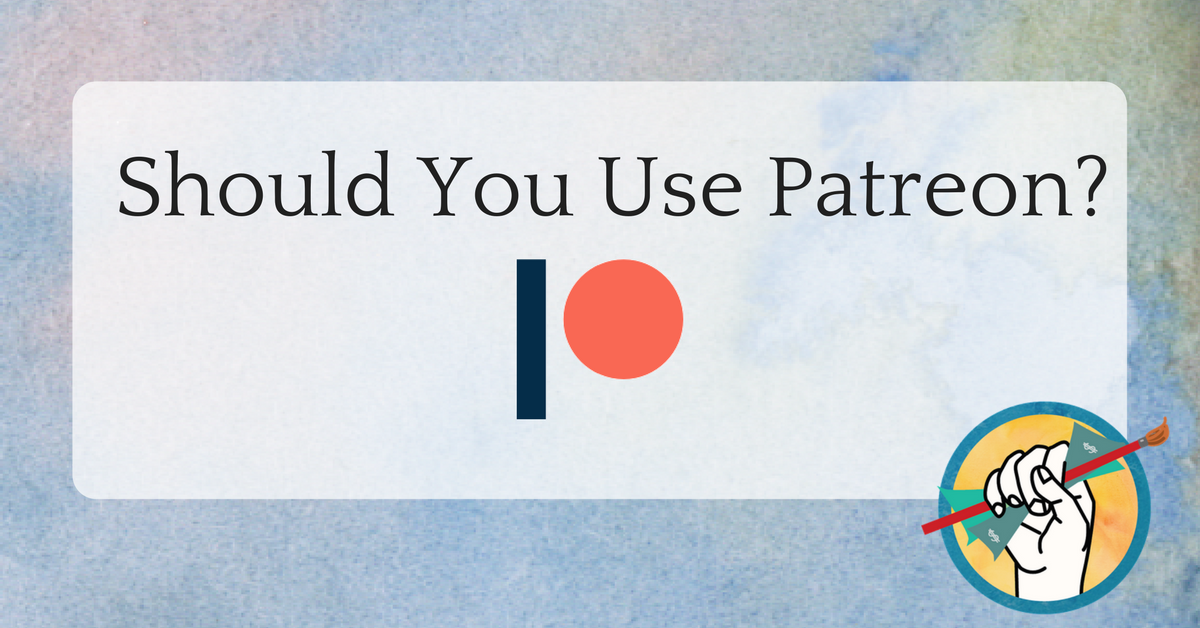 First, the pros:
Consistent and reliable payments every month. (Reliable as in you'll get your money on time, not as in the platform won't ever make changes to their fee structure that cause contributors to pull out en masse… see below.)
Patreon and other similar platforms will take care of chargebacks and declined payments to protect the creator.
They allow the creator a pretty well built-out profile, which functions as the hub of activity and interaction between creator and contributor. Community pages on Patreon are cool and allow contributors direct access to the creator to ask questions and give feedback.
Now the Cons:
You pay a percentage of your income to Patreon- 5% directly to Patreon, and another 5% or so in processing fees.
Here's the big one: the risk when you depend on a 3rd party platform for your entire livelihood is that you are at their mercy. This was a risk felt sharply by the YouTube community when it began mass demonetization of videos to appease advertisers, an example that illustrates perfectly why it's incredibly risky as a creator to depend entirely upon a 3rd party platform for your income.
If the platform changes their fee structure, as Patreon recently attempted to do, you may find yourself losing patrons at an alarming rate. Patreon recently announced a change to their fee structure that charged contributors a fee for every separate subscription they maintained on the site. This meant that patrons with a high number of small monthly payments to creators would be charged a monthly fee for each individual subscription. There was a massive public outcry and Patreon rescinded the change, but not before many angry patrons withdrew at a significant cost to creators who depend upon a high number of low payments for their livelihood.
Why Not Do It Yourself?
Patreon is a well-known giant and pioneer of the subscription-based crowdfunding movement, but that doesn't mean that it's your only option. Using a third-party such a Patreon to manage your subscribers may take some of the guesswork out  of setting up payment plans as well as providing some cool features, but it comes at the cost of not truly being in charge. Just ask the hundreds of creators who lost subscribers on Patreon.
Meanwhile, with some planning and up-front work you could set up your own website to accept recurring payments, and reap the same benefits as joining Patreon with added independence from extra fees and policies made to benefit the company rather than the creator. There are many payment portals that allow easy set up of recurring payments, including Stripe, Square, and Paypal, all of which integrate easily with popular website platforms like SquareSpace and WordPress.
Why aren't more artists doing this? It likely comes down to the visibility and convenience of platforms like Patreon, and a feeling of intimidation at setting up your own system. But you don't have to know how to code to do it. If you can set up a good website for your art business, you can set yourself up to receive recurring payments.
Do you use Patreon or another subscription-based crowdfunding platform for your art business? Have you considered making the switch to taking payments directly on your own website? If not, what's stopping you?