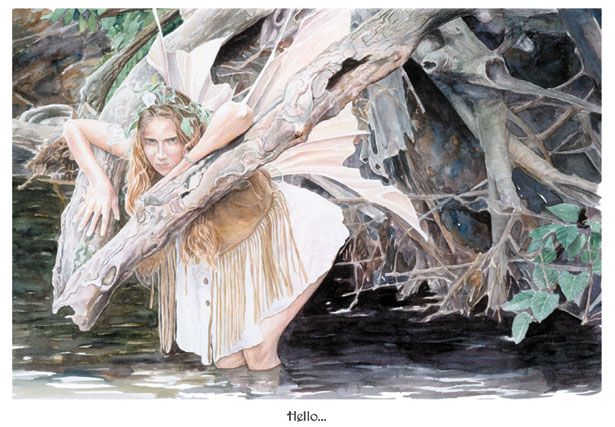 Image by CJ Randall
Don't fear the technology.
Last night I was at Portland's 1st Thursday. It's fun for me to walk around, see the art, and meet the artists. I heard someone walk up to an artist and ask if there were any good galleries around. The artist I was talking to looked at me and rolled their eyes. I looked over at the couple standing there and said, "You're standing in a three city block long gallery housing probably 150 artists who specialize in dozens of mediums. What are you looking for?"
They looked at me funny and walked away.
I'm always a little amazed at the artists who only sell at street fairs, or even who make street fairs their main priority. Perhaps it's too easy. It's easy to cart your work down the street, put it on display and hope someone who's walking by buys it.
It's certainly easier than learning how to set up a well thought out Web site. It's easier than learning how to set that site up take payments, have effective SEO, and properly display your images. I met so many amazing artists last night, including CJ Randall, who I bought the print at the top of this post from. Unfortunately most of them had sites that were out of date, poorly constructed, or not set up to take payments.
It is not at all difficult to learn how to sell your work on the Internet. If it's something that you are depending on for your living think about this. Last month:
well over 100,000 people went to the Internet and searched the term "art for sale."
300,000+ typed in "handmade jewelry."
60% of all purchases made in the USA start with a search engine.
3/4 of Americans use social technology (think Facebook, Twitter, etc)
People now spend more time online than they do on TV.
Technology is enabling people to connect with what they really want. The Internet has made it possible to find exactly who you are looking for.
The only challenge after that is connecting with people in a way that affects them, inspires them, makes them want to give their money in exchange for something.
Who in the world, if not artists, is better at connecting with people, moving them, and inspiring them?
So you tell me: what's the deal with the fear of technology?