When I decided to start an art blog, I was constantly doubting my decision. Every website I researched, every forum I read, and every podcast I listened to told me there was no hope for a blog focused on a visual medium, especially art tutorials.
The constant chant I heard was "video, video, video. You have no hope unless you do video!"
Of course, video is great for visual topics. I fall into the blissful blackholes of YouTube art tutorials as regularly as the next artist. It's a lovely place to be.
That said, video isn't the only way to be successful as a content creator in a visual medium. As my blog grew and grew, eventually reaching over 200k pageviews a month, I had proved just that. Even in this video world, there's still a valuable place for written tutorials.
When done properly, written tutorials can serve readers who want to slow down, take their time, have visual references they can save and use later, and so much more.
Here are some tips for how I write successful art tutorials.
Narrow Down Your Topic
Think small when choosing your tutorial topics. Not only will this prevent you from overwhelming your readers, it will also ensure that your tutorials are actionable and practical.
For example, a step-by-step tutorial on using Canva could wander off in any number of directions, leaving your readers unsure of what they're supposed to be gaining from your article. They may end up asking themselves why they landed on your article in the first place.
On the other hand, a step-by-step tutorial on how to import a Canva presentation into Google Slides has a very clear, actionable outcome. If that Canva presentation isn't successfully on Google Slides by the end of the tutorial, I've clearly missed the mark with my article.
When sitting down to write a tutorial, think about the ONE action item you want your readers to walk away with. Yes, limit yourself to ONE thing.
If it's helpful, write your one action item on a sticky note that you keep next to your computer. As you're writing your article, continually refer to the sticky note and ask yourself if you're helping your readers learn how to complete that one action item. If the answer is "no," that is a sign you need to refocus.
This one action item needs to direct every single part of your article, from the headline to the conclusion. Any part of your article that doesn't serve this action item needs to be deleted.
I know this sounds harsh, but it's the key to writing successful art tutorials.
Especially when writing tutorials about visual mediums, it's REALLY easy to overwhelm yourself and your readers with tangents that muddle up the steps of your tutorial.
For example, you might be thinking that you're telling a lovely story about how you accidentally painted your walls with green paint when you were supposed to use pink. Suddenly, your readers are using green paint for their sunsets. It sounds silly, but it happens. Any tangent could accidentally be misconstrued as an instruction.
With videos, it's easier to get away with tangents because your audience can see your process. They can see that you aren't reaching for green paint instead of pink. They can follow along with the visuals of your process, even if you're telling a tangential story at the same time.
There's no wiggle room for this with written tutorials. Yes, you can use images to your advantage, which we'll talk about later on, but don't rely on your images to clear up any confusion you create by going on a tangent or straying too far from your topic.
Focus on ONE clear action item per tutorial and be aware whenever you stray from it. This will increase the chance that your readers will leave your article with a sense of accomplishment instead of confusion.
Take a Beginner's Mindset
As you're writing your tutorial, assume your readers are beginners. In fact, assume you're a beginner too!
Adopting a beginner's mindset will ensure that you include every single miniscule step that's required for your tutorial. No matter how tedious and small those steps may be.
Yes, this level of detail may drive you bonkers as you're writing, but it will benefit your readers. It will also help you avoid any unintentional knowledge gaps.
If you skip a step during a video tutorial, it may be confusing, but viewers can rewind the video and watch the process over and over again to fill in their own knowledge gaps.
If you skip a step during a written tutorial, there's nothing for your readers to look back upon to put the pieces together and fill in their own knowledge gaps. They're simply left wondering how the steps of your tutorial are even related to each other.
The way I avoid this is by adopting a beginners mindset. Even if I'm confident in a topic, I will start from scratch and complete every single step myself while I write my tutorial.
For example, I wrote a tutorial for integrating an online Etsy store with Printful. Even though I'd used both of these platforms to sell my art for a long time, for the purposes of the tutorial, I started from scratch.
I personally went through the whole process from start to finish as though I were a brand new user and documented every single step, from confirming the email address to uploading art to the store.
What resulted was a LONG tutorial that looks ridiculously detailed from first glance.
Since I published that tutorial though, I've gotten positive feedback about how in-depth the instructions were.
The reason why? I adopted the same beginner's mindset that my readers have, which led me to include steps and instructions that those writing from an expert position may have overlooked.
When writing your own art tutorials, pretend like you're a newbie. This will go a long way in ensuring your tutorials are thorough and extensive.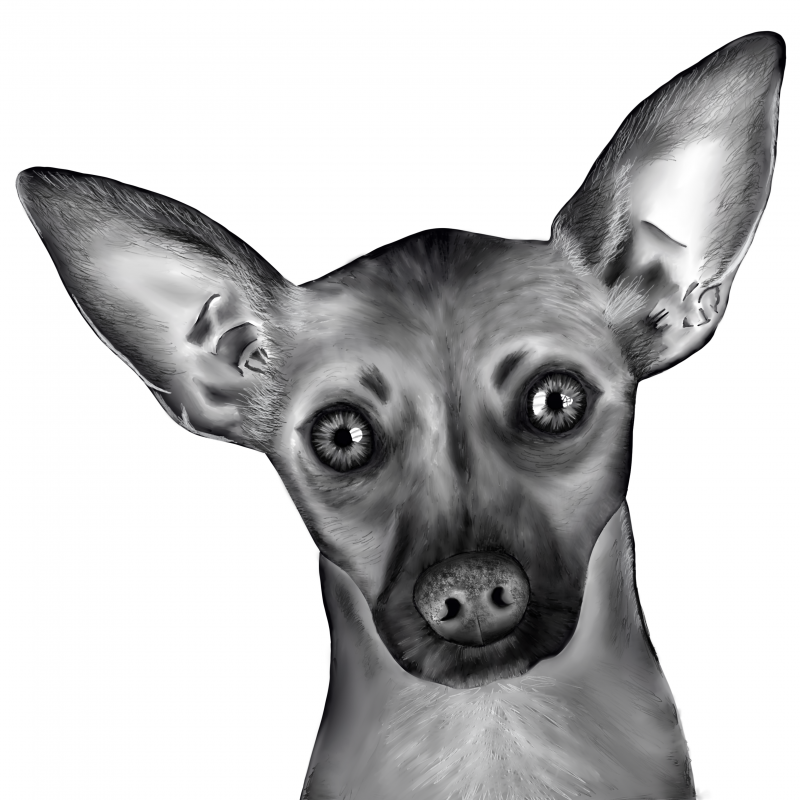 Take Advantage of the Differences between Articles and Videos
When writing a tutorial, make sure to take advantage of everything a blog post can offer. If all you're going to do is write the equivalent of a video transcript, you're leaving some valuable resources on the table.
There are some neat things you can do with articles that you can't do with videos, so make sure to make the most of them.
Include links. One of the biggest perks of creating written tutorials is taking advantage of internal links. Unlike video tutorials, written tutorials give you a seamless way to include links within your tutorials that can help your readers expand their knowledge and dive deeper into a topic.
I'm a huge fan of linking between my tutorials. Not only does this help keep readers on my website, it also ensures they have all of the resources they need on a topic.
Use text formatting to your advantage. Bold, italicize, underline, and emphasize your text to make a point! Instead of giving your readers a block of text to read, use your formatting to help them understand each step of your tutorial. Put each step in bold, underline important aspects, and italicize keywords. Make your formatting work for you as you write your tutorials.
Create images. Just because you're doing a written tutorial doesn't mean you need to throw away visual mediums altogether. Strategically using images in your written tutorials can be extremely helpful in making sure that your written tutorials are as helpful as possible for your readers.
Personally, I include images everywhere I can within my tutorials. For example, every time I tell someone to click on a button, I take a screenshot of my screen and put a circle around that button. I want to take any potential hurdle or guesswork out of the equation.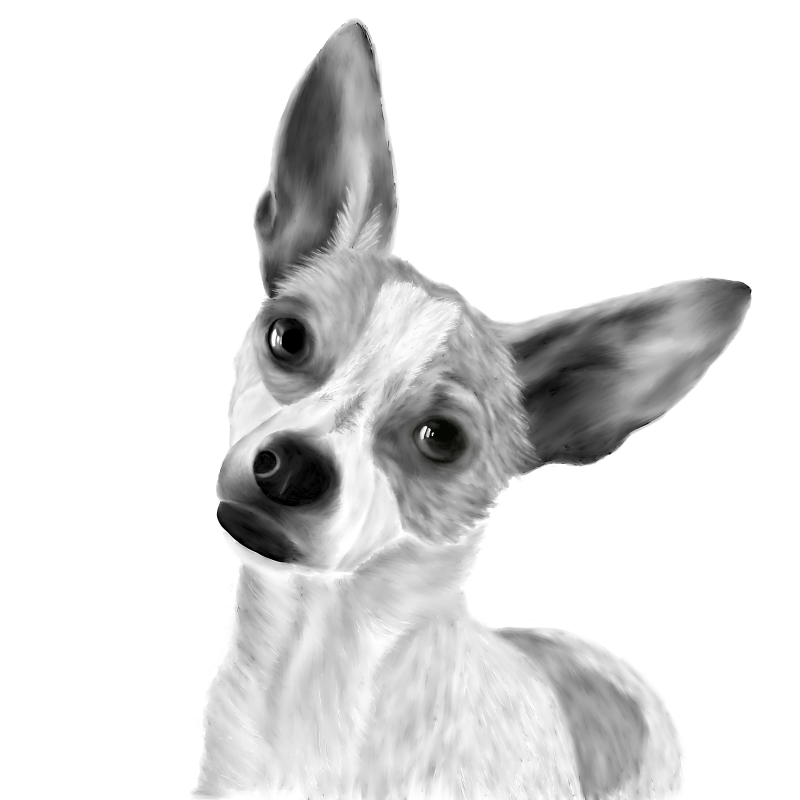 When in doubt, take a picture.
Pictures can go a long way in reinforcing the instructions you're providing, shoring up any accidental knowledge gaps, and offering a more engaging tutorial overall.
If you want to take your images a step further, consider making infographics that outline your tutorial, step by step. This can give your readers a valuable resource they can save and refer back to in the future.
When done correctly, written tutorials can be extremely valuable for content creators who want to help their readers learn specific skills in the art world.
Despite its visual nature, art tutorials are not a "video or bust" situation. Whether you want to show your readers how to paint a sunset, or how to upload their art to their first online store, written tutorials are still an incredibly valuable way to teach and learn.
About the author: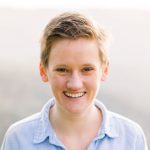 Diana Fitts has been an artist for over 25 years, and has training in drawing, painting, digital drawing and graphic design. Diana's latest obsessions are digitally drawing with Procreate and creating t-shirt designs with Canva. She has experience selling her art across a number of platforms, and loves helping other artists learn how to make money from their art as well.