Is it still possible to have a great idea for a series of new work and grow it without much of a social media presence?
Eric Jackson did it last year. With less than 1,000 followers.
Eric started selling his art at local art shows in Maryland in 2017. At the time he was teaching art in public school. After the 2020 pandemic, he left teaching to pursue his art career full time. He'd already built up some pre-pandemic momentum by scheduling up to 20 art fairs and other shows per year.
In late 2020 Eric began taking some classes with TAA. Between what he learned in classes and his own efforts, his sales steadily increased and he landed a public art project that increased his visibility.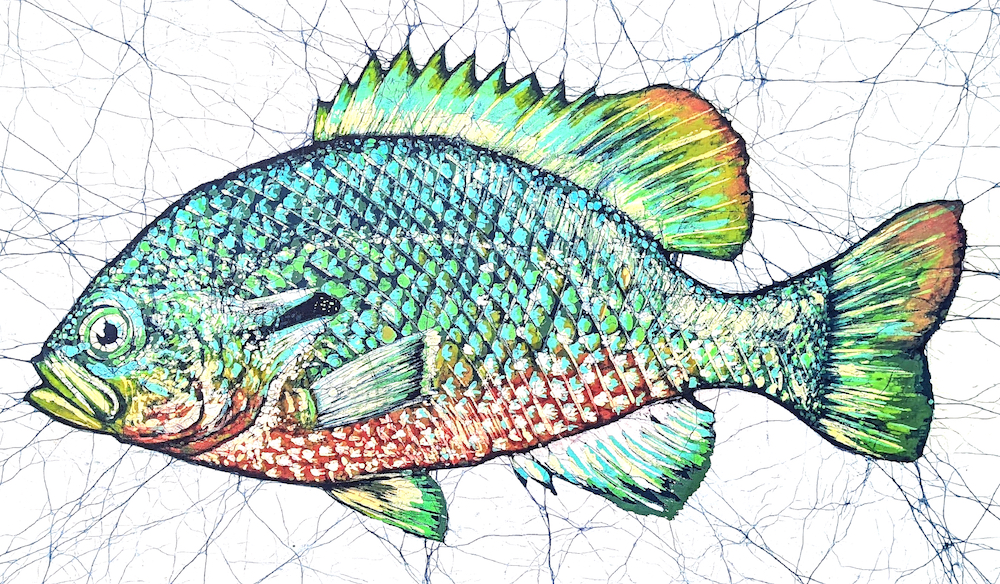 Last year he decided to build on his history of making wildlife art to make a new series about the Chesapeake Bay watershed. He wanted to bring attention to the interconnected nature of the Chesapeake Bay and the 19M+ residents who depend on the watershed. He started out by collecting water samples from 100 different sites across five states and making t-shirts using that water.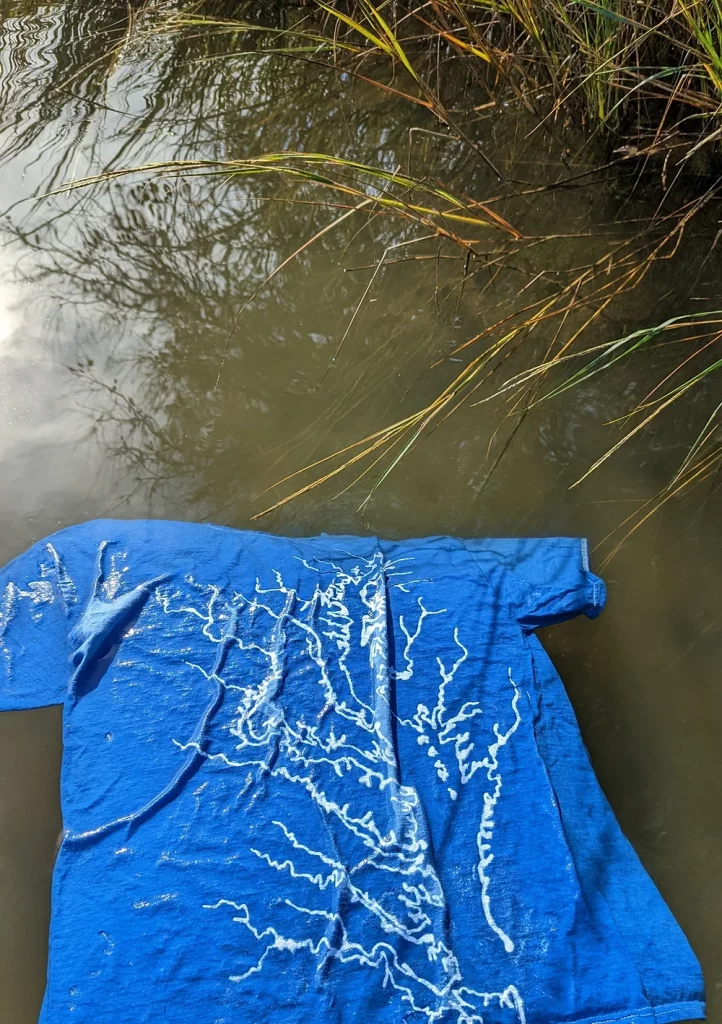 This turned into a successful Kickstarter project, relationships with a bunch of regional nature nonprofits, and his art and tshirts in various museums, art fairs, and galleries.
" I ended up doing a press release when the project launched which brought in a ton of press last year. The first press release ended up bringing in features in five different regional papers, features in newsletters and put me in touch with tons of regional organizations which took an interest in the project. Maybe most importantly, that networked me into a bunch of contacts that I can still draw from today."
Within a few months, he was having regular conversations with organizations interested in partnering with him, and individuals who heard about it from friends or coworkers. That word of mouth kept sales steady for the shirts throughout the year, allowing him to keep momentum going – and keep people engaged in the stories he was telling. The travel involved in the project lended itself well to long form written content describing his journey across the watershed. He crossposted interesting stories and photo journals on his blog and as regular content for his bimonthly newsletter. He noticed his open rate and click rate skyrocketing.
"I did a follow up press release when the project completed this January, and again led to a number of news features. I can probably attribute at least 1000 email signups which all came from the project and the press releases around it, and doing the press releases were absolutely a direct influence from TAA."
Eric's ongoing success with One Hundred Shores is due to executing the core principles of public relations work.
Knowing What to Promote – Eric knew he had something he was excited about and that might catch some interest from other people passionate about the topic of his art.
Creating Solid PR materials – Eric learned how to write a concise and clear press release and assemble an effective media kit.
Partnering with Influencers – once attention began rolling in, Eric was able to turn that into speaking and co-marketing opportunities.
With his permission, we've added Eric's initial press release to this public Google Drive folder so you can check it out. For those with experience in PR, you'll notice it's a pretty standard press release.
Eric isn't rich (yet), but between original works, prints, tshirts, teaching and speaking gigs he's on track for a very solid high five-figure year in 2023. Launching the 100 Shores Project has given his writing a focus and new things for his fans to be excited about as he rolls out new versions of the tshirts and continues to travel around the country showing his work at various art fairs.
His original works continue growing in price and recognition on the national stage. He's shown his work at many prestigious national art festivals including Coconut Grove Art Festival, the Naples National Art Show and the American Craft Show. opening a public-facing studio in his hometown.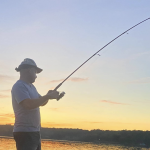 Eric Clark Jackson is a professional artist whose work explores a connection to the water and wildlife of the Chesapeake Bay. A contemporary fiber artist, his work is an intersection of fine art, contemporary craft, and the ecology of the watershed.
His work has received support from the Maryland State Arts Council, Baltimore Office of Promotion and the Arts, and numerous local arts councils. He's presented his work at the National Folk Festival, the American Craft Show and the Coconut Grove Art Fest in Miami. He is heavily involved in local watershed initiatives on the Chesapeake Bay, and he has worked with numerous non-profits on the forefront of Chesapeake Bay culture and preservation.
An avid outdoorsperson, Eric continues to explore the Chesapeake from Leonardtown, where he lives with his wife and two girls.