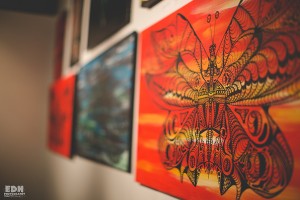 -Let's Define Success
Where do you begin? What defines a successful living artist? What is your definition of a successful living artist? Why is it even important to follow artists that are successful? Please continue reading and I will explain. 
Seek, and Ye Shall Find
In today's world full with technological advancement as well as the inflation of resources, it is not difficult to find successful artists to follow. Even before the age of technology and the advancements of the internet, one could find successful artists to apprentice under. There are successful artists all around us.
4 Key Factors to Being Successful
It is to my belief that an artist's brand awareness, financial value, published works, and network define their success. Of course, a lot more detail goes into to making these individuals prosper, but these four key factors play a major role defining their overall value.
I have heard countless numbers of times of people saying "Success is what you make it," and I certainly understand that we define where we reach the point we can label ourselves successful. In this regard success is relative to each person. However, when it comes down to business and making a living as an artist the fact remains that finance is a big part of it.
Following artists that it's apparent they are doing well financially with their business is important. Now that that's out of the way, here are some reasons why it is important to follow artists that are doing well in your niche.
Start by Finding a Role Model Artist You Admire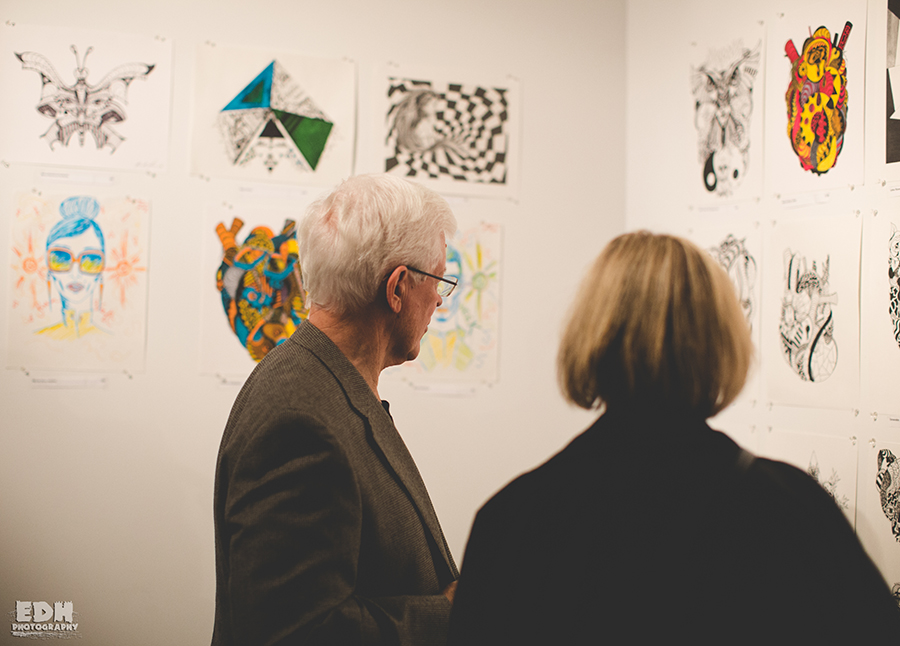 Finding an artist whose work you admire can do many things for you without knowing it. Set your goal after having a collection of artists you look up to because of their style and quality of work produced.
Here are Some Examples of Very Different Successful Artists:
These are 3 artists out of many that I admire for certain reasons. Each one of these artists practices different forms of art. However, if you follow their creative career there is a lot to learn.
Graphic Artist | Shepard Fairey of OBEY
Fairey has created a brand that is a giant with a distinguished look in design. He has taken the art that he creates with a unique style and created products for a targeted audience that has been well received. When you look at the OBEY brand although it's divided between casual fashion and art collectibles, it's all marketed as a business.
Be Political. Be Fashionable. Be Something
However, the background story behind the rise of Shepard Fairey's success is a unique one. The use of social and political critique through his work allowed him to capture many people's attention. His more recognizable artwork is an iconic Hope illustration portrait he designed of President Obama during the 2008 election.
Fairey became famously infamous for the presidential candidate poster he designs because he also utilized it to support President Obama's campaign. The way he did it was through mass producing posters and stickers for the "HOPE" campaign. The poster also created some trouble for Fairey because he utilized a photographer's photograph of President Obama without permission.
He then went on to create a 9-storey mural in tribute to Nelson Mandela in 2014, which was published by publications like RESPECT Magazine and picked up by countless of other media outlets.
The key takeaway from his story is that in his contribution to supporting something like a political movement; the "HOPE" campaign, he was able to also brand and build his name.
How Does Sheperd Fairey Make His Income?
*Sheperd Fairey is a successful living artist because he created art that tied into politics. Fairey sells his prints from $35 to $100 on his Obey Giant online store along with his apparel line designs.  
Renowned Sculptor Jeff Koons
Who would have thought that a stainless steel sculpture of a balloon could earn you a fortune?
Jeff Koons is a modern day contemporary version of Michaelangelo from the 13th and 14th century. The reason I can say this is because he did something that made an impact on art history itself. His name, which in his case is his brand will continue to live on long after he is gone because of his stainless steel sculptures and their subject matter.
Now, Koons did not pioneer stainless steel sculptures as the first artist to ever do this style of sculpture.  However, his expression to imply sex, race, gender, and fame into his art were done unconventionally. After completing his studies at the School of the Art Institute of Chicago, he would work to place his work in exhibitions across the globe, which was successful for him.
The Shift in Recognition
Like Sheperd Fairey of Obey, there was also a turning point in Jeff Koons career after he debuted a sculpture of Michael Jackson and chimp Bubbles in 1988. This sculpture sparked a lot of attention and contributed to building his name.
I once heard that it only takes a witty idea for you to prosper. We live in a time where almost every creative person can claim that they are an artist. However, you may not be the first to do something but can still succeed.
You also do not have to create something that causes you to become famous like these artists, but you can take what you are capable of doing as an artist and make it your business.
We Are More Resourceful Now
We have so many tools at our disposal that neither Jeff Koons nor Sheperd Fairey had during the earlier parts of their careers. Though the developments of a business plan and creative marketing strategies you can build a successful business for your art.
Today we can produce Instagram posts, Twitter campaigns,  Youtube video ads, and many other forms of digital promotion that was not available for these artists when they first began.
Where Does Jeff Koons's Money Come From?
*Although Jeff Koons is now considered a famous artist, he worked his way to building his name to be the successful sculptor that he is today. He does commission sculptures ranging from thousands to millions. According to Artnet His highest sold sculpture Balloon Dog was sold for $58.4 million.
Independent Musician | Chance the Rapper
If you have never heard of Chance the Rapper and can't imagine why a rapper is in this article, please continue reading.
Let's First Talk Various Industries
Every industry goes through changes. Art, Fashion, Automotive, Health, Music, and the list go on. With changes in each industry at a certain point and time, we must learn to adapt and adjust our ways of thinking.
The music industry today is not the same it was in the 1990's or 1960's. Today we have independent musicians and record companies that are very successful without having millions of dollars to mass distribute CD's to sell. Musicians today can build their own followers and do not need advances in order to become successful. Again, with the age of the internet, we can do so much more.
Chance The Rapper's Story
Chance The Rapper is an excellent example of successful independent musicians. The rapper released a mixtape during a 10-day high school suspension entitled 10 Day in 2012, which was published online for free. The mixtape was picked by Complex Magazine who highlighted 10 rising talents in Chicago and included Chance The Rapper in the feature. From there on other musicians started to notice him, noticeably Childish Gambino (Donald Glover) an actor turned rapper gave him the opportunity to appear on another mixtape. From there he would begin touring with Gambino, which lead to him releasing another free mixtape entitled Acid Rap.
The Success of Acid Rap
Following the Acid Rap mixtape release in 2013 many more music celebrities started to notice Chance The Rapper. The mixtape was hosted on the free mixtape hosting site Datpiff and  gained over 1.4 million downloads and counting.
How Does Chance The Rapper Make Money Giving Away Free Music?
*Chance The Rapper as of today still produce a lot of free music for the fans he has gained over the few years by giving out free music. His income comes primarily from touring and selling or merchandise, such as graphic t-shirts, posters, and collectibles.
Three of a Kind? Not So Much
With these three very different artists I learned that their success came in various ways. Nevertheless, all three are doing very well financially with their business. These are people that could walk past you at the mall and you would not recognize them. The truth is you don't have to be famous to sell your art. Below is another example of a fellow artist that reside in the Midwest I am connected to.
Midwest Visual Batik Artist – Patty Talbert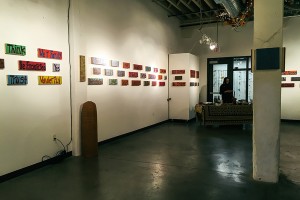 An artist that I wrote about on my blog named Patty Talbert paints using a batik method. She produces art series and coordinates solo exhibitions for herself where she sells her work physically from $50-$500. I attended an art show where she created over 130+ paintings in 4 weeks using words of affirmation as the creative inspiration. The idea behind her exhibition was created to deliver a positive message to the community surrounding her. When I spoke to her during the show she mentioned that we need to impact our communities in a positive manner as artists.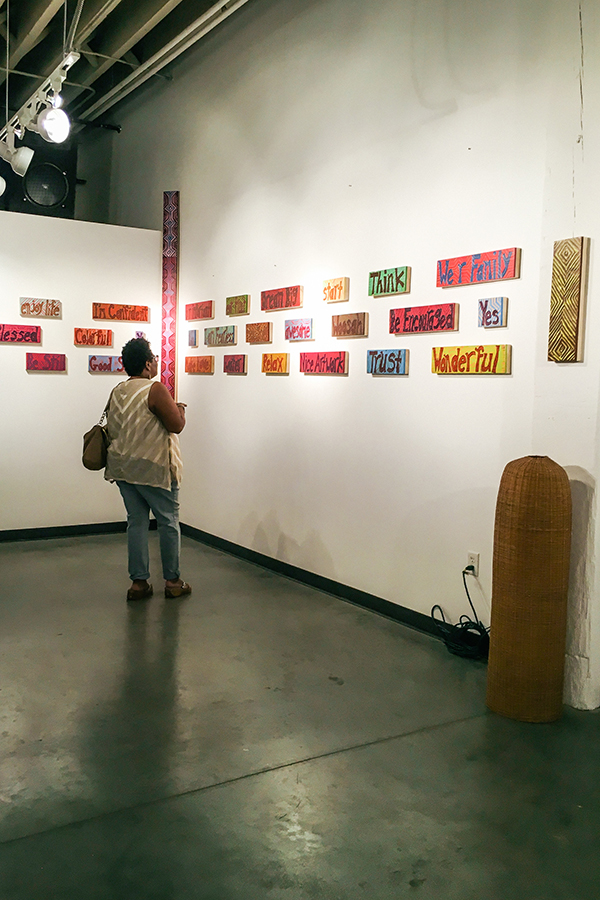 Talbert has a community and network she has developed herself that allow her to continue to produce art along with selling her work.
All in all, your brand awareness, financial value, published works, and the network you create will define your success. The purpose behind your art will also contribute to your success as a living artist. Through sharing knowledge about these artists, I hope you are inspired to see the various ways you can build your own success with your art.
Is There A Step By Step Way To Succeed With Your Art
Truly there is no exact formula. In order for you're to become a successful living artist yourself, you will have to balance multiple things and develop some business skills. Now, if you are thinking "Oh no", "Well, I'm done for", and "How am I suppose to do that?" My answer is that you must make it a goal to learn every day. As much as it is important that you create art every day and share your work with someone every day. You must not forget to continue your learning.
Make Your Art More Than Just A Visual
Your art must become your business. You must have a business plan and strategy on how you are going to get your artwork out there. With the wealth of knowledge that is available at libraries and online websites like The Abundant Artist, you can learn about marketing and how to develop a plan to sell your art. If you are still not able to develop your business skills and want to solely focus on creating your art, hire a business coach to help you with your goal.
Going to a college or university will not make you rich, but it will help sharpen your skills and present a networking opportunity for you. On the other hand, we have Youtube, countless numbers of blogs like The Abundant Artist, and online training course programs that cost less to nothing for the information you need. Finding one that fits your personality and learning style is one of the important factors that will enable you to work your way to being a successful artist.
5 Great Resources for Finding Living Artists That Art Doing Well
Behance.net – Professional network of artists, photographers, illustrators, and designers and more.
ArtStation.com – Another professional network where digital artists are thriving.
Instagram.com – Social Network App
Pinterest.com – Social Network and App for content sharing, but more dynamic with its search system.
Etsy.com – An online art store/network created for artists that focus more on selling a physical product without having their own website.
Some of these websites such as Instagram and Etsy, I know The Abundant Artist creator Cory Huff has talked about. However, the other sites are also recommended depending on which path you plan to head with your art.
All in all, it is important for us as artists to follow successful living artists. The information you will learn about their artworks, story, and experience will be very beneficial to you. For one, you can get a spark of new ideas creatively, learn how they connected with their supporters, and develop by watching them.
Studying other artists will give you ideas on things you could try with your own art business and even inspire the style of art you create. If you make it an effort to never stop learning and always have the mindset to grow, surely you will also become a successful artist.
Do you follow successful artists? If so, how has this helped you as an artist? Leave your thoughts regarding the article.
Author: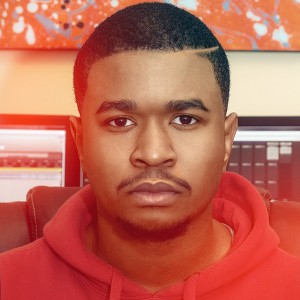 Kenal Louis is a digital illustrator who develops a collection of art series. His most noticeable series thus far is the Royalty Art series, which was featured on AFROPUNK and Kaltblut magazine in Berlin, Germany. The art series is a collection of celebrity portraits digitally painted in gold in an immortalized state. The Royalty Art series include portraits of The Rock (Dwayne Johnson), Zendaya Coleman, Rihanna, and other recognizable public figures. Louis shares and promotes online through his blog Kenalsworld.com.   Currently based in Nebraska, Louis enjoys creating art daily and posts much of his work process on Instagram.