Lisa Frick is a painter whose canvas of choice at the moment isn't a canvas at all: she creates whimsical and brightly colored pieces of custom-painted furniture. She has been a working artist for several decades as well as the proprietor of several boutiques and galleries.
Lisa began putting her custom-painted furniture pieces into the world a few years ago, and at first sales were slow. She then took her first course with The Abundant Artist, and credits TAA with helping her keep abreast of the latest information on search engine optimization and social media promotion:
Lisa: "There's always new information coming in from The Abundant Artist as far as SEO optimization and how to work the social media accounts. I take as much of that to heart as I have time for, and it does help me stay on top of all that. It really does help to stay on top of that and to promote yourself."
As Lisa began to receive more interest in her work, she discovered that the colors she was most interested in using were not entirely aligned with what her customer base wanted:
Lisa: "When I started getting more commission work, I started getting a little idea of what people were looking for, maybe not the hot pink and lime green colors I liked to do, but more of the brick red and blue jean blue, and more muted colors."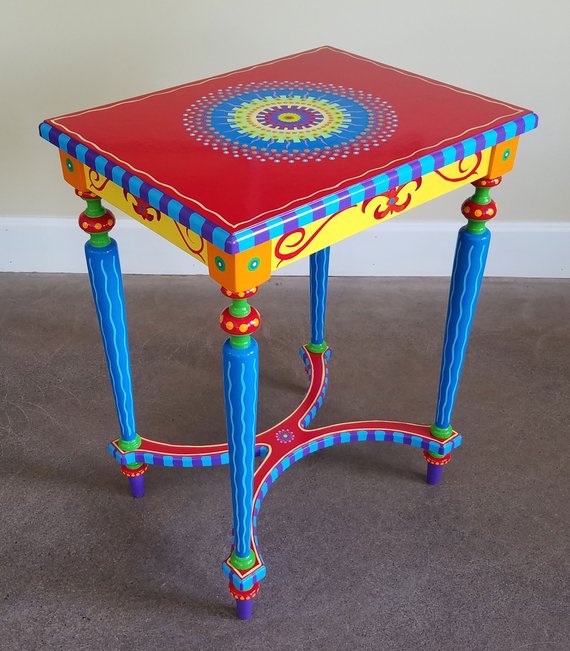 As she has continued to discover what is most appealing to her customers, she has also discovered the value of setting boundaries and recognizing when to respectfully decline a commission. Her ability to pass on commissions that do not align with her working style encapsulates the idea of living a creative life on your own terms.
Lisa shared with us that she has found another revenue stream in creating and selling tutorials as a digital download on her own website as well as Etsy. She sells several per week, and continually updates them with new information and techniques.
Lisa: "I do hand-painted furniture tutorials where I give out all my trade secrets: how I do my prep work, my priming, and the paint that I use, and I sell it for $25 bucks. I'm selling 2 or 3 of those a week!"
Lisa also shared with us that because of her location in the middle of Missouri, she is highly dependent on the Internet to make her sales. She currently isn't selling anything locally at all- and yet she has commissions booked out for three months, and is making consistent sales on her work and tutorials through Etsy and her website. Lisa is proof that if you are willing to put in the work, it doesn't matter where you are located: it is possible to make a living selling your art online!
Lisa's parting advice for other artists is to be sure to ask your clients where they found you- keep track of where your traffic and sales are coming from so that you can adjust your promotional strategy accordingly. Lisa was surprised to find that much of her traffic comes from Pinterest and Google searches. Great job, Lisa!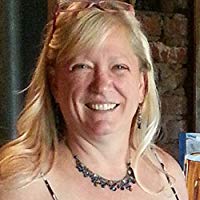 See more of Lisa's work on her website http://lisafrick.com, or check out her Etsy shop http://etsy.com/shop/lisafrick